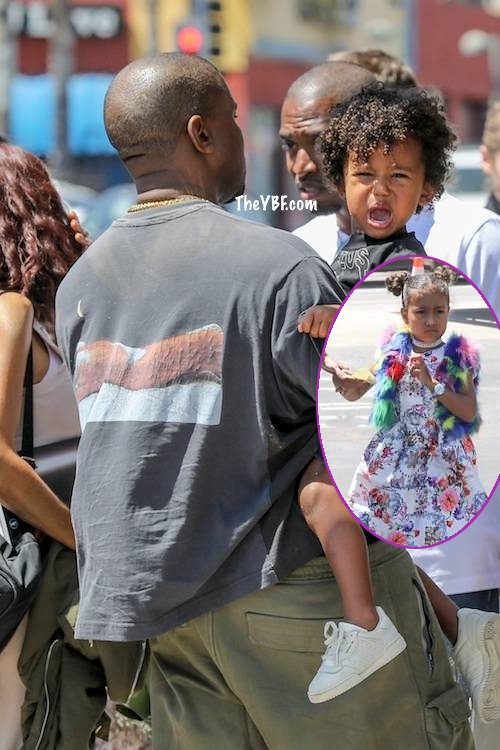 The Wests came together to see North West hit the runway in a fashion show. But before they could get inside, her little brother Saint West had a whole meltdown outside. Flicks inside... 
Parent duty!
Kanye West and Kim Kardashian West put on a family front with their kiddies North & Saint West to kick off their YBF Weekend. On Friday, the West made their way to a fashion show that Nori was set to walk in. And look at her outfit. The 5-year-old served up all types of kiddie looks in her floral dress topped with a multi-colored fur vest. While the day was all about Nori, her little brother Saint West was NOT feeling it AT all.
Daddy Ye held baby Saint as he cried his eyes out. It looks like Saint was going off based on the way Yeezy is carrying him. Aww!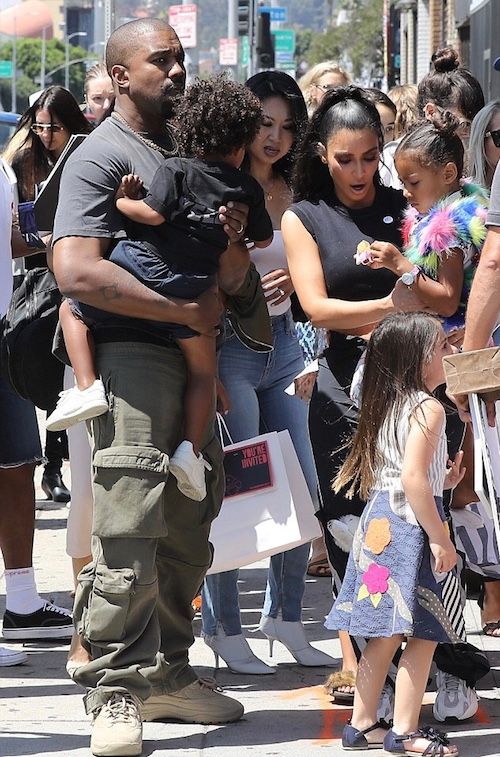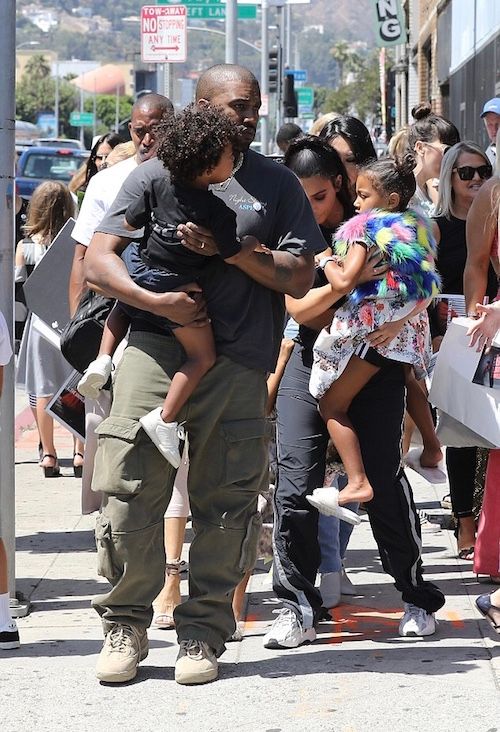 Don't cry Saint!
Nori looked equally over it as well.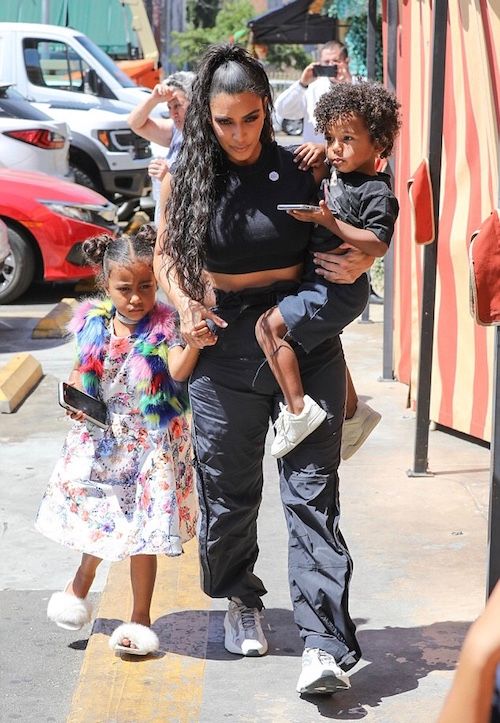 And we can't forget about Baby Chicago. Her mom shared a cute video on Snap:
Early this morning, Kanye had some thoughts he wanted to share so he hopped on Twitter with his Trump-like rhetoric. He shared how he wants to be referred to as since he believes journalists are being classist and elitist. Peep the tweets:
Music is an art form. When reporters call me "the singer," the rapper" or even the "pop star" there's an air of condescension and patronization. Those kinds of journalist are acting like they're better than us.

— KANYE WEST (@kanyewest) July 15, 2018
It's just another example of elitism and classism. If you read Prince or Michael's Wikipedia their title is recording artist

Moving forward anyone working in music should be referred to as a recording artist

— KANYE WEST (@kanyewest) July 15, 2018
Hmm...thoughts?
Photos: Backgrid