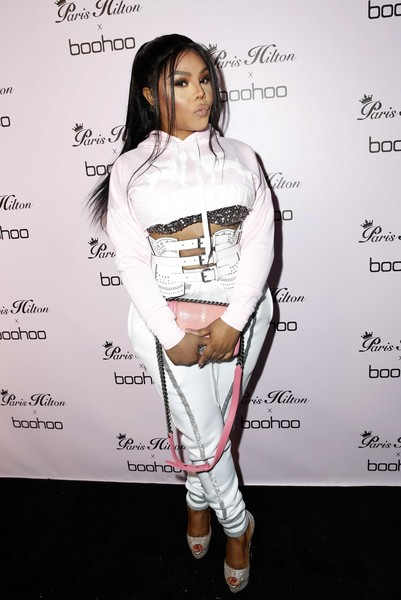 It's Lil Kim's birthday and she's celebrating with a raunchy new single titled "Nasty One." Take a listen inside, plus get the latest on Chris Brown's newest assault charge inside...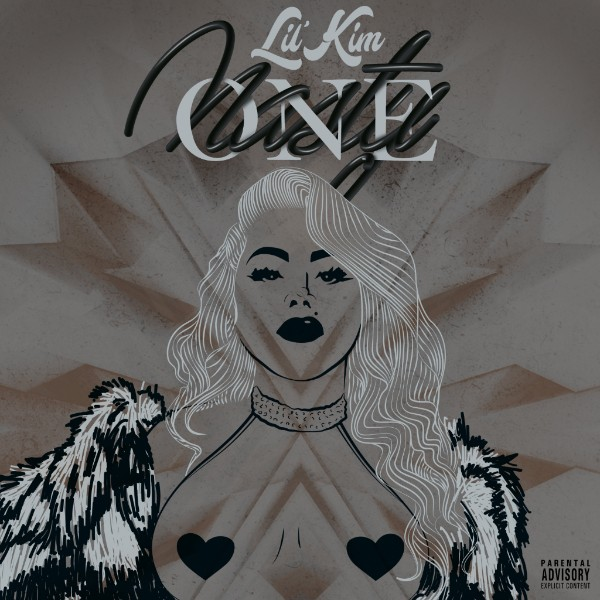 Today marks a musical celebration since rap queen Lil Kim celebrates her birthday today AND she has some new music.
The rap trailblazer just released the first single from her upcoming album, "Nasty One." And Kimmy serves up some seductive wordplay on the West Indian-meets-Brooklyn track.
Kimmy opened up about combating censorship when she first came out due to her sexually explicit raps. Chick has gone from being banned from performing overseas to performing at Disney World. Cray.
"It was so weird," she admitted to Billboard. "I was nervous when I first came out like, did I do the wrong thing? Should I not have said this? Should I not have rapped like this or dressed like this? So for me now, to be able to go back to that, and it's so accepted… I almost feel like I need to do something more, even bigger than that! So it's comfortable and it's cool for me to be able to do a song like "Nasty One."
The veteran rapper explained why she decided to add a West Indian spin to the track:
"Well, I'm from Brooklyn, so that's all that needs to be said [laughs] and I have West Indian in my family so it's just there: it's in my heart, it's in my soul. And it's something I've done very well. Like with "Lighters Up," which was one of my biggest singles, it had a Caribbean feel. My label, eOne, brought the ["Nasty One"] beat to me in the studio, and there was a guy who had an idea for it as far as the hook and everything. But I had an idea for how it should come across so I made it super Caribbean. I'm not gonna lie: it took me a long time to write this record, from the verses and even how I came up with the bridge part. That was…when I used to go to the underground dancehall clubs when I was a teenager, that was the type of song and beat that would be playing."
And she also dished on her forthcoming project:
"I have a few songs that are my favorites, and every song has a different vibe. I think people are gonna be shocked. Even when they hear "Nasty One," they're gonna be shocked when they hear that whole song is me. When we got to the video shoot, my glam team was like, "Oh is the other artist coming?" We were like "What?" They're like, "Yeah the other artist on the song." Then [my manager] was like "That's Kim," and they're like, "Oh shoot! That's different!" And I like different."
Sounds like fans are in for a treat...with a new twist.
Take a listen to Kimmy's "Nasty One" below:
We feelin' it?
Be on the look out for Kim's fifth studio album set to drop in November - 22 years to the month that she dropped her debut album, Hard Core. Nice!
Happy Birthday Kim!
In other music news...
Last week, Chris Brown was arrested on an outstanding warrant in Florida right after he finished a show, but that hasn't stopped his "Heartbreak On A Full Moon" Tour.
Last night, he brought his tour AND his daughter Royalty Brown with him to his stop in Raleigh, NC. During his show, he stopped to bring his 4-year-old daughter out on stage with him to greet fans, but she didn't look too excited about it:
As for his newest assault charge...
The "Loyal" singer has pleaded NOT guilty for allegedly assaulting a photographer during an appearance at a Tampa nightclub in April 2017. The 29-year-old paid a $2,000 bail after spending 52 minutes behind bars.
The Blast https://theblast.com/chris-brown-pleads-not-guilty-assault/ ">reports Breezy entered his plea via his attorney who also requested a "disposition/pre-trial conference."
Photos: Chris' IG