Buffalo Bills baller LeSean McCoy is being accused of beating his girlfriend Delicia Cordon to a pulp. And we have the alleged graphic receipts. More inside...
Buffalo Bills running back LeSean McCoy, who previously dated "RHOA" star Porsha Williams and former "LAHH" star Tahiry Jose, is being accused of some gruesome acts.
The best friend of LeSean's girlfriend Delicia Cordon, Mia, has gone on social media to call out the NFLer for savagely beating her bestie. In a long Instagram post, Mia accuses LeSean of abusing Delicia, his son, and his animals. She also makes claims that the NFL baller is using steroids.
"Let's not talk about all the times my best friend had to stop you from VICIOUSLY beating your son for small things like peeing in the bed," the friend wrote in an Instagram caption with a picture of her friend's battered face. "We kept quiet about your drug usage ... all the ILLEGAL steroids and needles you were using, but we will not keep quiet about this!!!!!! I can't believe you did this to my best friend!!!!! YOUR KARMA IS GOING TO BE SO REAL!!!!!! The world needs to know what type of animal you really are!!!!!!! This was just her yesterday on the left and now this morning this is her on the right!!!!"
We know LeSean and Delicia have had issues in the past when she supposedly caught him with an escort, but nothing of this magnitude. Mia posted photos of the result of LeSean's alleged abuse in a GRAPHIC post: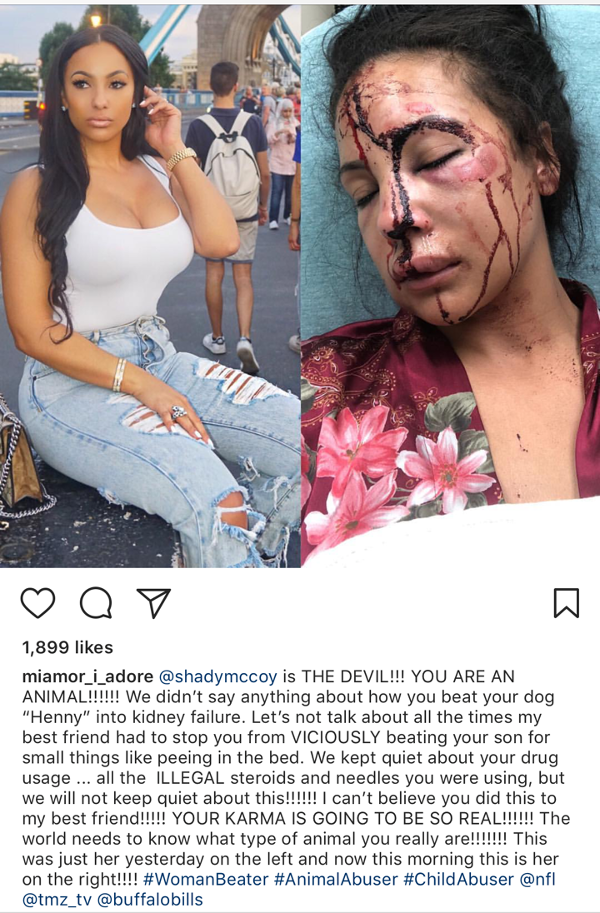 Delicia shares a child with former NFL QB Michael Vick's younger brother Marcus Vick. According to Delicia's friend, her daughter with Marcus didn't see the alleged abuse go down and she was with her dad in Virginia.
Delicia was just posting pictures luxuriating in London with Mia for the past few days. But, according to her friend, it seems like the alleged assault happened as soon as she got back from her trip last night, around 6pm: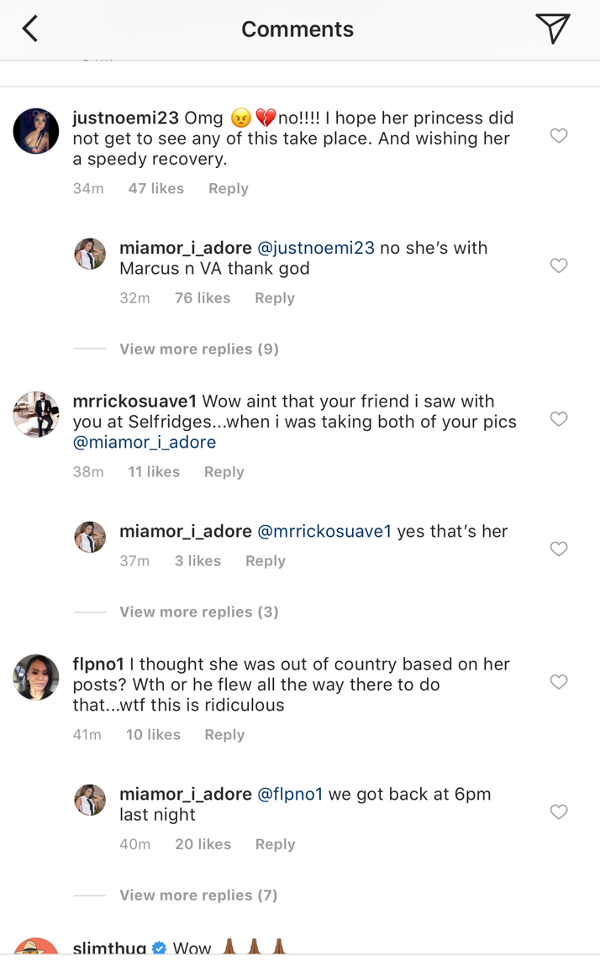 Wow.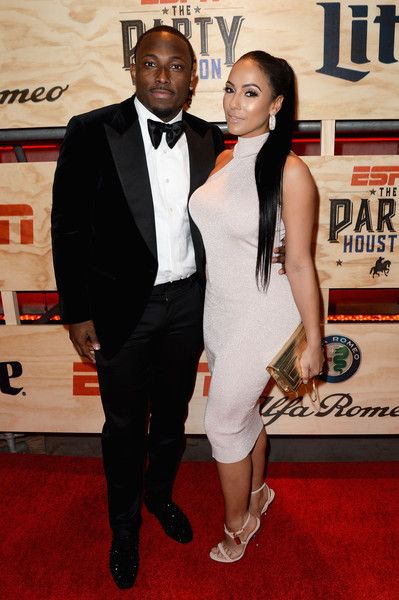 Interestingly, after constantly posting pics with each other for the last couple years (pictured above at last year's ESPN 13th Annual Party), both LeSean and Delicia seem to have recently removed pics of each other.  This could signal some type of possible breakup.
Below are a few flicks and videos of Delicia and her bestie Mia: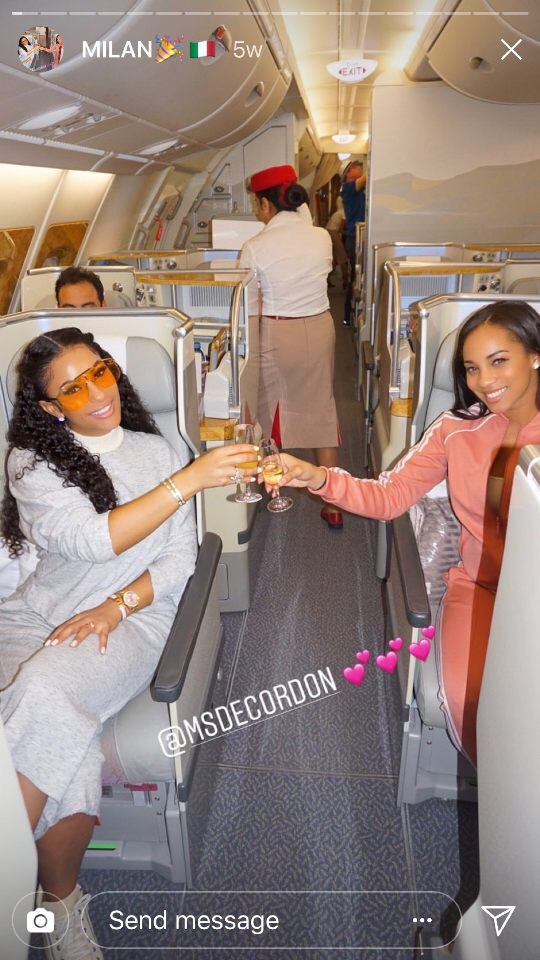 LeSean was caught on video in 2016 tussling with off-duty officers outside of a Philly nightclub during Super Bowl weekend. It was reported that two of the officers had to seek medical attention after the incident.
If guilty of this disgusting domestic abuse, LeSean McCoy is completely and utterly cancelled.
Photos: Instagram/Getty