It was on the late night tip and Kevin Gates was on full freak mode. Watch the rapper lick his wife Dreka's feet after a studio session with NBA Youngboy. Plus, see Bambi along to help her husband Lil Scrappy heal after his horrible car accident inside...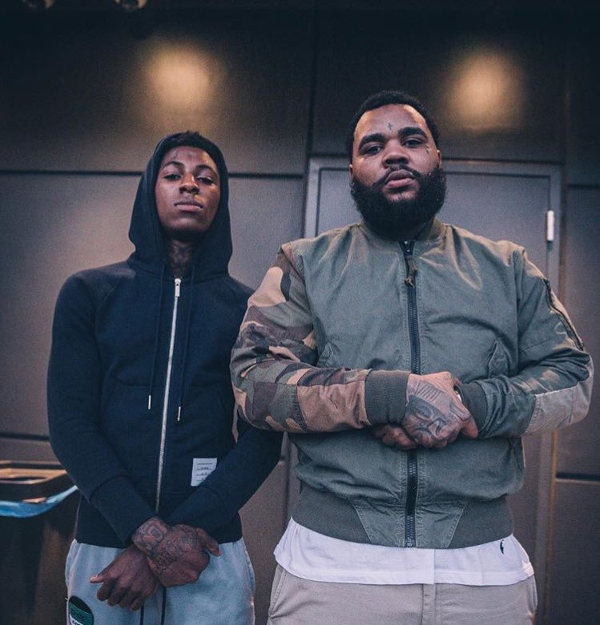 After being released from prison in January, Kevin Gates has been spending much of his time in the studio working on new music for his fans. Yesterday, he linked up with rapper NBA Youngboy in the studio, likely working on some new music together.
"@nba_youngboy - We on Location #imhim," Gates captioned on Instagram.
As it got later, Gates got into a certain mood, so he had his wife Dreka join him in the studio. And hell, he decided to let us all in on what they were up to. Gates posted a video of himself licking and sucking on his wife's toes. To each it's own. Check it below:
Well alright.
Some ladies on Twitter are feeling it:
The way Kevin gates just licked on dreka toes on his IG story I know he eat pussy like thanksgiving leftovers pic.twitter.com/BIq2RjgNEo

— Uh-Lee-Shee-Uh (@AlishiaK811) July 4, 2018
I need a Kevin Gates NOW. pic.twitter.com/cmK7HFSPVP

— leeshKardash (@alishamescudii) July 4, 2018
Kevin Gates One Nasty Mother Fucker And I Love It

— GabbieGood (@GabbieGoodd) July 4, 2018
We have to ask, are you into getting your toes licked? Why or why not?
Speaking of couples...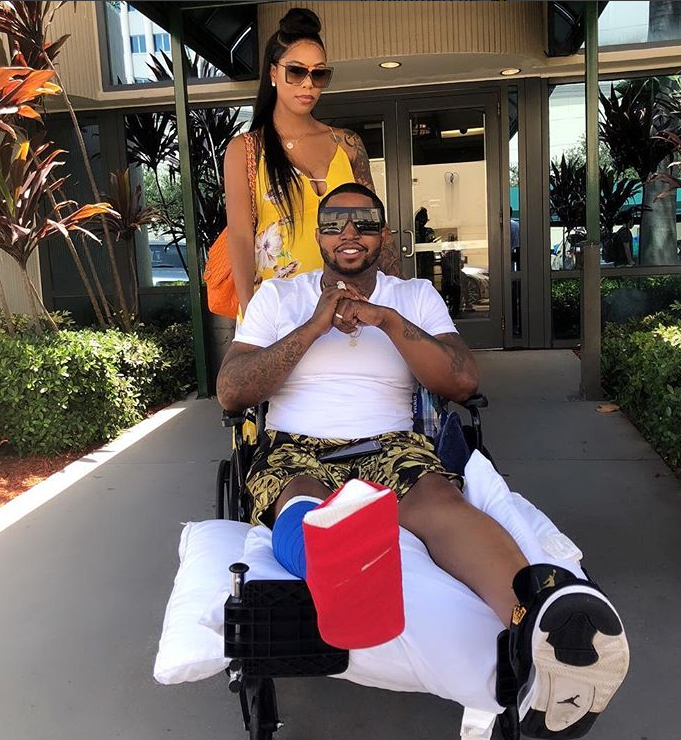 Last month, Scrappy and his friend were involved in a horrific accident while driving his white Mercedes. Peep the accident below:
Yikes.
Luckily there weren't any fatal injuries, but they both were hospitalized for their injuries. They were eventually released. The "Love & Hip Hop: Atlanta" star avoided criminal charges, blaming the crash on sleep deprivation.
Yesterday, Scrap had his cast freshened up, copping some patriotic colors to celebrate the 4th of July today.
And as you can see, he's milking this thing:
Being injured has opened Scrappy's eyes to those who live with a disability and he seemingly has a new found respect for them:
While Scrappy recovers, they await the arrival of their baby boy. Congrats again to the couple.
Photos: Kevin's IG/Bambi's IG