Yvonne Orji and her beauEmmanuel Acho are living it up on vacation together. Meanwhile, Blac Chyna has confirmed she has been dating her new boy toy Devin Haney for the last few months, which means she was cheating on YBN Almighty Jay. Everything inside...
Can we get this glow? Or anything up in this pic? Sheesh!
"Insecure" star Yvonne Orji is living her best life with her chocolate-y boo, former Eagles linebacker Emmanuel Acho. A few months after going public with their relationship, the lovebirds are all wrapped up in love on BAEcay in Puerto Vallarta in Mexico. And they're flossing their toned summer bods Wakanda style: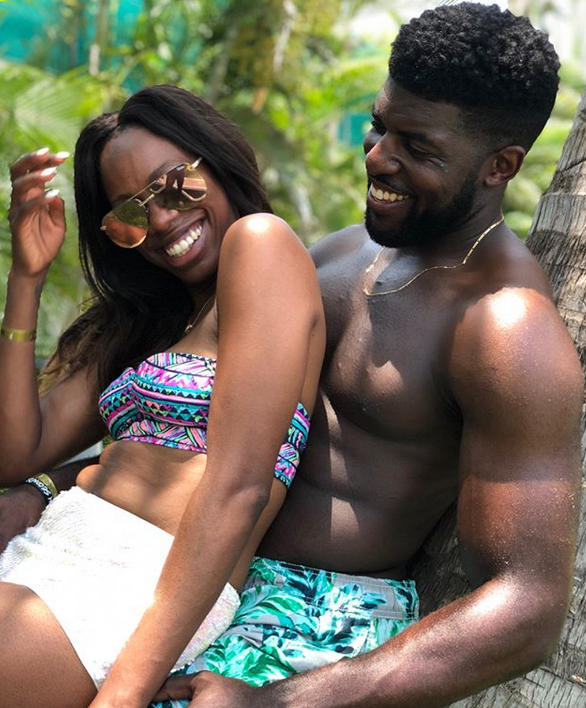 Yvonne made it very clear she was saving herself until marriage when she first hit the scene and Emmanuel has said he's currently "celibate" as well.  But, we can't help but wonder what types of things these two are doing when the lights are low, a nice breeze is flowing through their room and it's all romantical and ish. Because chile...
Anyways, Yvonne is sharing the wealth and giving us the prayer she prayed to God when asking for a man. Ha! She captioned on Instagram:
Dear God,

May he have abs like David

Skin like Sampson

A smile like Joseph

Fingernails like Solomon

Eyebrows like John The Baptist &

A heart (and finances) like yours

In Jesus' Name

Amen

#YallAskedForTheSpecificPrayer #ThatWasntItButItWasClose #HeGotMeAboutToStayInTheGym #ButTheWayILoveCarbsTho #HisAbsAreDisrespectful
Amen and Yes Gawd.
In the hashtags, she said that wasn't the exact prayer, but it was very close, so take notes y'all.
In other new coupledom news...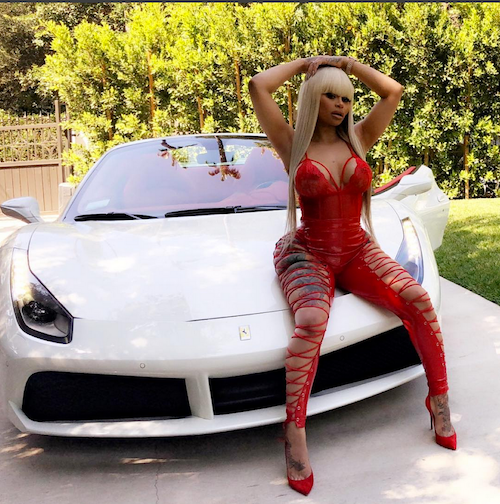 We told y'all Blac Chyna had a new boy toy, who's one whole year older than her last boy toy YBN Almighty Jay. And now, details about their relationship are leaking which proves Chy was dripping and doing it while she was still in a relationship with Jay. The aspiring rapper announced they broke up a month ago. However, word on the curb is that Chy has been dating her new boo for the last 2-3 months.
Oop!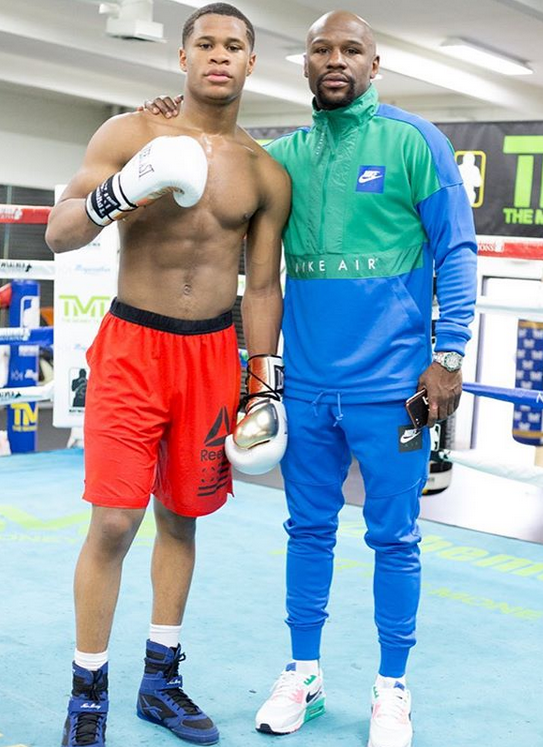 Unlike meeting Jay supposedly on "Christian Mingle," Chy met her new boo/boxer Devin Haney, who's part of Floyd Mayweather's Money Team, via Instagram direct message. The 19-year-old shot the 30-year-old a DM after learning they had the same lawyer. And the rest...is history.
TMZ reports:
Sources close to the 19-year-old athlete tell us he first hooked up with Chyna 2 to 3 months ago, hitting her up on IG after learning they had the same lawyer. We're told Chyna was into him ... and started seeing him regularly soon after.

 
Oh, and she also isn't dating him to amp up his fame factor. She supposedly really likes him.
Chyna isn't dating Devin for any type of "clout" -- as many have speculated online after she tagged him in a photo and said "Hi babe" on IG. On the contrary, we're told BC simply likes the dude. He's successful, mature for his age ... and ain't bad looking either.

As for the messy timeline on how long Chyna's been with Devin, it's clear she was seeing him while dating her ex, Jay, while he himself was pursuing different women ... and allegedly knocking up at least one while linked to BC. The pair officially broke up last month.
We guess...
Photos: Yvonne's IG/Chy's IG