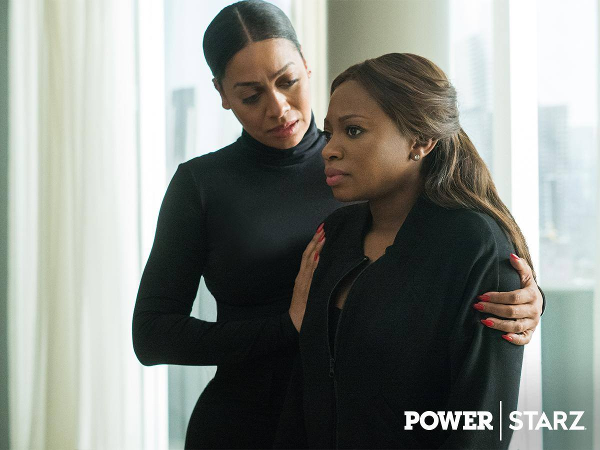 Throughout every season of "Power," Tasha St. Patrick has overcome several hardships and many of those hardships are relatable to all women, everywhere. Naturi Naughton offers up a some gems for all the "Tashas" in the world. Find out what she told TheYBF.com inside...
Tasha St. Patrick has been THROUGH it on "Power." Since the beginning.
She found out the man she committed her life to was cheating on her with his first love, her marriage is barely hanging on by a thread, her side piece Shawn got killed (by his own father), her husband Ghost got locked up, her son Tariq is totally out of control and now her light, her daughter Raina, has been shot and killed.
Oh, and let's not forget how she had to end her "situationship" with her lawyer Terry Silver. He gave her an ultimatum saying she had to choose between him being her boyfriend or her lawyer. She chose lawyer, but y'all know she's about to renig on that ASAP.
She's done her dirt when necessary.  But Tasha is like most real life moms & wives, always the one keeping things together.  And that's why so many women can relate to her.
While she is one of the most relatable characters on the show, she sometimes does some questionable things. Like, when she felt some type of way about Ghost wanting to go clean and leaving the drug game behind. Chick wasn't ready to give up all that coin for small coin.
Naturi Naughton tells us that this season Tasha is close to her breaking point. During a convo with YBF correspondent James Terrell, the new mom in real life told us that fans will see a different side of Tasha.
"This is the first time where you get to really see her be vulnerable because she has been this strong, keeping it together woman, who's like 'I got this.' But, at some point any woman, no matter where you're from, you're going to have a moment," Naturi told TheYBF.com.
Very true. Every person has a moment where they are just lost and not sure about their next move.
The singer/actress, who has seen her fair share of drama in this industry, dished up some advice on how to navigate hardships. And it requires you actually feeling the feels through therapy, crying, or any other way.
"You do need to break down," Naturi said. "You do need to cry it out. You do need to pray it out. You do need to ask for help. You do need therapy. There are scenes in this episode where she wants to do counseling. And Tasha's seeking counseling because she's like, 'I can't do this alone. I need the help of other mothers who have lost a child.' And another issue that I think is very real and should be talked about, particularly in our community, there's nothing wrong with that."
Being strong doesn't mean doing it all on your own, though.
"You can be a strong woman and I still have a moment when you need to break down," the "Power" star explained. "You can be a mother and still say I need help. I can't do this alone."
That's something many women struggle with, especially black women since we're always expected to be the "strong black woman." But, we're so much more than that.
"Tasha represents strength, but she should also represent humanity," Naturi shared. "She should represent vulnerability. She should be able to have, just like any other woman out there, a moment to feel the pain she's experiencing. And you'll see her pick herself back up, but you'll go down this journey with her where she's just like, 'I don't know if I can make it.'"
We definitely can't wait to see what brings Tasha to her breaking point.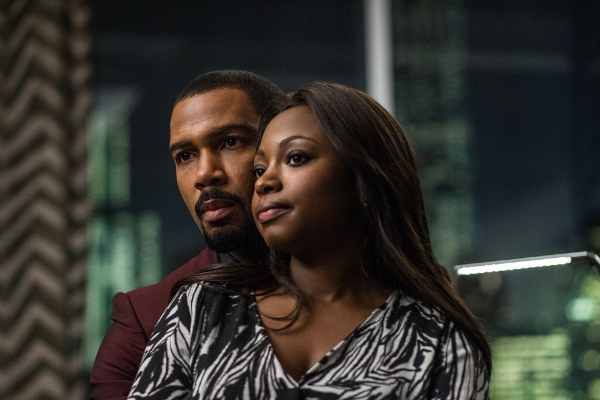 In the end, Naturi said she wants women to start empowering themselves and stop putting men at the forefront of everything. She summed it up in two words, "Choose You."
Speak.On.It.Sis.
In case you missed, check out our exclusive interviews with Rotimi and Joseph SikoraHERE; Omari Hardwick HERE; and Michael Rainey Jr. HERE.
We've got TWO sneak peeks at next week's episode below: 
A new episode of "Power" premieres this Sunday, July 8th at 8pm EST on STARZ.
Photos: STARZ