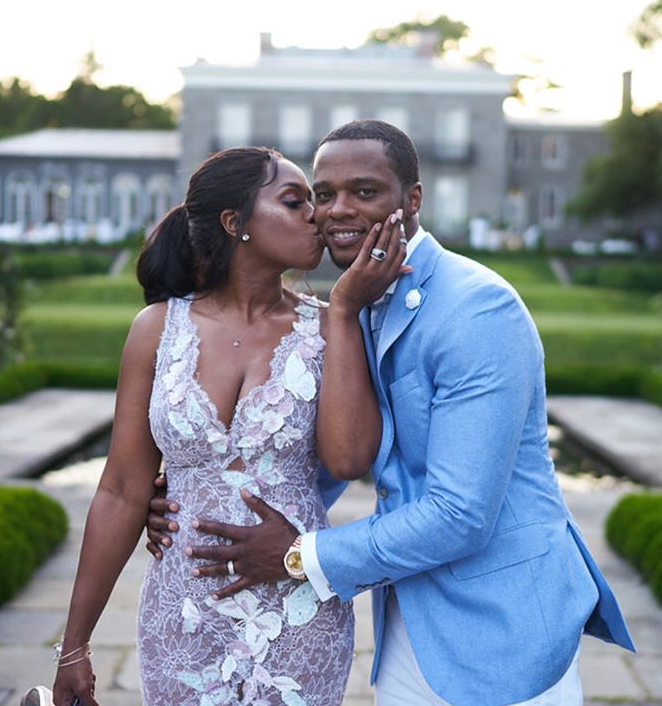 *squeals* Remy Ma and Papoose and 4 months pregnant! And they made the baby announcement during their wedding vow renewal. Celebrate with the couple inside...
We're crying like this is our own niece/nephew coming into the world!
Remy Ma and Papoose have let fans follow them on their journey to having a baby. It's been a rough road for the two as they embarked on a journey to use IVF to help with getting pregnant. You may recall, Rem suffered a devastating miscarriage in January 2017 and was told she could no longer get pregnant naturally.
Well, the IVF treatments worked and they are now FOUR months into a new pregnancy!
The couple made the announcement at their super gorge outside wedding vow renewal over the weekend. Rem and Pap first got married over the phone in 2008 while Remy was serving time in New York State Prison. Then, after she got out, they had a huge wedding ceremony in 2016 that aired on "Love & Hip Hop."
This time they went for a more intimate setting with family and close friends. And that was the perfect opportunity to announce Baby Mackie is on his/her way!
See the announcement below:
*tear*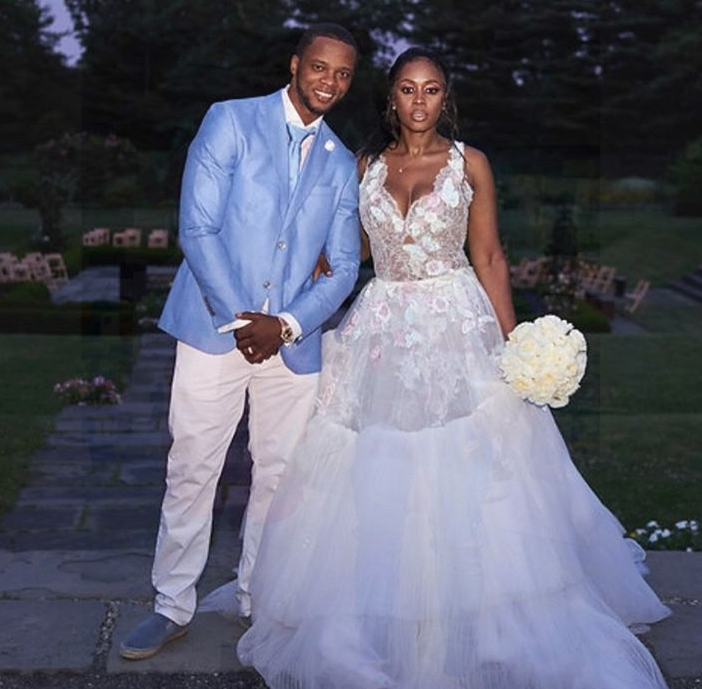 "This weekend I celebrated a milestone with my best friend, my partner in everything, my husband, my forever @papoosepapoose I love you so much- not only because you are the perfect soulmate but because you are the epitome of a real man, the essence of a great father, and the definition of loyalty & if I could start life over the only thing I would change is meeting you sooner so that I can spend more time with you We've known each other 13 years & been married a decade we renewed our vows amongst our closest friends and family members It was a small, intimate setting and one of the most precious moments of my life...thank you Husband, u always make me happy #BlackloveForever #MeetTheMackies #RemAndPap #RemyMa #RemyMafia," Remy captioned on Instagram.

"Was very important for me to renew my wedding vows with my #queen Our marriage has been the best 10 years of my life! Needed to reassure her that I still worship the ground she walks on. I would advise all married couples to do it! It's a reminder of the obligations, loyalty, love & respect u owe to your partner. #blacklove 24," Papoose captioned on his Instagram page.
#BlackLove!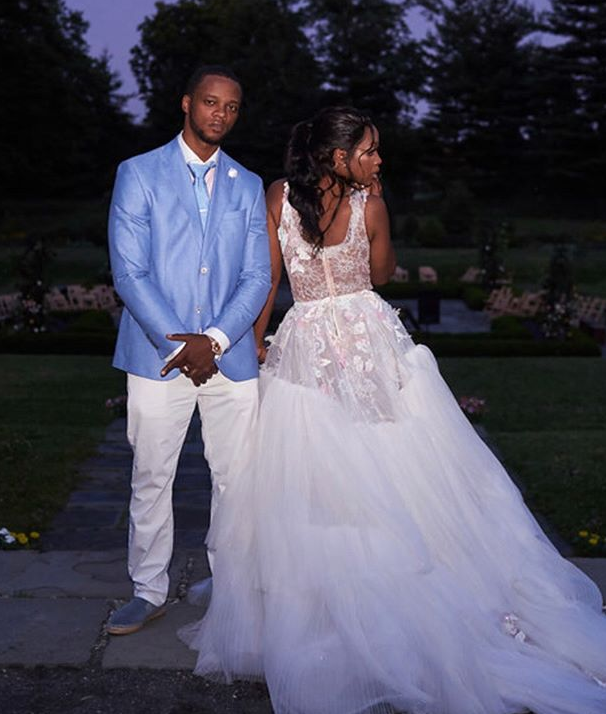 For the ceremony, the "Melanin Magic" rapper wore a custom Chantilly lace gown with hand-sewn pastel butterflies and a custom floor length veil made by Karen Sabag. She paired her dress with Sophia Webster butterfly shoes that didn't stay on her feet too long.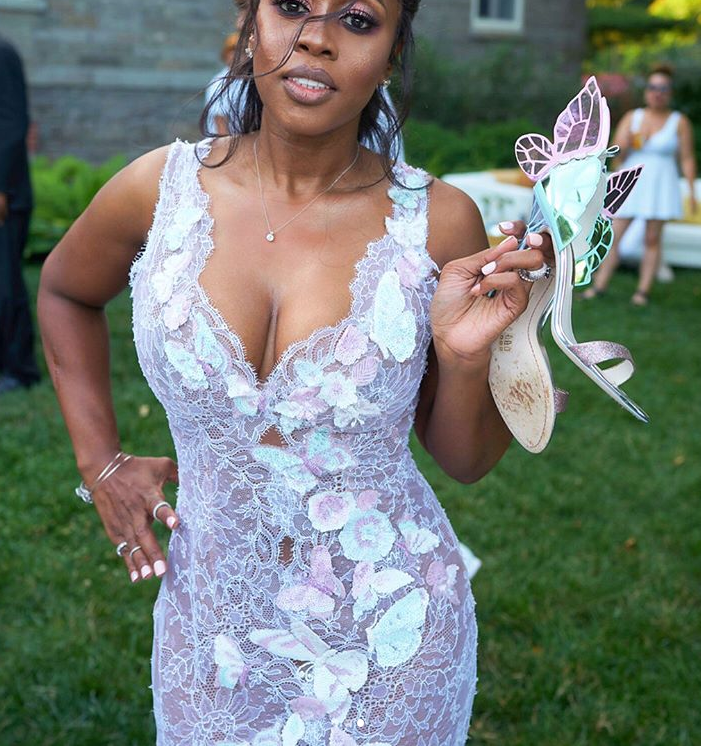 She looked AMAZING.
Major congrats to the couple!
Photos: Remy's IG/Pap's IG