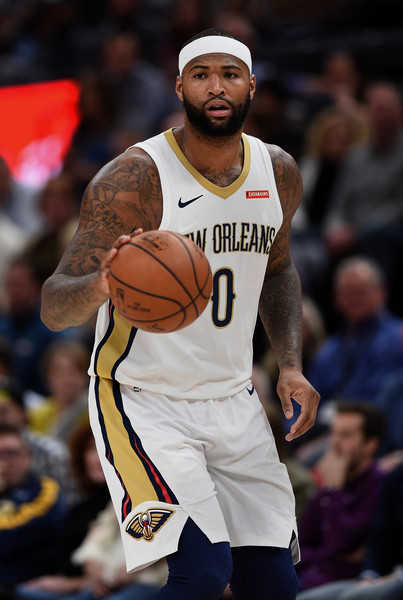 DeMarcus Cousins will be joining the Golden State Warriors for the upcoming season and reportedly, Draymond Green had something to do with it. Deets inside...
What a shake up!
After it was announced LeBron James would be heading to the Los Angeles Lakers, another big trade followed. And now, folks are complaining the NBA is unfair.
DeMarcus "Boogie" Cousins just signed a one-year $5.3 million deal with the two-time defending champion Golden State Warriors, leaving the New Orleans Pelicans behind. He's currently recovering from a torn left Achilles, and since the Warriors are already beefed up with some of the top players in the NBA, he'll have time to comfortably recover from his injury before he hits the court for the 2018-19 season.
The Warriors will now be almost impossible to beat. Their projected starting line up includes Steph Curry, Draymond Green, Kevin Durant, Klay Thompson and, of course, DeMarcus Cousins. What?! Legit all multi-time All Stars.  With these stats on 100, this could possibly be one of the best starting lineups in NBA history.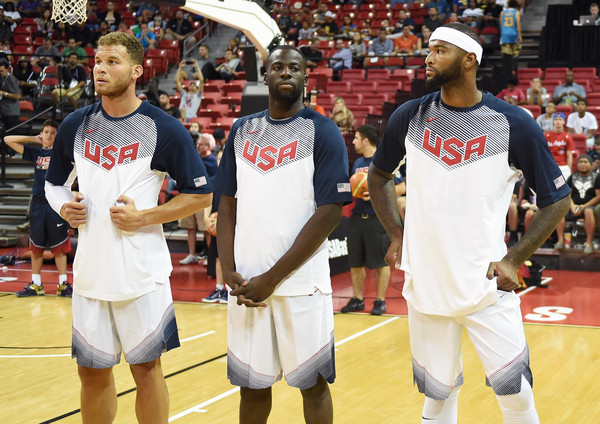 So check it, it's being reported Warriors baller Draymond Green was working behind-the-scenes to get his homie DeMarcus on the team.
According to Yahoo Sport writer Shams Charania, Draymond held conversations with general manager Bob Myers and head coach Steve Kerr to try and get DeMarcus on the team:
The Warriors' recruitment was led by Green, who has a strong relationship with Cousins, and general manager Bob Myers, and it included a positive phone call between Cousins and coach Steve Kerr, league sources said. Both Cousins and the organization understood the most critical time of the season — the playoffs — will be the stage in which Cousins shines the most for the Warriors.
And he apparently did this while on vacation in Greece:
Yeah man.... crazy!!! Santorini is a blast!

— Draymond Green (@Money23Green) July 3, 2018
Messy. Ha!
Meanwhile, Warriors player Kevin Durant, who got into a fight with DeMarcus that resulted in them both being ejected from a game last year, also responded to the trade via Instagram stories:
L-O-L.
After they both got ejected from the game, DeMarcus went looking for Kevin in the locker room, but was pulled back by security (seen above).
Hmm...the Warriors are a super team now. Will this change the game for the upcoming season? We think so! The Warriors aren't even playing fair at this point. They basically looked at the Lakers after their LeBron and Rondo trade and said "That's cute."
But, we shall see...
Photos: Getty