It's going to be a big season for Rotimi's character Dre and Joseph Sikora's character Tommy in the new season of "Power." The actors dropped some tidbits on TheYBF.com on what fans can expect and it may shock you. Get into it inside...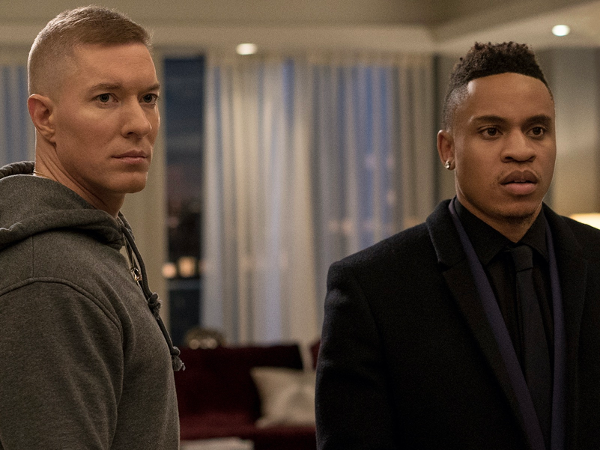 Season 5 of the hit crime drama series "Power" finally premieres tonight and we've got a little something to hold you over before your ears hear,"They say this is big rich town, yeaaahhh...."
Quick recap! In the season finale of season 4, Tommy (Joseph Sikora) found out that Dre had him set up and now he's out for blood. When Tommy gets a location on Dre, he found out that he was meeting with dirty cop Ray Ray, the man who gunned down young Raina in the street. Tommy ends up figuring out that Ray Ray is the shooter after Kanan tips him off.
Tariq ends up getting to Ray Ray's apartment first and ends up shooting him dead. Ghost, Tasha and Tommy rush the room moments after Tariq shoots Ray Ray. Ghost asked Tariq how did he know where to find Ray Ray and he told them Dre. That's the moment they both knew he had to be next on their hit list.
So, here we are. Wondering WTF's going to happen when season 5 starts.
Rotimi/"Dre" is about to emerge as the vilian we love to hate, and it's going to shock the sh*t out of you.
"I think this season, people are going to see how intelligent he actually is, how brillant he his, how calculated he is," Rotimi told YBF correspondent James Terrell during a recent sit down.

"But also, they're going to be able to respect that he didn't have a Ghost /Tommy relationship where his brothers learned from each other. He's going trial and error trying to figure out how to be this kingpin he's been wanting to be. So, the journey of that this season to see how he's going to handle it when everybody's against him is probably one of the most brilliant things Courtney [Kemp] has done this season."
Chile...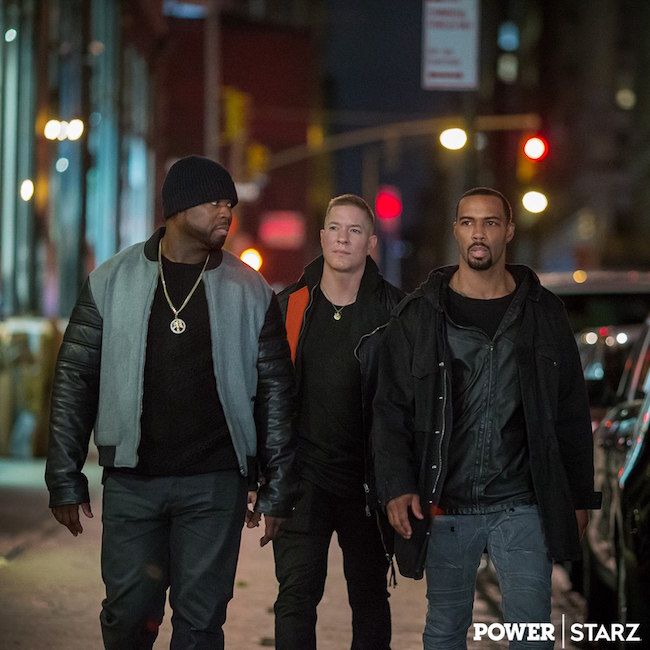 This dynamic among Dre, Ghost and Tommy will be a doozy this season. And we can't forget Kanan (50 Cent) since he seemingly joined forces with Ghost and Tommy following Raina's death. Definitely not the three amigos you ever want joining forces against you.
Rotimi tells us he went back and studied Ghost's mannerisms from season 1 & 2 (come on, ACTING!), He wants fans to see he's similar to Ghost, but that he's his own man. 
We've already seen the season premiere, and we gotta say, he nails it.  That's what we call: Work.
As Dre tries to make his rise to the top of the drug game, Tommy is trying to figure out how to get his own ish together. He's looking for revenge and redemption and he'll do anything to get it.
"It's going to be life and death [for Tommy]," Joseph told TheYBF.com recently.

"This is going to be a huge season in many ways for Tommy. He's going to put it all on the line. But, we get to see a Tommy who has remade himself in his own image many times. I think this is the first season where he's going to remake himself in a new image. I think he has finally learned at least partially from his old faults and has capitalized them and will actually use some of the finesse he learned from Ghost, but essentially he's equal parts Kanan and equal parts Ghost."
He said Tommy is 99.8% exactly like Tommy was in the first episode of the first season, but there's an itty bitty difference.  And that difference is EVERYTHING, and was "exciting for me to deliver."
Since we met Tommy, he has always been the trigger-happy, no-nonsense gangsta who would do anything Ghost asked him to do. "Canceling Christmas" for Tommy never seemed like an issue for him, except when he took the life of his then-pregnant girlfriend Holly. R.I.P.
He dished to us:
"The killing Holly scene was like probably my toughest day at work. That day at work was 12-14 hours, but just the killing Holly scene was 10 hours with a lunch break in the middle. I didn't eat. I was like ummm...."
Damn. We can't blame him. The scene was just as hard to watch.
In case you missed, check out our other interviews with "Power" stars Omar Hardwick and Michael Rainey Jr.HERE and HERE.
Well folks, it's almost time! The new season of "Power" kicks off TONIGHT at 8pm EST on STARZ. Y'all ready?!
Photos: STARZ