Tessa Thompson has heard y'all saying she and Janelle Monae are a couple, and she's not necessarily here to correct you.  The Sorry To Bother You & Creed 2 star confirms her bisexuality, gushes about her rumored electric-lady-boo and being bullied for her mixed race in the new issue of Net-A-Porter.  Plus, she's fab as hell in the fashion spread.
She's outspoken as hell about everything from #TimesUp to #MeToo to making it known black actresses deserve to occupy the same money-making spaces as their white counterparts.
Tessa Thompson told Net-A-Porter in the new issue:
"This is not just a job, this is my life,' Thompson observes. "So, I'm like, how do I want to spend it? What do I want my story to be?"

She toys with using her platform to speak for others while till maintaining her privacy.  So that would explain why she's outspoken about her sexuality, but still won't talk about her rumored boo thang, singer Janelle Monae.  She starred Janelle's love interest in her Dirty Computer visual album and a few projects, and has walked the red carpet with her and been spotted on vacay being all cutesy.
"It's tricky, because Janelle and I are just really private people and we're both trying to navigate how you reconcile wanting to have that privacy and space, and also wanting to use your platform and influence," says Thompson. "I can take things for granted because of my family – it's so free and you can be anything that you want to be.

I'm attracted to men and also to women. If I bring a woman home, [or] a man, we don't even have to have the discussion." She pauses in her dissection of a chunk of avocado toast, and puts down her knife and fork.

That was something I was conscientious of in terms of this declaration around Janelle and myself. I want everyone else to have that freedom and support that I have from my loved ones," she continues. "But so many people don't. So, do I have a responsibility to talk about that? Do I have a responsibility to say in a public space that this is my person?"
We love that she recognizes her privilege of coming from a free spirited family where she can be so open about her sexuality, and keeps that in mind while encouraging others to live in their own truths.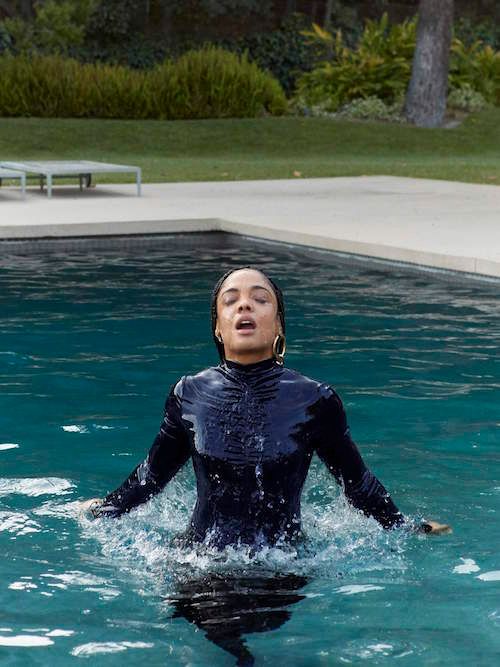 Tessa doesn't flat out say they're dating or officially a couple, but she's not stopping others from saying it either.
"We love each other deeply," she says. "We're so close, we vibrate on the same frequency. If people want to speculate about what we are, that's okay. It doesn't bother me."
Oh. We guess you gotta be close to somebody to do that sexy, girly, vagina pants-filled "Pynk" music video they starred in together: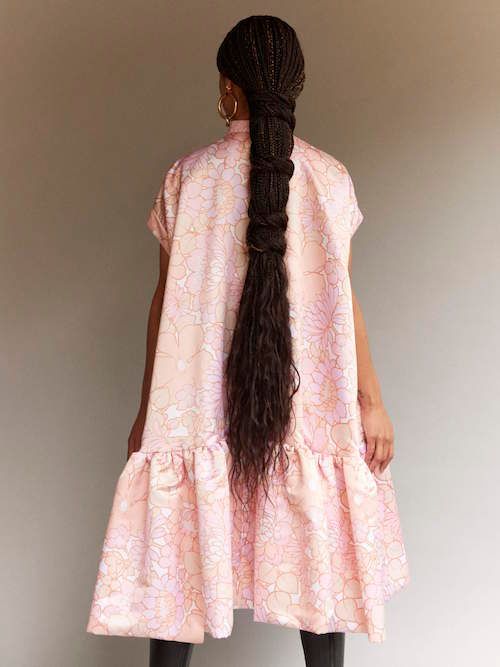 Tessa's the daughter of a black Panamanian musician father, and a mother who is half-Mexican, half-white.  Growing up on both coasts had her switching schools multiple times and she ws trying to find a place where she would fit in diversity wise:
"One school in particular was really racist, and I was having a lot of trouble with being bullied," she recalls. "Kids just make do, they're pretty resilient, but my mom really wasn't okay with it."
She also uses her blackness to push for more black actresses to land money making opportunities, like fashion campaigns.  And no, it's not for trivial reasons.
"It's become sort of a thing for actresses to be like, 'A red carpet? Pshaw, I'd rather be in sweats,' but I love to be in a dress," she enthuses.
Thompson was shot for Rodarte's FW18 lookbook along with Kirsten Dunst, Grimes and Rowan Blanchard. Were a large campaign to come her way, she "certainly would not say no. Campaigns allow you freedom. For a lot of actresses, it's the way that they make most of their money," she says. "And if you are a black woman, occupying that space and having that sort of visibility, internationally, is huge. There's this idea that our faces don't sell and so when we do get those campaigns, they show people that they do."
Word!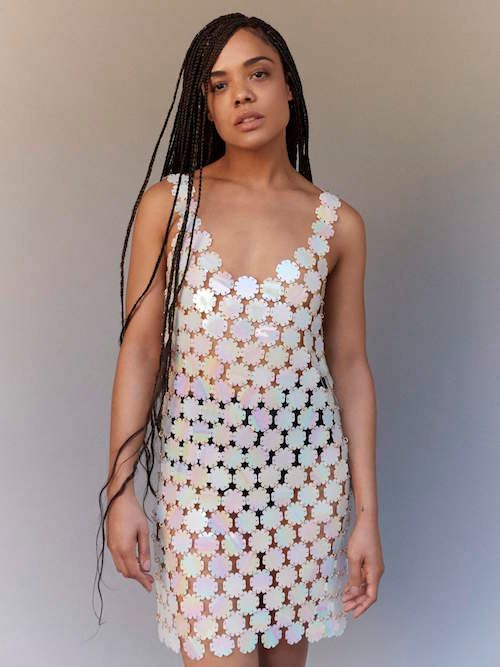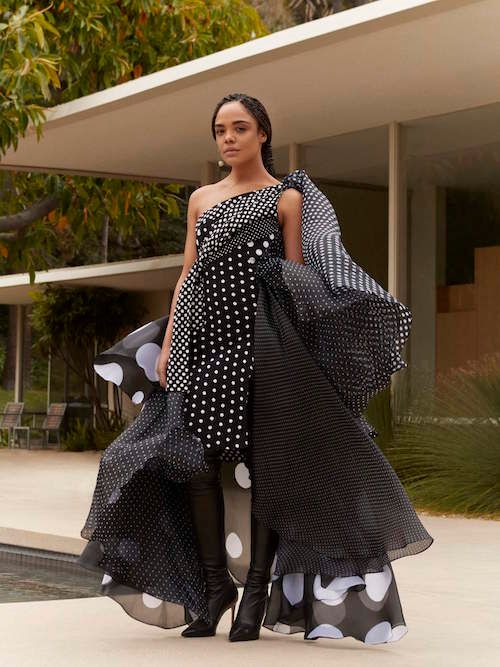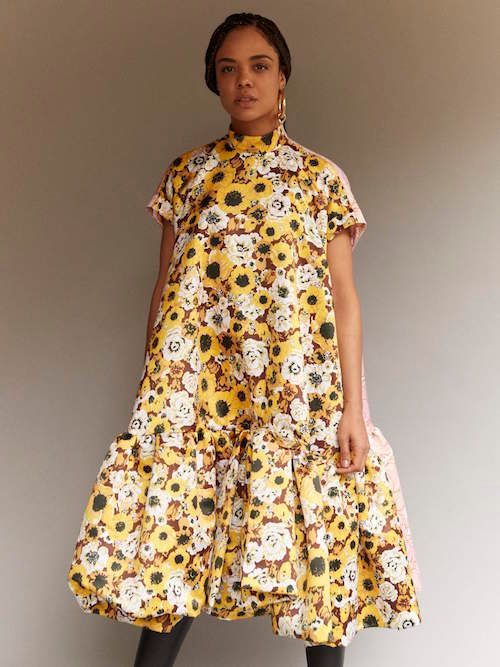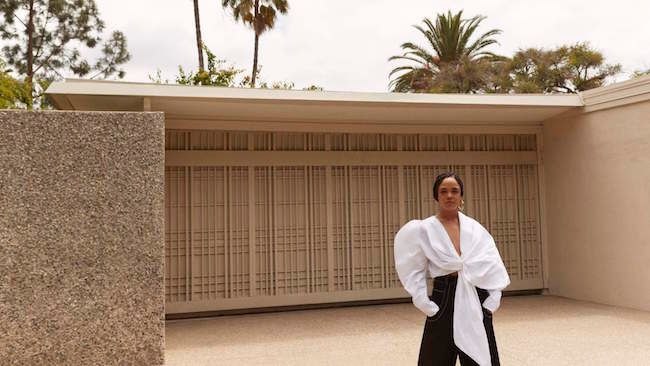 Gorge.
Photos: Net-A-Porter