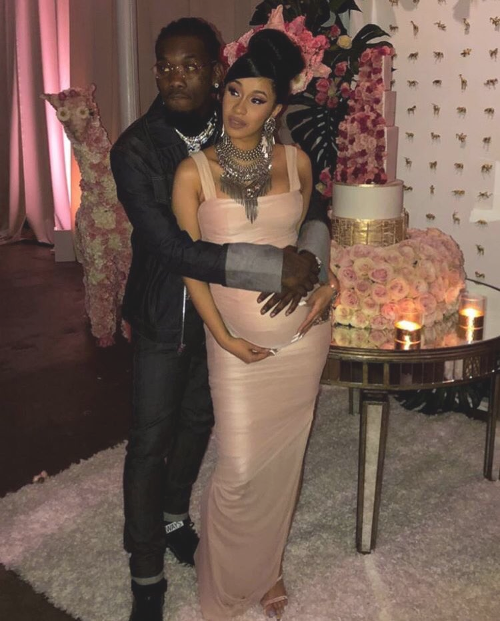 Cardi B and Offset celebrated the upcoming arrival of their baby girl with a huge Bronx Fairytale Bardi Shower in Atlanta. Flicks and videos of Cardi hitting the dance floor inside...
This baby shower has been stressing Cardi Be out:
Baby shower planning makes me not even wanna do a wedding shit Soo overwhelming

— iamcardib (@iamcardib) June 24, 2018
But, it all came together perfectly for her and her newly revealed HUSBAND Offset.
Last night, the parents-to-be hosted their Bardi Shower: A Bronx Fairytale-themed baby shower in Atlanta. And it was totally fit for a princess. The soiree featured all shades and hues of pink roses that covered the space. The party also featured a Bardi Baby Book Library that was filled with kiddie books like "The Cat in the Hat." Aww!
SHe flew 60 of her friends and family in because she's unable to fly back to NY for her second shower.  Doctor's orders!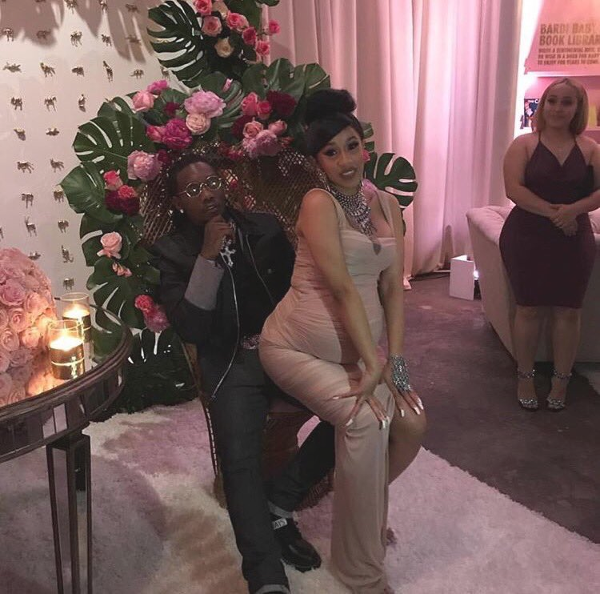 Guests sipped on pink drinks that were served in the Bardi Baby Bodega, there was a live band and even dancing ballerinas. They clearly went all out. The Invasion of Privacy rapper told Rolling Stoneshe didn't want a typical baby shower that started earlier in the day. She wanted to celebrate her new bundle of joy late, Caribbean style.
"I want a lit baby shower," she said. "My baby shower's not starting at no 5:00. My sh*t is going to start at 9 p.m. because that's how I celebrate, that's how Caribbean people celebrate. I don't like baby showers that be at 5 p.m. in the backyard, eating, cooking hors d'oeuvres. Nah."
The "Bartier Cardi" rapper showed off her baby bump in a nude Tom Ford bustier ruched tulle gown that she accessorized with bold jewelry around her neck and on her hands.  Quite Bronx of her.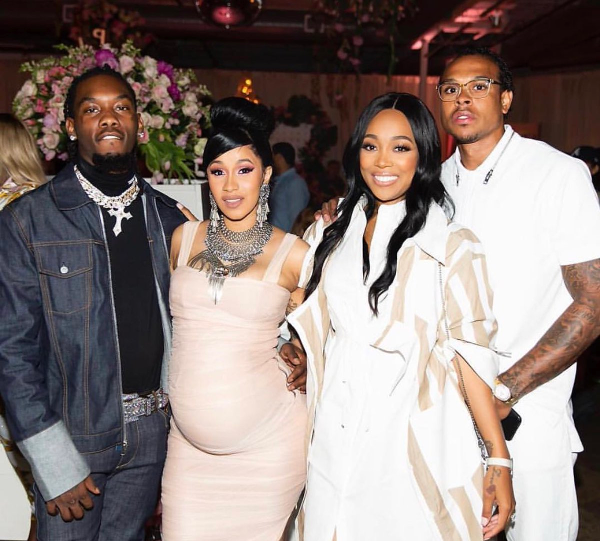 Singer Monica and her husband/NBA baller Shannon Brown came out to celebrate Baby Bardi.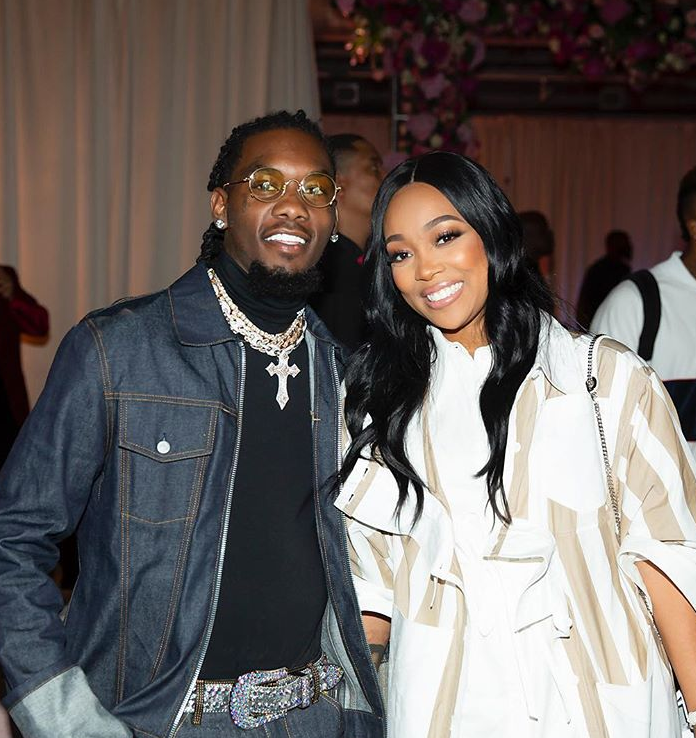 "No better person to experience this level of joy ! My brother @offsetyrn I'm happy for you & appreciate you asking my family to join yours in such a sacred celebration! Blessings !! The Nawf with The Soufside... #NoTypo," Monica captioned. 
Y'all know Mo is friends with everybody.
The Code Red singer also snapped it up with Cardi's sister Hennessy after meeting her for the first time:
Before making their way to the shower, the Browns snapped it up for an impromptu photoshoot outside:
Cute.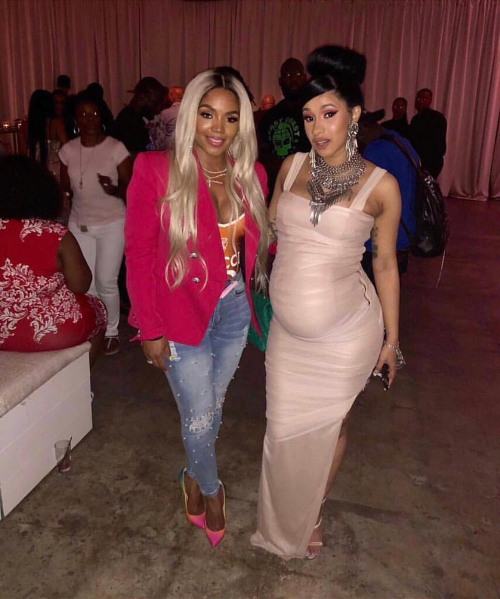 "Love & Hip Hop: Atlanta" star Rasheeda was also in the mix.
Peep the videos from the shower - including Cardi living her best life on the dance floor.  In heels:
Looks like Baby Bardi will be here any day now. Congrats again to the MARRIED couple!
Also...
After celebrating his new bundle of joy, Offset and the Migos release their new video for their chart topping track "Narcos" where Quavo makes his directorial debut. Check it above.
Photos: Monica's IG/Rasheeda's IG/@sheiscardi