Janet Jackson just copped an award that is now named after her. See the icon accept the award, plus find out what she said about dealing with depression and more inside...
There's no denying Janet Jackson's musical dominance over the years. She has literally been entertaining us our whole lives and now she's getting her flowers while she's still here.
Janet Jackson was honored with the 2018 Impact Award during the Radio Disney Music Awards that went down over the weekend. Actress Raven-Symone and singer Normani were totally stanning out over Miss Jackson onstage as they presented her with the award. And Janet was more than gracious.
The Impact Awards is a brand new award and Janet is the first to receive it. From now on, it'll be dubbed the Janet Jackson Impact Award. Sweet!
"It's beautiful and its humbling to be recognized as someone who's had a positive impact, but if I've been fortunate enough to impact others, it's only because I myself have been greatly impacted by positive people in my life," Janet started off saying as she accepted the award.
The 52-year-old singer thanked the positive people who have impacted her life, including her mother Katherine Jackson and her "incredible" father Joe Jackson, who's currently in the hospital battling terminal cancer.
"My mother nourished me with the most extravagant love imaginable," she said. "My incredible father drove me to be the best I can. My siblings set an incredibly high standard, a high bar for artistic excellence."
She encouraged the young people in the crowd to continue speaking out in an effort to make social change.
"This means so much to me coming from all of you. It really does. Your gratuitous acknowledgement will surely inspire me to continue to grow as an artist and as a human being," she concluded.
See her full acceptance speech below:
Congrats Janet!
Before she hits the stage at the ESSENCE Music Festival next month...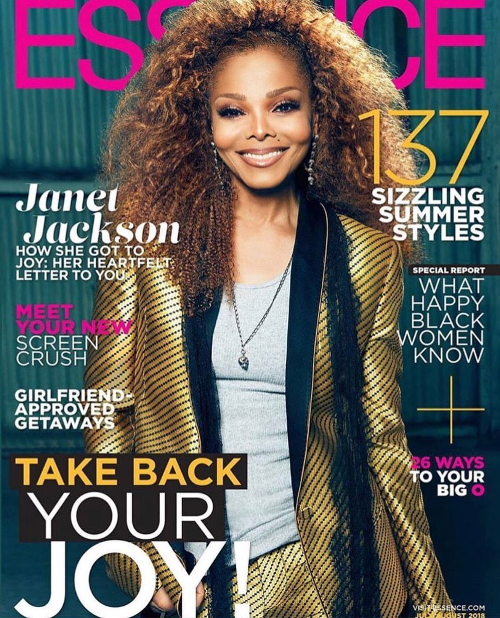 The musical icon graces the cover of ESSENCE magazine's July/August 2018 issue. And, as expected, she's breathtakingly gorgeous. This is 50+ & Fab on steroids.
Inside, the Grammy Award winner shared a side of herself that she doesn't normally show. In an open letter written to her fans (the cover story), she opened up about dealing with depression and how failed relationships contributed to her feeling like a failure.
"In my forties: Like millions of women in the world, I still heard voices inside my head berating me, voices questioning my value," she expalined. "Happiness was elusive. A reunion with old friends might make me happy. A call from a colleague might make me happy. But because sometimes I saw my failed relationships as my fault, I easily fell into despair."
While she may have all the fame and riches, inside, she's just like the rest of us.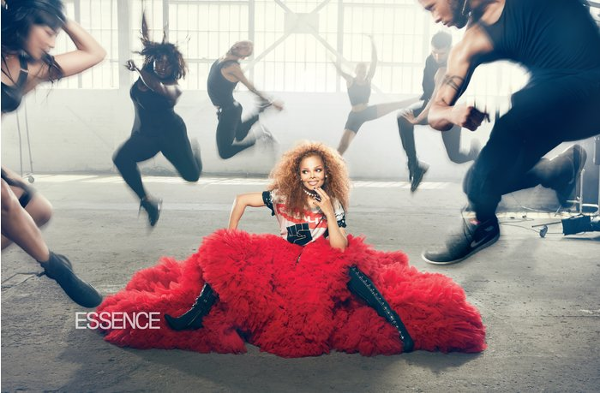 The global superstar is currently divorcing from her estranged husband Wissam Al Mana, however, she finds complete happiness when she's in the presence of her 1-year-old son Eissa.
"The height of happiness is holding my baby son in my arms and hearing him coo, or when I look into his smiling eyes and watch him respond to my tenderness," she said. "When I kiss him. When I sing him softly to sleep. During those sacred times, happiness is everywhere. Happiness is in gratitude to God. Happiness is saying, 'Thank you, God, for my life, my energy and my capacity to grow in love.' "
Aww! Motherhood looks good on Janet and we're glad she's in a space of peace and happiness.
You can read her full interview if you cop her issue, which is on newsstands everywhere. In the meantime, peep her behind-the-scenes shoot in the clip below:
Photos: Disney Channel/ESSENCE magazine