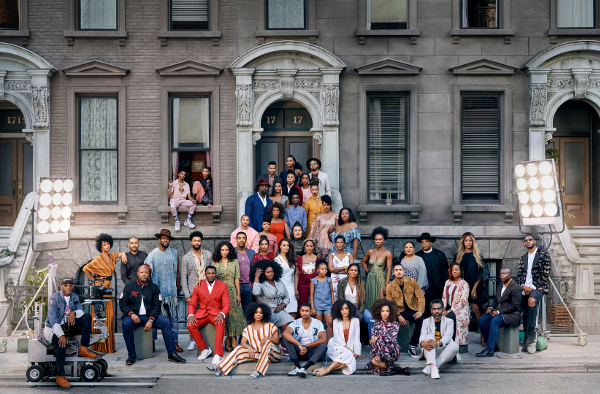 Netflix just put together something for the culture and it's EPIC! Find out the real story behind the movie streaming service's BOMB new trailer that features 40+ black stars inside...
This is NOT a moment, this is a movement! And we're here for every last minute of it.
After debuting its first ever spot during the BET Awards last year, Netflix decided to come back bigger, better and blacker than ever this year.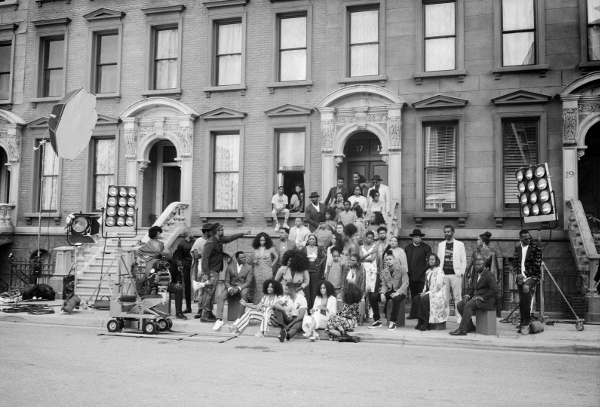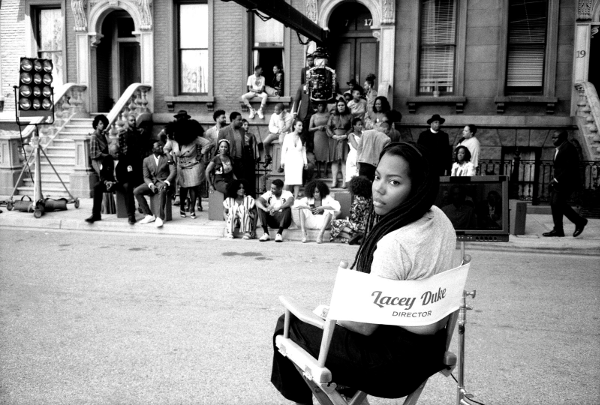 Inspired by the legendary 1958 A Great Day In Harlem, Netflix rounded up a group of their strong black leads, creatives and icons in Hollywood to gives us all a once-in-a-lifetime moment. 47 actors, actresses, producers, showrunners, etc. from 20+ Netflix original shows, films and documentaries came together to create, A Great Day in Hollywood. And yes, it's EVERYTHING!
The gorgeous photos were taken by photographer Kwaku Alston and director Lacey Duke directed the accompanying video.
"It was a pretty magical couple of hours. All these amazingly talented, beautiful individuals in one space being supportive and just looking stunning together, all here to pull off this one take wonder! Alfre Woodard even lead everyone in an epic rendition of 'Lift Every Voice and Sing' before we started shooting. It was beautiful, and in a flash it was over. It was probably the most overwhelming two hours of my career haha. I was just so happy to be a part of history," said director Lacey Duke.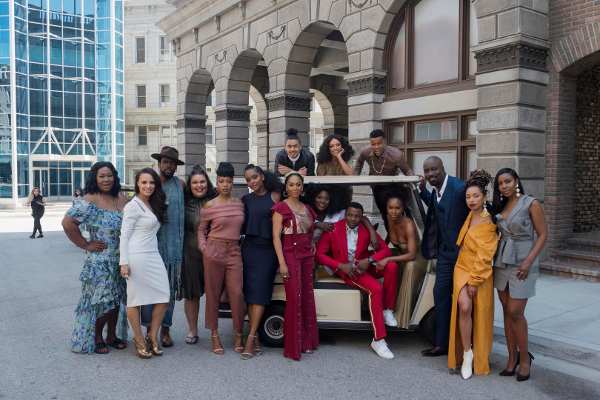 The campaign is the result of months of work by our Strong Black Lead team; comprised of Black Netflix executives who focus on engaging this audience.
No, this is NOT a response to the firing of PR Chief Jonathan Friedland, who served as the streaming giant's chief communications officer for the past six years, as this was MONTHS in the making. Last week, Jonathan Friedland stepped down after it was discovered he used the N-word during multiple meetings with other Netflix staffers.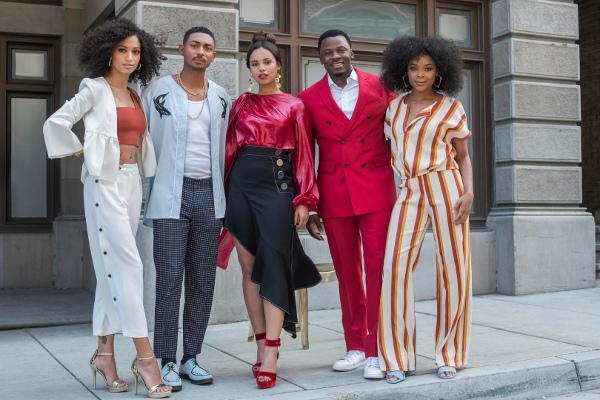 In the spot, "Stranger Things" star Caleb McLaughlin explains our blackness in media like it should be told:
This is a New Day.

Built from the ground broken by legends.

A Day for our generation to see untold experiences of our BLACKNESS.

Representing a LIMITLESS range of Identity.

Playing Kings and Queens of our neighborhoods.

defeating larger than life forces trying to flip our world upside down. (beat)

WE STAND-UP on any stage and every screen.

A DAY when black women are BOLDLY the lead character, whether inmates or scholars

We're not a genre because there's no one way to be black.

We're writing while black.

Nuanced and complex.

Resilient and Strong.

This is NOT a Moment.

This is a Movement.

We are STRONG Black Leads

TODAY is a Great day in Hollywood.
WE.LIVE.
Here's everyone involved: Ajiona Alexus (13 Reasons Why), Alfre Woodard (Luke Cage; Juanita), Alisha Boe (13 Reasons Why), Antoinette Robertson (Dear White People), Antonique Smith (Luke Cage), Ashley Blaine Featherson (Dear White People), Ava DuVernay (13th, Central Park Five), Brett Gray (On My Block), Britney Young (GLOW), Caleb McLaughlin (Stranger Things), Chante Adams (Roxanne Roxanne), Cheo Hodari Coker (Luke Cage), Danielle Brooks (Orange is the New Black), Dawn Porter (Bobby Kennedy for President), DeRay Davis (How To Act Black), Derek Luke (13 Reasons Why), DeRon Horton (Dear White People), Gabrielle Dennis (Luke Cage), Hayley Law (Altered Carbon; Riverdale), Justin Simien (Dear White People), Justine Simmons (All About The Washingtons), Kano (Top Boy), Kat Graham (The Holiday Calendar; How It Ends), Kia Stevens (GLOW), Laverne Cox (Orange is the New Black), Lena Waithe (Master of None; Dear White People; Step Sisters), Logan Browning (Dear White People), Marlon Wayans (Naked; Woke-ish), Marque Richardson (Dear White People; Step Sisters), Mike Colter (Luke Cage), Mustafa Shakir (Luke Cage), Nia Long (Roxanne Roxanne, Dear White People), Nia Jervier (Dear White People; Step Sisters), Priah Ferguson (Stranger Things), Quincy Brown (The Holiday Calendar), Rapsody (Rapture), Rev Run (All About The Washingtons), Russell Hornsby (Seven Seconds), Sacha Jenkins (Rapture), Samantha Logan (13 Reasons Why), Sierra Capri (On My Block), Simone Missick (Luke Cage), Spike Lee (She's Gotta Have It), Steven Silver (13 Reasons Why), Sydelle Noel (GLOW), Vaneza Oliveira (3%), and Yance Ford (Strong Island).
Check out the powerful spot below:
And get into the behind-the-scenes footage, including the cast singing "Lift Every Voice," below:
Photos: Kwaku Alston/Netflix