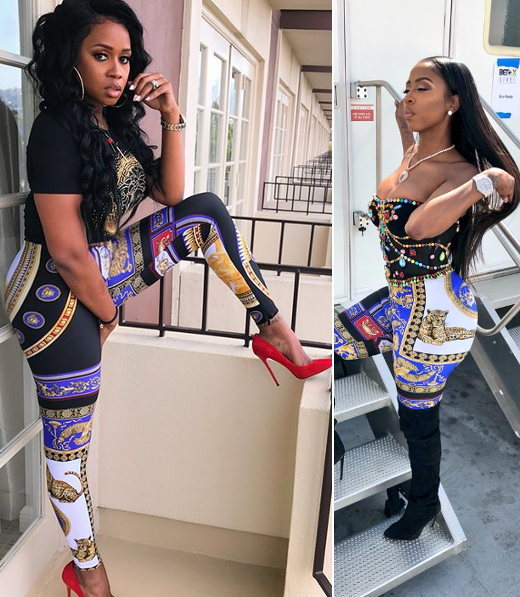 It's a Versace faceoff between Remy Ma and Kash Doll. Both ladies rocked a pair of the brand's colorful printer leggings accessoriezed with their own swag. Decide who rocked them best inside...
Remy Ma and Kash Doll are feeling Versaces "The Lovers" print leggings as both ladies has been spotted rocking the colorful print recently.
The NYC rap star served up an impromptu balcony photoshoot in the printed Versace leggings with a black and gold Versace tee and red Jimmy Choo pumps. She finished her look with a Gucci hair piece to hold back her long black wavy tresses.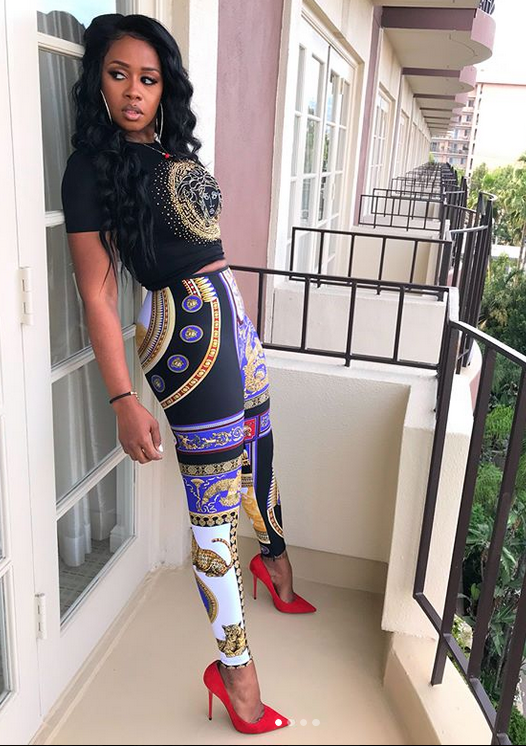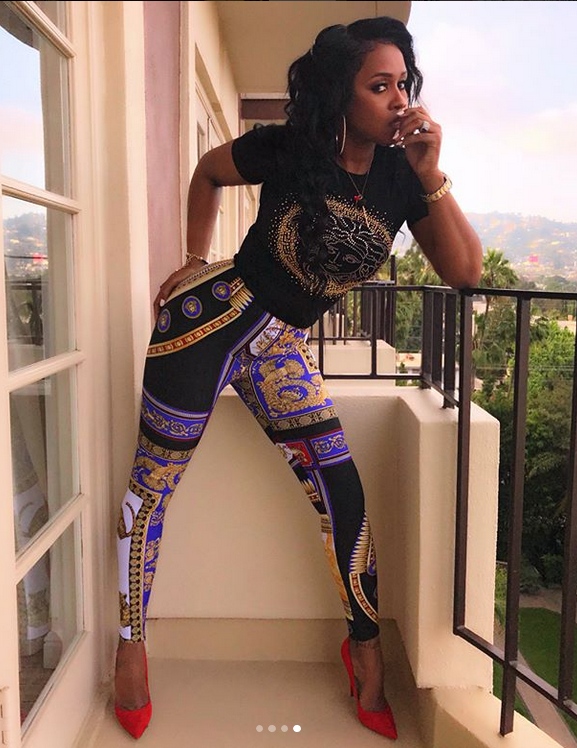 This vegan lifestyle is looking good on Rem.
Meanwhile...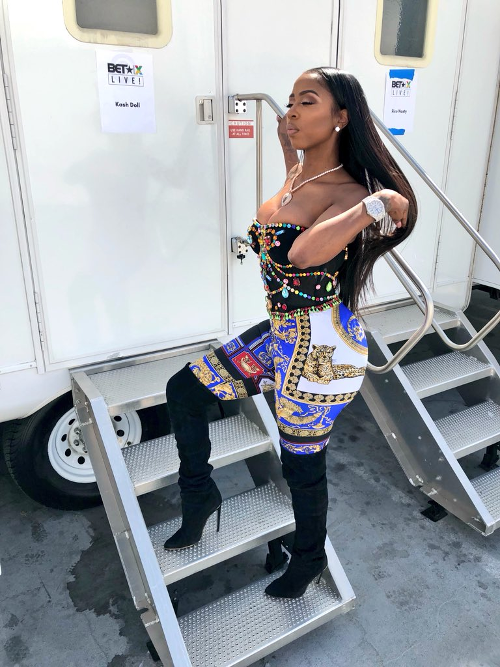 Rapper Kash Doll rocked the lover leggings while performing at the BET Experience. She paried them with a colorful strapless corset top and black thigh high boots.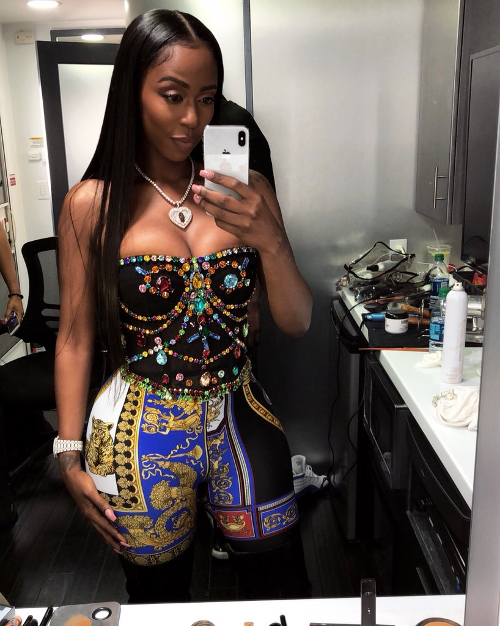 Peep a clip from Kash Doll's performance below:
If you're looking to cop a pair for yourself, they'll cost you a cool $795 on the designer's website. And they're still currently in stock at the time of this post.
So...
Who rocked it best?!
Photos: Remy's IG/Kash Doll's IG & Twitter