Cops had to shut down a memorial fans threw for slain rapper XXXTentacion. His ex-girlfriend Geneva Ayala tried to go and pay her respects, but his fans weren't feeling it. Everything inside...
Following the sudden shooting death of 20-year-old rapper XXXTentacion, fans gathered in L.A. for a memorial in his honor. However, ish went totally left when the crowd became way to rowdy.
The police were called to break up the vigil for XXX that was held in the streets of West Hollywood. According to the L.A. Times, almost 1,000 people came out to pay tribute to the slain rapper. But their tribute turned into total chaos.
Streets were being blocked as fans flooded the streets, participating in mosh pits. Then, they took things to another level when they climbed on roof tops...and JUMPED. "Jump for X" was being chanted before one person decided to actually jump. Check it:
Fans jumping off the roof for X pic.twitter.com/9ViTd2Adh2

— Eric Diep (@E_Diep) June 20, 2018
X fans are about to shut down Melrose pic.twitter.com/IWkwTSMAtb

— Eric Diep (@E_Diep) June 20, 2018
Triple X tribute on melrose. LONG LIVE X pic.twitter.com/cF4kZJSJFY

— noLoSe (@ThorLilBro_) June 20, 2018
Watch Live: Hundreds are gathering at Melrose and Spaulding for the late rapper @xxxtentacionhttps://t.co/aQYR0h0rytpic.twitter.com/sgM7xC5tA7

— NBC Los Angeles (@NBCLA) June 20, 2018
Total mayhem!
Meanwhile...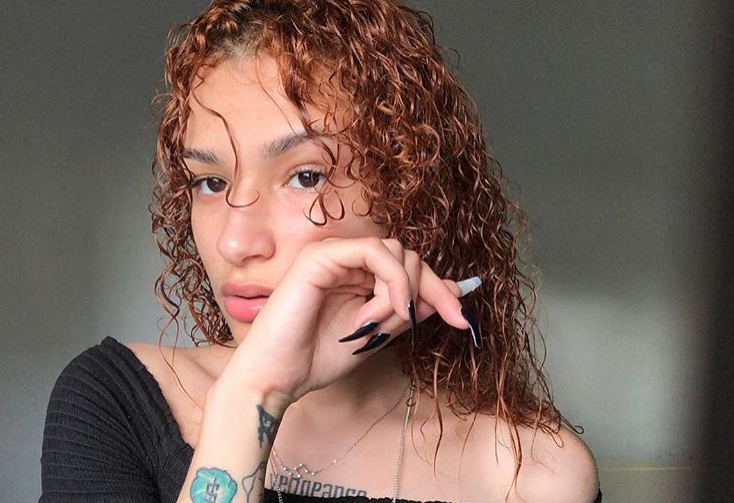 XXX's ex-girlfriend Geneva Ayala tired to pay her respects, but his fans weren't feeling her presence. She is the woman who made claims that XXX physically abused her while she was allegedly pregnant with his child. You'll recall, XXXTentacion was out on bond as he awaited trial on several felony charges, including aggravated battery of a pregnant woman, domestic assault by strangulation, false imprisonment and witness-tampering.
Geneva claims when she pulled up to the vigil, fans literally pulled her away. Then, they burned the items she left for XXX, which included a globe, flowers and candles.
See her IG posts below: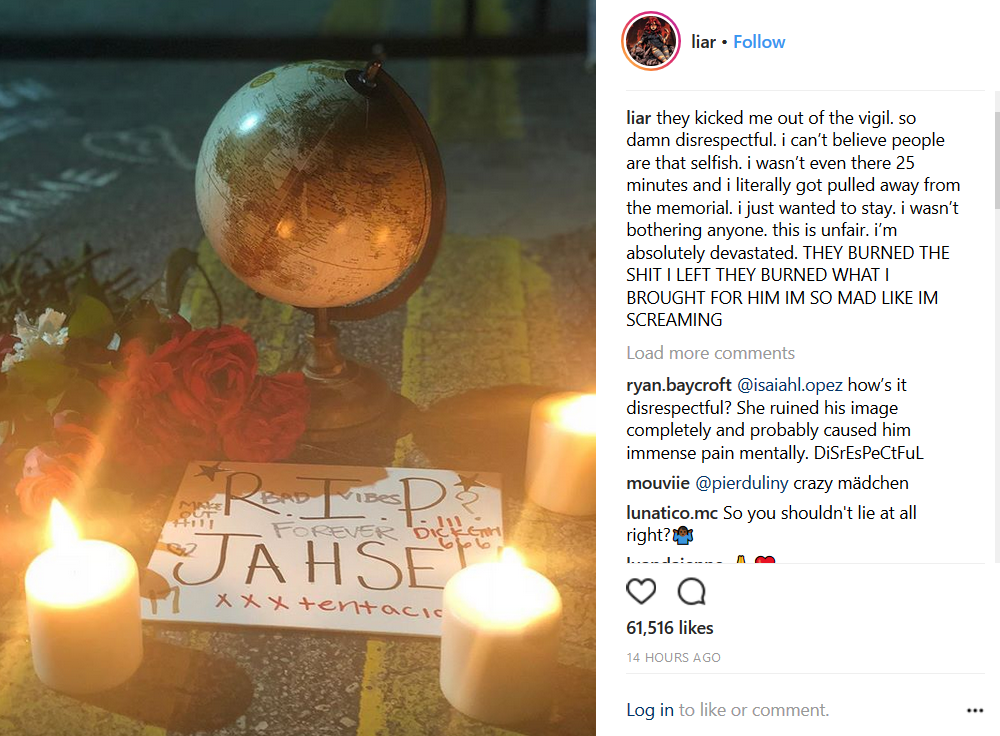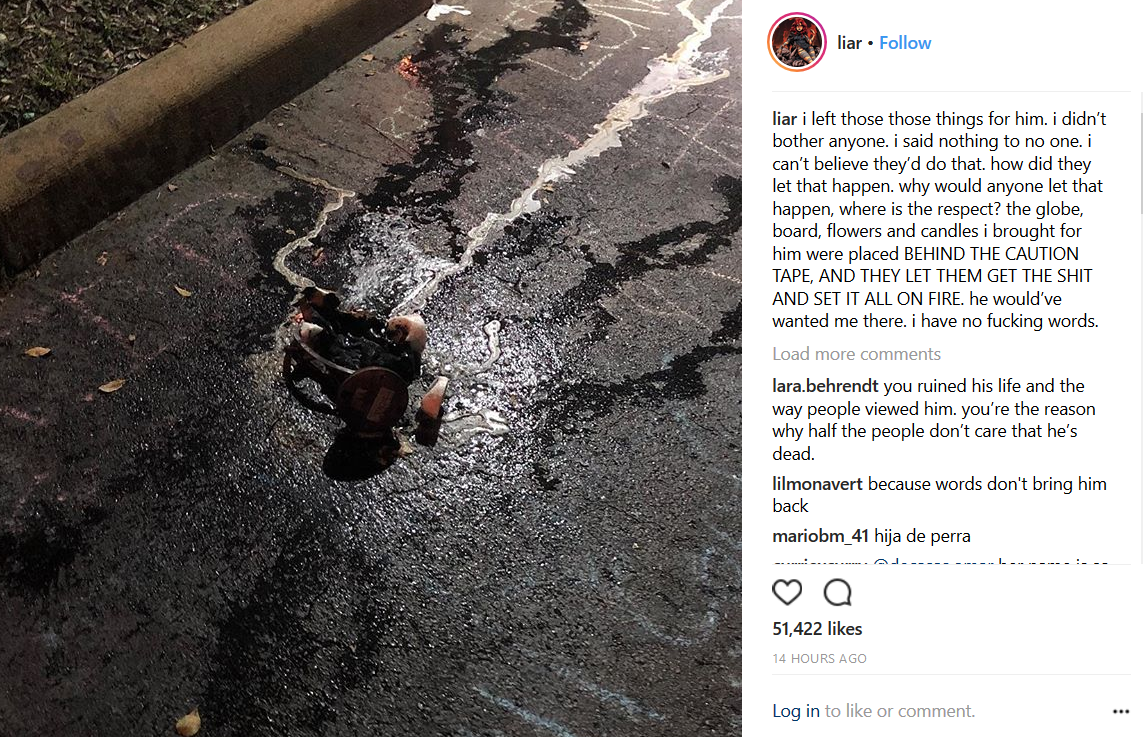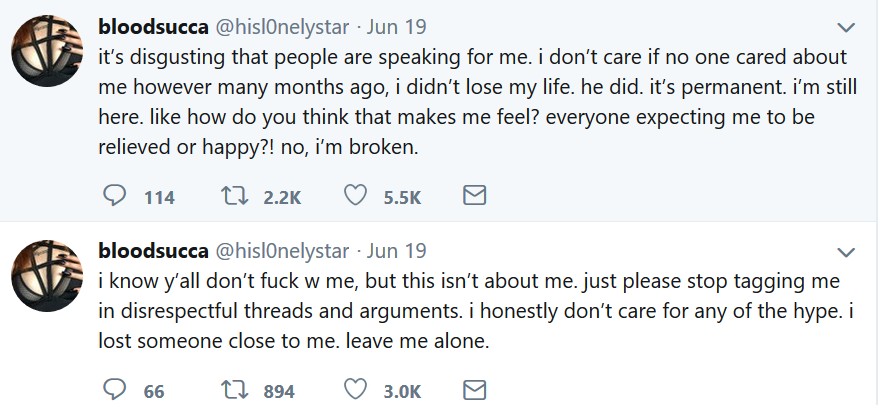 Also, since XXX's death, Geneva has been receiving an outpouring of support from people as news about how XXX allegedly abused her resurfaces. She created a https://www.gofundme.com/2ubv19w ">GoFundMe page in October 2016 to help her pay for orbital surgery after suffering injuries sustained from the alleged abuse by the late rapper. The procedure would cost about $20,000. At the time of this post, her donations total more than $32,000.
On the GoFundMe page, she wrote:
october, 2016: there's two fractures in my left eye socket due to an aggressive hit, along with nose and jaw fractures. since these bones are fractured they're piercing into the back of my eyeball causing damage to an optical nerve and my eye itself. the left side of my face has lost some sensation, i cannot feel my upper lip on the left side, and same for my upper teeth on the left side. and as for my left eye's vision, it's diminishing as the days go by. it's crucial i get the surgery otherwise my eyeball will die and the nerve connecting my lip/cheek and teeth will eventually die as well. i'd appreciate anything, this is a very strenuous obstacle that has been put into my hands. also could use money towards my living situation and food. thank you. Help spread the word!
Wow.
Also...
An alleged witness has come forward to share specific details about the shooting leading up to XXXTentacion's death.
In an audio recording, the witness explained XXX drove up to a stop sign when a black Dodge pulled up on him. He said two masked men yelled "get the f*ck out" at the rapper. The witness said he and a friend ran inside a building to call 911. He said they all ran outside to see what was happening and that's when he was shot at three times.
"We all came out and walked towards X's car and he was dead. And the van drove away," the witness explained. Take a listen above.
Such an unfortunate situation all around.
Photos: Instar/Geneva's IG