It's Father's Day and black dads are being celebrated in a way that we don't get to see often. It's much needed and giving us all the feels. Catch the feels inside...
First, we'd like to wish ALL of our YBF dads a HAPPY FATHER'S DAY! We saltue each and every one of you who are who are committed to raising your families.
To help celebrate the holiday, SheaMoisture put together a campaign dubbed, #MyDadSmiles, that highlights the special relationship between a black father and his children. Seriously, the editorials are super cute and will surely warm your hearts as you watch these fathers express what it means to be a devoted dad.
The campaign features nine dads who share what it means to them to be a father/dad. Not only that, they're also showing off their daddy skills with their kiddies in a series of videos.
"Fatherhood is indescribable. I'm not only raising him to be a man, I'm raising him to be a black man," dad Jamaur Jackson shared.
The campaign goes against the stereotype that black men are "deadbeat dads." There are a lot of black men out here stepping up to the plate and taking care of their kids. And we salute that.
Catch the Father's Day feels below: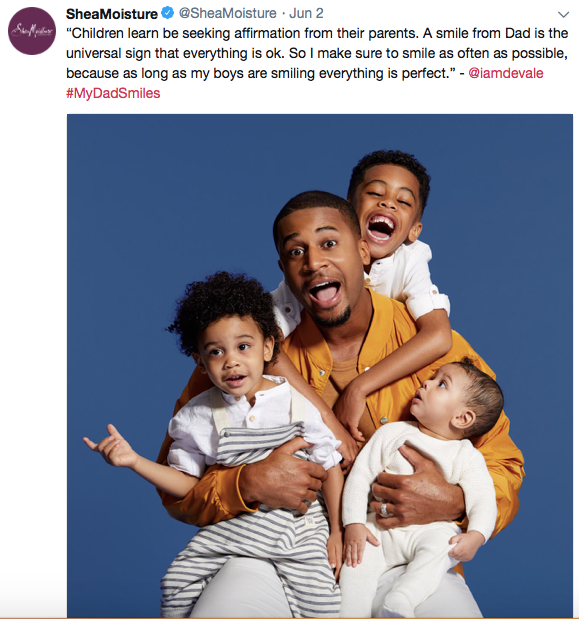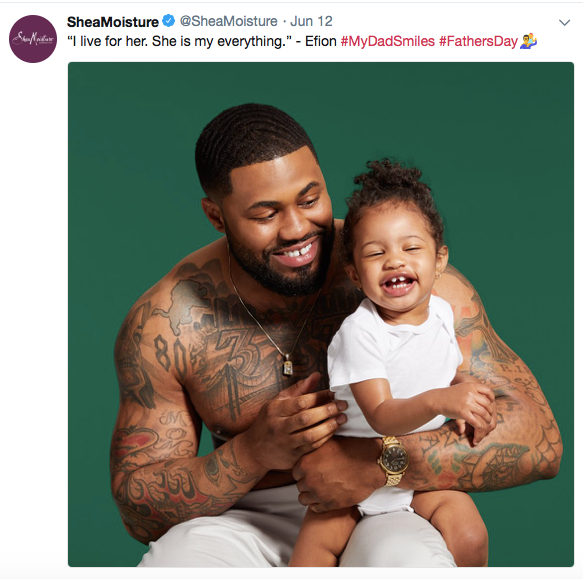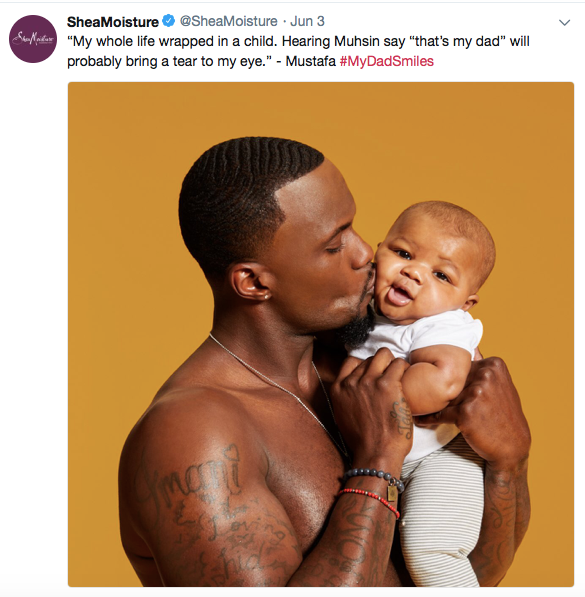 Ugh! Our ovaries can barely stand it!
Watch some of these YBF dads in action with their children below:
Happy Father's Day to all of the kick a** dads out there!
Photos: SheaMoisture