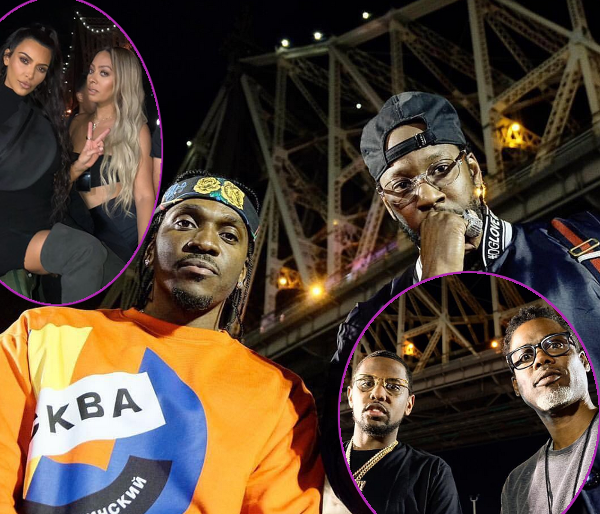 He's back! Nas' new album Nasir drops today. Go inside his star-studded listening party in his hometown last night inside...
Escobar Season has returned! And fans are uber excited about it.
Nas just dropped his 11th studio album Nasir, executive produced by Kanye West. And it's been a long time coming.
He hasn't dropped an album since his 2012 project, Life Is Good, which took over that whole summer.  And it looks like he's ready to do the same for Summer '18. Nasir is also the first album he's releasing through his Mass Appeal/Def Jam Recordings partnership.
witnessed greatness tonight #nasirpic.twitter.com/R9KNQt3RmQ

— montreality (@MONTREALITY) June 15, 2018
Last night, "God's Son" hosted a listening party for his 7-track LP. Yall know Yeezy is only putting out a handful of tracks on all these new projects for whatever reason.
The bash followed the same energy from Kanye's previous album listening parties. Everyone rocked out to Nas' new album outside, with Yeezy in neon, under the Queensboro Bridge. They weren't too far from where the NYC rapper grew up.
Several of his celeb friends came out to hear his new project, including Executive Producer 'Ye, his wife Kim Kardashian West, LaLa Anthony, Pusha T, 2 Chainz, Chris Rock, Fabolous, Jadakiss, and more.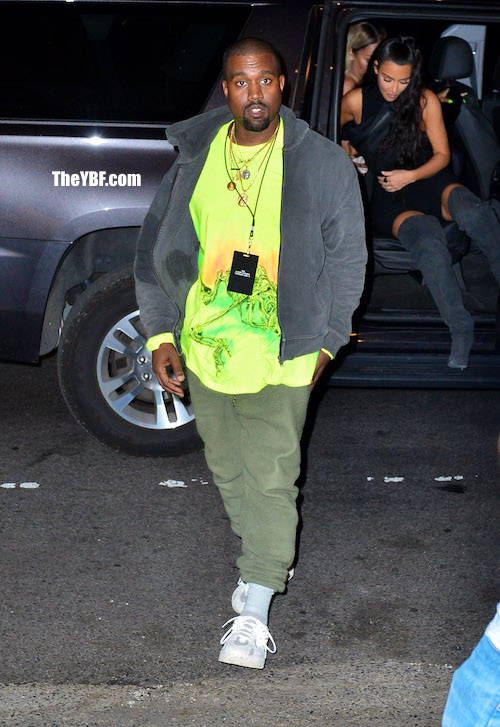 By the way, LaLa & co. apparently got lost when they showed up at the wrong location. Paps say they had to reroute their destination after arriving at the wrong place for a night out.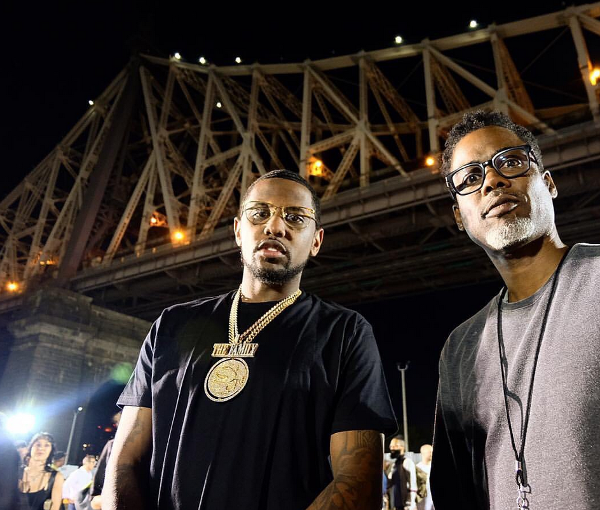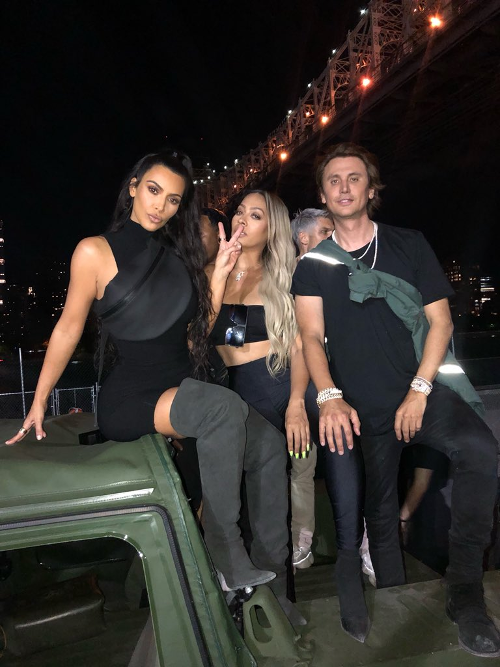 Peep some of the action below: 
Run that shiit BACK! #Nasirpic.twitter.com/qLgYlivoOm

— Tony Williams (@TWFTonyWilliams) June 15, 2018
#KanyeWest at #Nas album release party in #Queenspic.twitter.com/NWqjmnATk4

— lifeisastoryy_gossip (@lifeisastoryy) June 15, 2018
See the full night here:
La & Kim also went to grab a bite to eat in midtown: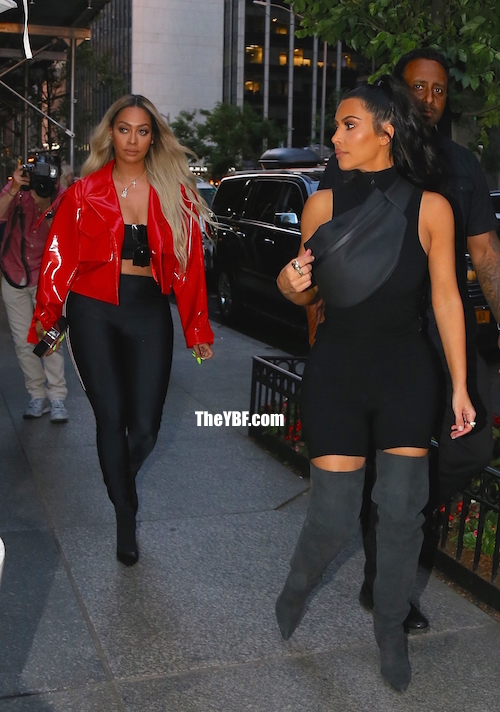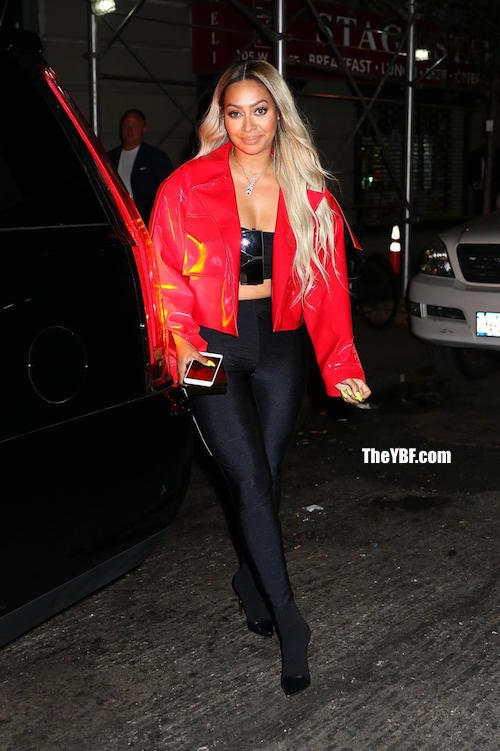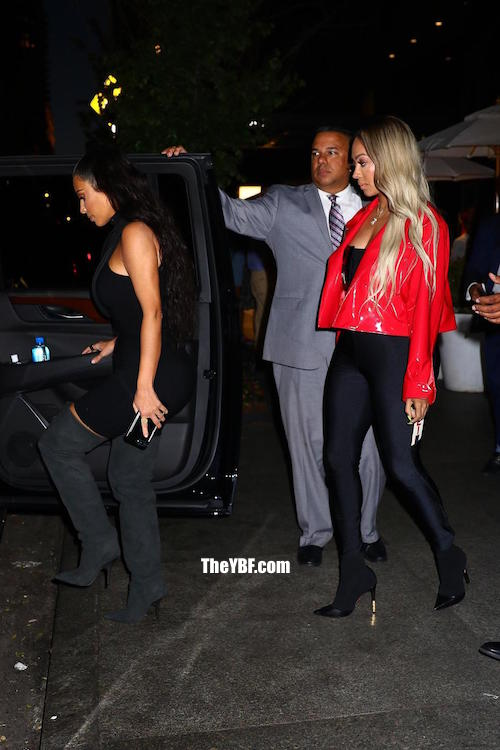 While most people are praising Nas for his musical genius, some folks haven't forgotten about the abuse allegations his ex-wife Kelis recently made.
Check it: 
How should we view Nas' new album in light of Kelis' domestic abuse allegations? We asked @oldmanebro to weigh in. https://t.co/FcWMEmtRrapic.twitter.com/9ug2Xga6ML

— DJBooth (@DJBooth) June 15, 2018
As of the time of this post, Nasir has yet to drop on music streaming platforms outside of Def Jam's site, like Apple Music, Spotify, etc. And folks are feenin' for it on social media:
 
Still looking for this Nasir album on Apple music pic.twitter.com/lY8Ag2m1uP

— DKT (@darleneturner53) June 15, 2018
Mood waiting on #Nasir to hit Apple Music pic.twitter.com/tItvMO3hOd

— ᏢᎾᎳᎬᏒ TᎾ THᎬ ᏢᎬᎾᏢᏞᎬ (@ABall42) June 15, 2018
When I don't see Nasir on Apple Music stillllll.... pic.twitter.com/WqeNyXygji

— All Se7ens (@AllSe7ens) June 15, 2018
Nas somewhere like this tryna figure out how to upload the album. pic.twitter.com/gysj8ODj2F

— The Cool (@Dre__843) June 15, 2018
HA!
Folks who have heard it are giving it rave reviews:
#NASIR helps you stay woke. Modern day classic. @Nas

— David Da Barber™ (@daviddabarb3r) June 15, 2018
the new @Nas album... Straight classic. It deserves a Grammy. This is real rap. This is real hip hop. #NASIR

— MMGEst (@EstMMG) June 15, 2018
#Nasir Review
- Production was on point
- Every Beat was phenomenal
- Nas went hard while still being lyrical and meaningful
- Songs have a lot of meaning if you listen closely
- Kanye had some really nice vocals
— One of the best albums I've heard in a while 10/10

— 6'5 and can't dunk (@BALandDCsports) June 15, 2018
Photos: Backgrid/Kim's IG/@meldcole/Def Jam's IG