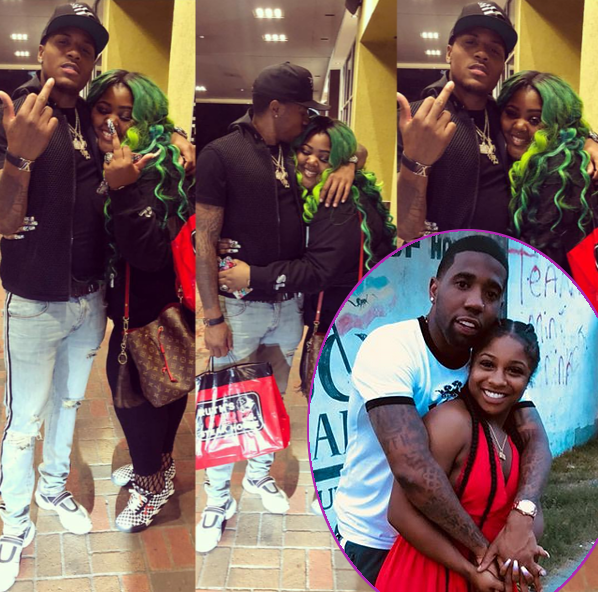 "Love & Hip Hop" star Tokyo Vanity has a new man and it appears to be Blac Chyna's ex-boyfriend Ferrari. Meanwhile, Reginae Carter and YFN Lucci take their relationship to the next level while on BAEcay in Jamaica. Get it all inside...
Maybe those rumors about Blac Chyna's ex-boy toy Ferrari joining "Love & Hip Hop: Atlanta" were true...
Here's what he has going on now.
"Love & Hip Hop" newbie Tokyo Vanity may have found "love" again after a painful breakup with her ex-Tabius Tate. If you watch the show, then you know Tokyo and her co-star Spice have been beefing over Tabius. After he and Tokyo broke up, he started messing around with Spice and y'all pretty much know how that goes. The women arguing over a dude and he gets off scot-free in the foolery.
Well, she has seemingly put that drama behind her and is now getting cozy with a new man.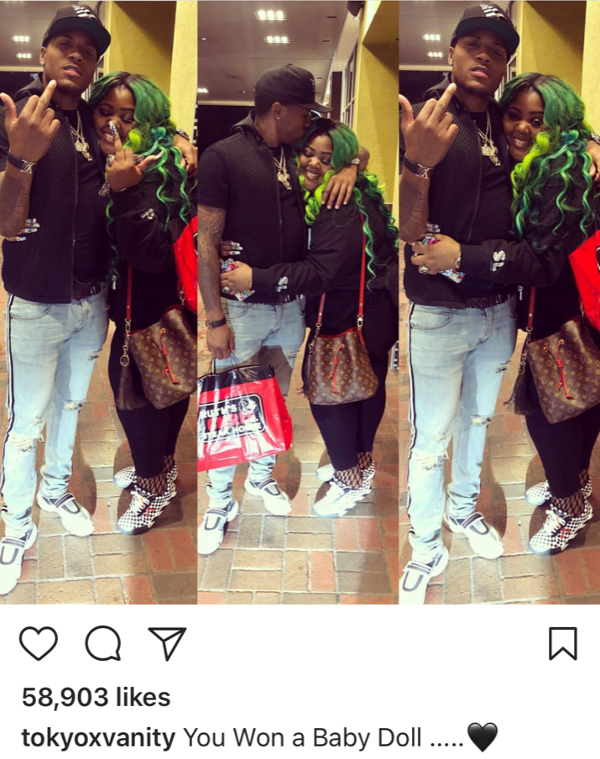 The reality star shared a collage of lovey dovey photos of herself all hugged up with Blac Chyna's ex-boo Ferrari with the caption, "You Won a Baby Doll ...." Oh?
Y'all remember Ferrari. He was the one in the middle of all that cheating scandal between Chyna and her baby daddy Rob Kardashian. Remember he was the one laid up in Chyna's bed with Rob's Versace robe on? Yeah, him.
We told y'all last summer Ferrari was negotiating a contract with Mona Scott-Young and the "LAHH:ATL" producers. Looks like he may have struck a deal. This is how he'll be incorporated on the show.
Tokyo and Ferrari are trying their hardest to convince us. See some of their interactions on Instagram Live below:
She has also been in the studio with him:
So, what do you all think? Are they a real couple? Or, is this how he's going to be introduced on the show?
Speaking of love & Hip Hop...
some
Reginae Carter is madly in love with YFN Lucci and she isn't afraid to show it off.
Lil Wayne & Toya Wright's 19-year-old daughter and the 27-year-old rapper have been dating for a few months now. And their relationship appears to have gone to the next level.
They're all loved up while luxuriating together on BAEcay in Jamaica. Not only that, Reginae even met his family on the island. Sounds serious to us. Meeting family members is a big thing in a relationship.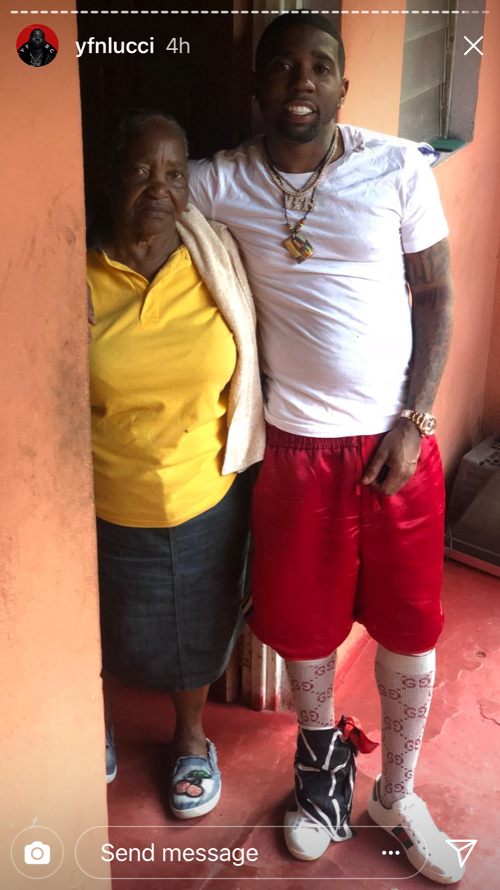 "Came to see my grandma and unk and cousins for the first time god is good grandma and unk look just like my pops," Lucci captioned on IG.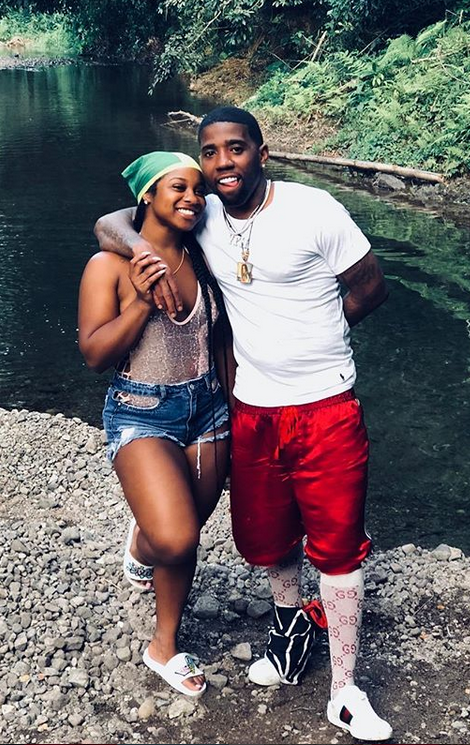 "The only person that I'll walk thru the jungle with thanks for the adventure," the former "Growing Up Hop Hop: Atlanta" star captioned on IG.
Since she's no longer on the show, we'll just have to keep up with them on Instagram instead of television. Doesn't look like we'll have to search too hard since they're putting it all out there.  They're cute though, so we're here for it.
Photos: Instagram