Rapper Maino was trying to shoot his shot with Lil Kim (again) at the worst of time, and chick was mad annoyed. More inside...
It was a big day for Lil Kim. However, Maino tried to mess it all up.
Yesterday, Kimmy Blanco was honored with a proclamation to New York City during the 3rd Annual Power of Influence Awards held at New York City Hall.
Bronx councilman Andy King, New York City Mayor Bill De Blasio and BLAC (Black, Latino, and Asian Caucus) members honored the NY native with a proclamation for her contributions to Hop Hop.  She also received the New York City 12th Council District Arts and Music Award and the city's Power Of Influence Award.
Obviously, this event was ALL about Kim...until Maino arrived.
As she was being praised for her contributions to the culture, Maino kept trying to put his hand on her shoulder with a smirk, trying to flirt his way back to her heart.  The way exes randomly slide into your texts with "Hey big head."
Kim didn't shy away from pushing his hand away. She curved his a** so hard in front of everyone, but he wouldn't stop.
Check it:
Boy, bye.
In the past, it has been rumored that Kim and Maino were dating. In 2016, there were rumors that they were engaged, but they both spoke out to shut that ish down. Kimmy said they were just "friends." Either way, he def was trying his hand again.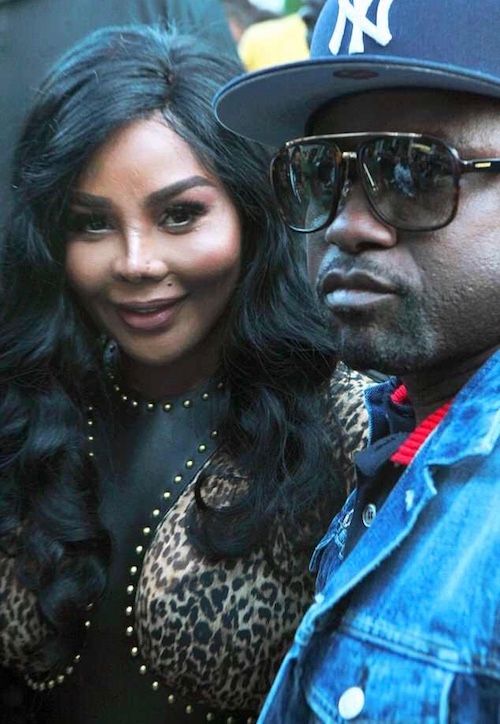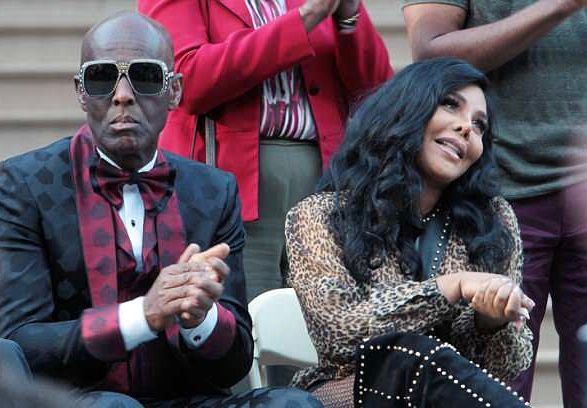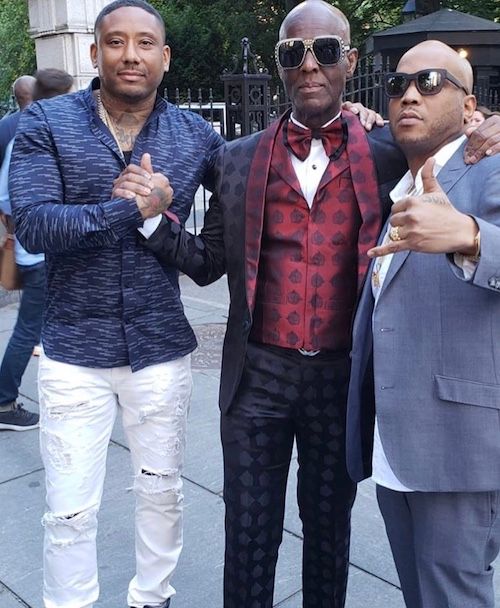 Famed fashion designer Dapper Dan and rapper Styles P came out to show Kim some love.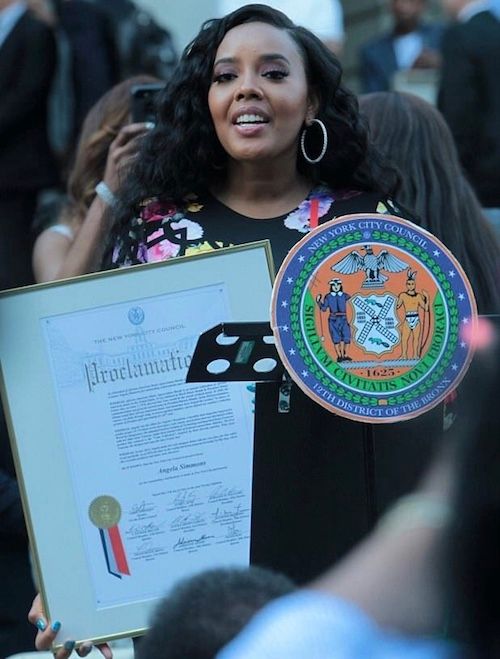 "Growing Up Hip Hop" star Angela Simmons was also honored during the ceremony, copping the Power of Influence Legacy of Philanthropy Award.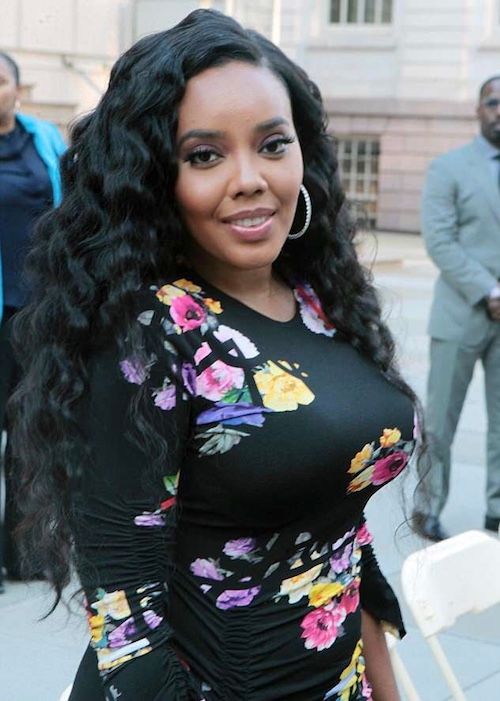 She kept it cute in a black floral Ashley Sean Thomas dress.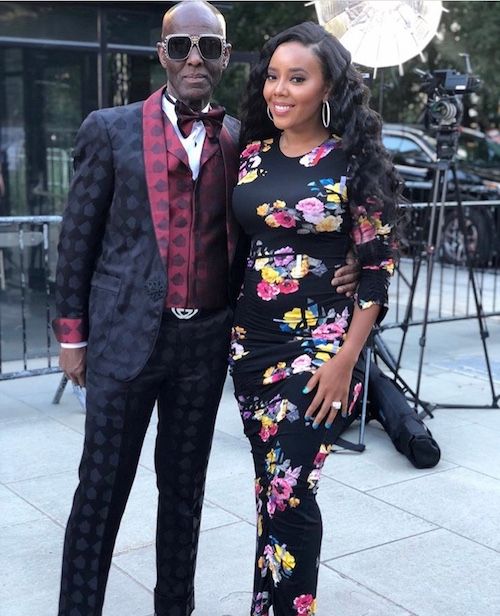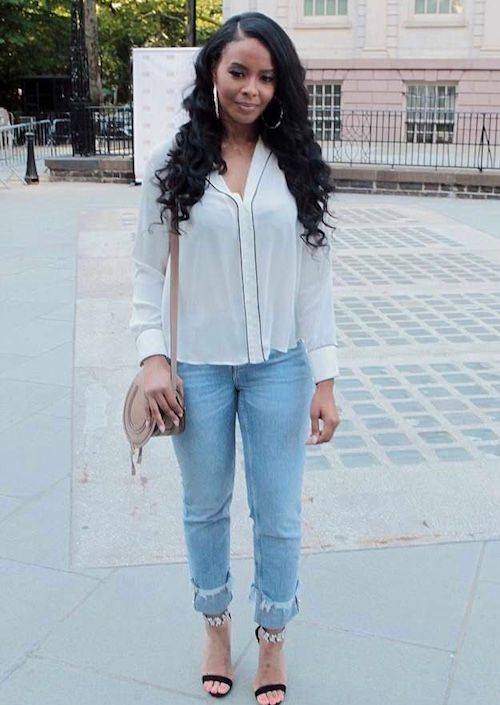 Angela's big sister Vanessa Simmons came out to support her little sis!
Later...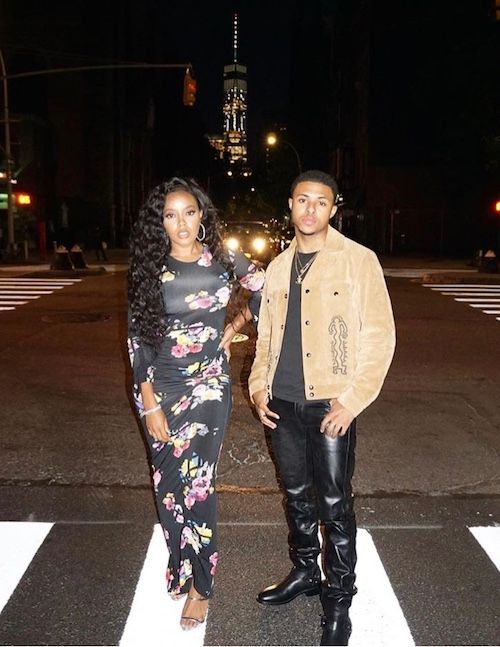 Angela caught up with her fine a** brother Diggy Simmons, saying "Made my night @diggysimmons !!! #NycNights : @qlovebug" Aww! Sibling love.
Congrats ladies!
Peep more videos from the ceremony below:
Photos: Backgrid/Instagram