SPOILER ALERT! If you don't want to see anything from Beyonce and Jay Z's On The Run II Tour then stop reading here. For the rest of y'all, go inside for a sneak peek at their first show...
The world domination has begun! Beyonce and Jay Z kicked off their highly anticipated On the Run II Tour in Cardiff, Wales last night and spoilers have been trickling down our timelines.
Mrs. Carter opened up the show slaying in a custom LaQuan Smith ensemble while standing beside her husband as the crowd went bananas when they first appeared. Hov rocked a white Givenchy suit.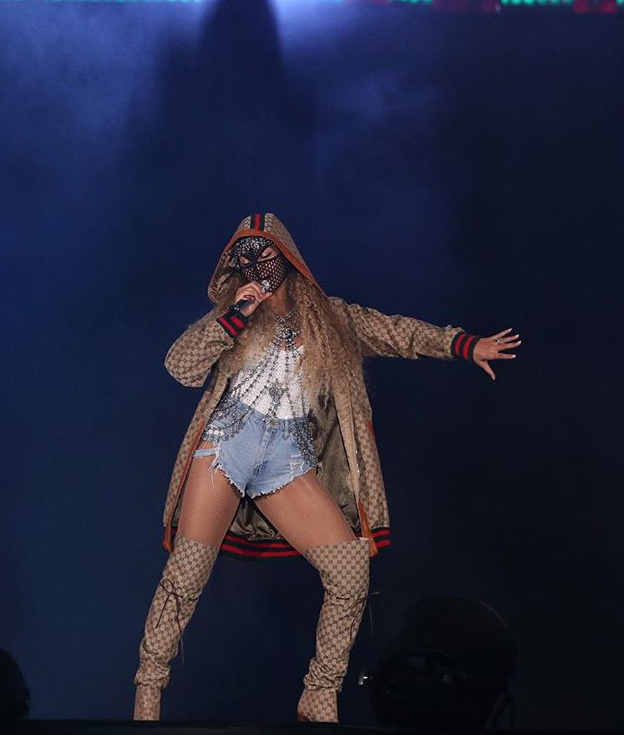 For a more gangsta look, Bey flossed in a custom Gucci x Dapper Dan jacket paired with a crystal black fishnet mask from Laroxx. Black designers for the win!
Love the outfits, however, the Carters' twins are all the talk today: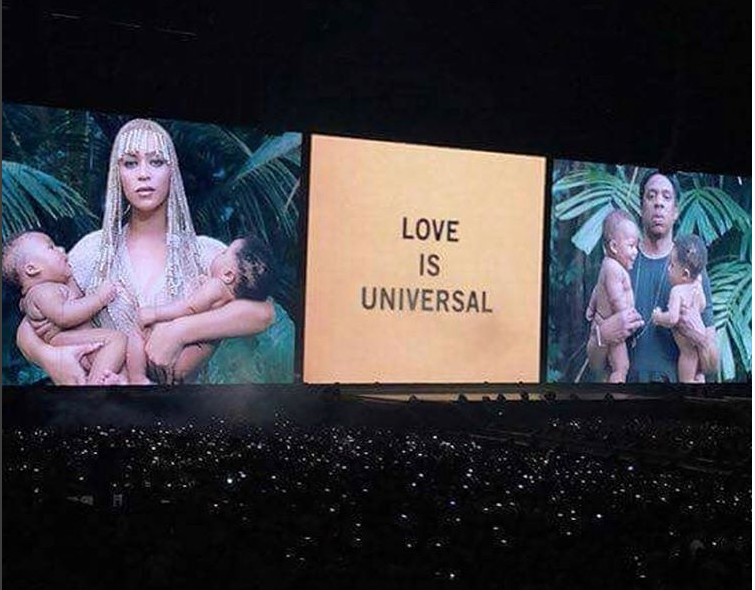 Everyone was going crazy on social media when flicks started popping up of Beyonce and Jay Z holding twin babies during their video intro. Flicks of the parents were displayed on the big screen with the slogan "Love Is Universal" in between them. Folks automatically assumed the twin babies in the video were their twins, Sir and Rumi Carter. FUN FACT: They twins will celebrate their first birthday June 13th. 
But, there's controversy about whether the babies in the video are their actual twins.
Buzzfeed reached out to a rep of Beyonce's and they claim the picture of the Carters holding the twins are NOT Sir and Rumi. They report when they asked Bey's rep if that was Sir & Rumi in the pictures, the rep resonded, "It's not."
However, don't fret. The Carters did reveal a REAL photo of the twins and here they are below: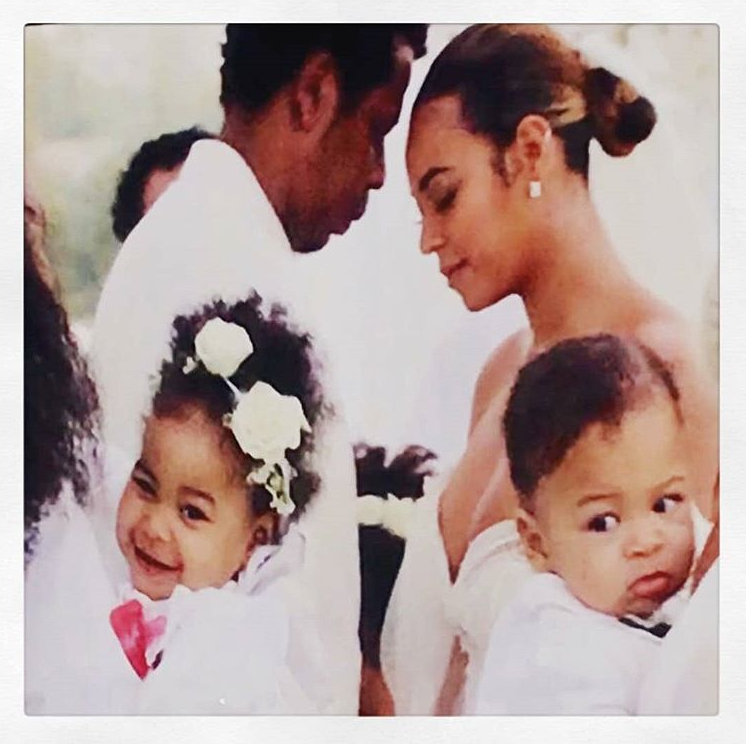 AndBeyonce's mother Tina Lawson confirmed this picture is a real picture of her grandbabies:
We learned Bey and Jay had a wedding renewal and thats where the picture of the twins all dressed up originated. Their daughter Blue Ivy was also in attendance. How did they get a whole wedding renewal ceremony past us?! Well, we know. Privacy.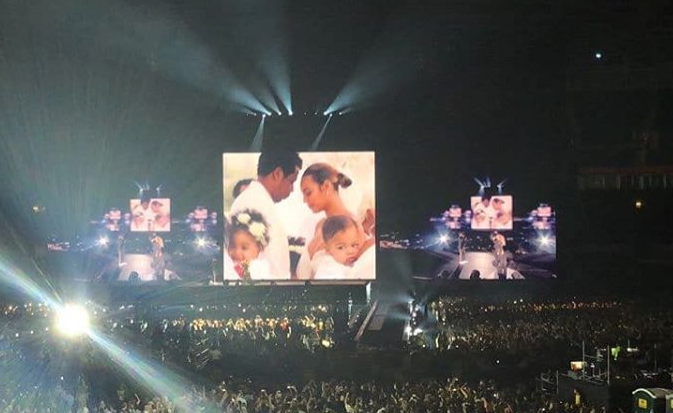 OMG Rumi looks EXACTLY like Blue when she was a baby! And Sir looked too handsome in his white suit.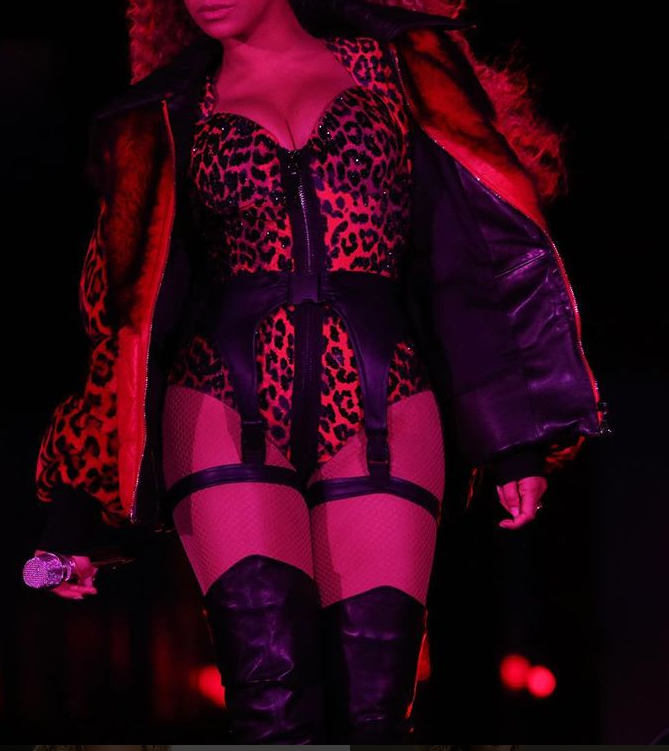 There are tons of videos and pictures from the first On The Run II show and we've rounded up a few. Peep the videos below, and be sure to swipe through our gallery of flicks from Beyonce's personal stash as well:
Beyoncé & JAY-Z:
On The Run II#OTRIIpic.twitter.com/cMvV5NWSco

— On The Run II (@OTRIITour) June 7, 2018
Real Love #OTRII#Cardiffpic.twitter.com/ZINKRa6YkK

— On The Run II (@OTRIITour) June 6, 2018
Shots of Beyoncé, Blue, Rumi, & Sir Carter from interludes at tonight's show.#OTRIIpic.twitter.com/3TL1JpuHpt

— On The Run II (@OTRIITour) June 6, 2018
Entrance: a billion dollars on an elevator #OTRIIpic.twitter.com/yvUA6VQH5M

— On The Run II (@OTRIITour) June 6, 2018
YES BEYONCÉ#OTRII#Cardiffpic.twitter.com/PpN9CC2G1K

— On The Run II (@OTRIITour) June 6, 2018
Beyoncé dancing the #Beychella intro choreography to Jay rapping 'Show Me What You Got,' and transitioning into 'Crazy In Love.' Wow!!#OTRII#Cardiffpic.twitter.com/8MUJTlty8W

— On The Run II (@OTRIITour) June 6, 2018
On The Run II is the first time a skycam has ever been used live in concert. Intuitive queen. #OTRIIpic.twitter.com/qFyMTQJ22o

— On The Run II (@OTRIITour) June 6, 2018
Next Stop? Bey & Jay will take the On The Run II Tour to Glasgow, Scotland on June 9th.
Photos: Raven B. Varona via Beyonce.com/Instagram