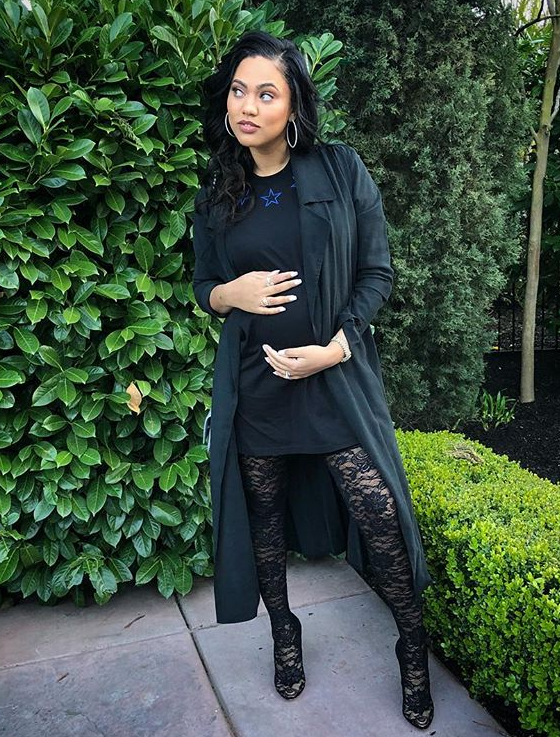 Ayesha Curry will be returning to television to host a new competition show on ABC that involves two of her favorite things: family and food. Get the deets on her new show, plus details about Meghan Markle's first royal engagement with Queen Elizabeth II inside....
When does Ayesha Curry ever take a break?
The pregnant wife of Steph Curry will be making a return to television with a brand new gig. The 29-year-old mom will host and executive produce ABC's new cooking-competition series "Family Food Fight," based on the Australian format of the same name.
The series will show 8 families from across the U.S. who will battle it out to determine which family is the country's TOP food fam, according to Variety. Not only will they be competing for the family food crown, they'll also be in the running for a $100,000 grand prize. Nice!
Ayesha and her belly hopped on Instagram to personally announce the show and what it entails:
The premiere date has yet to be set, but we'll keep you posted.
This isn't Ayesha's first time in front of the cameras. She co-hosted ABC's "The Great American Baking Show" before it was canceled due to sexuall allegations brought up against judge Johnny Iuzzini. She also hosted her own show, "Ayesha's Homemade" on the Food Network.
Congrats Ayesha!
In royal news...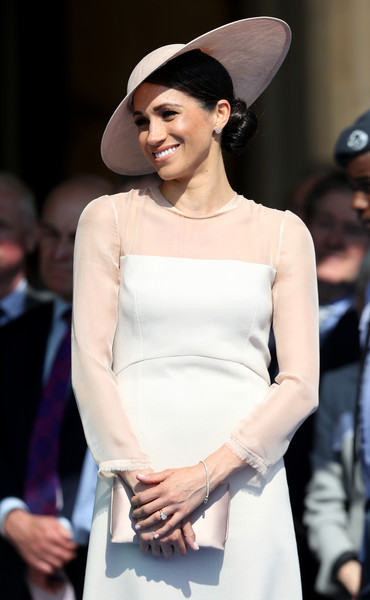 Meghan Markle has been on royal duty with her new hubby Prince Harry.
Now, she's gearing up for her first solo royal engagement...alongside Queen Elizabeth II!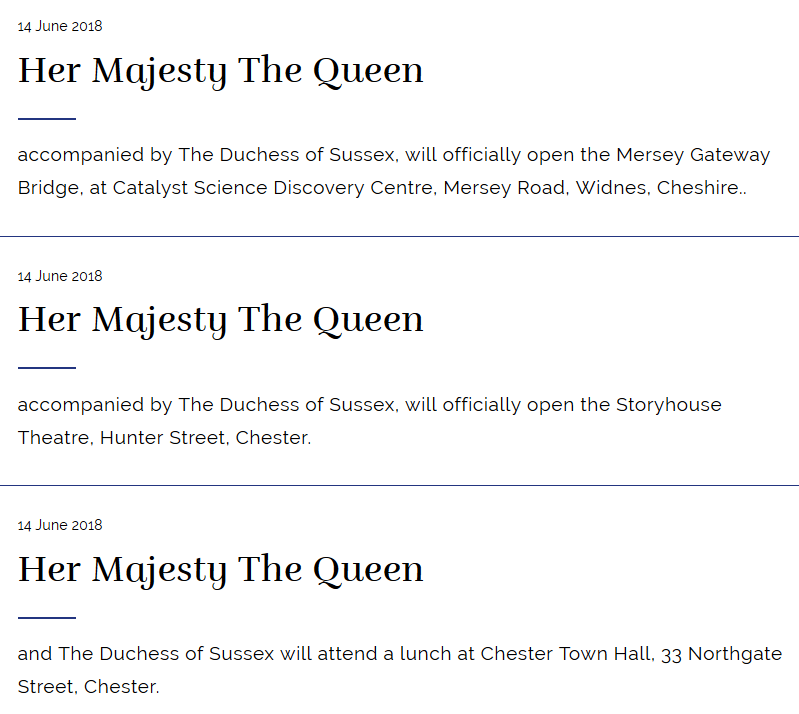 According to the royal family's website, the Duchess of Sussex will join the Queen on June 14th for several events, including officially opening the Mersey Gateway Bridge in Cheshire, opening the Storyhouse Theater in Chester and attending a lunch held at the Chester Town Hall.
Attending the Storyhouse Theater opening is right down Meghan's alley as she was an actress on the "Suits" series. Meghan and the Queen will commemorate the launch of the 1-year-old theater, which also serves as a library, cinema and community center. The Duchess of Sussex and the Queen will also get a chance to meet young performers during the visit.
Meghan's sister-in-law Kate Middleton also accompanied the Queen on royal engagements 9-months after she married Prince William. Meghan and Harry ties the knot last month.
The royal engagement news with the Queen comes after Meghan's first public engagement as a royal after marrying Prince Harry. She attended agarden party to celebrate her father-in-law Prince Charles. It was there first engagement together as a married couple.
Photos: Getty/Ayesha's IG