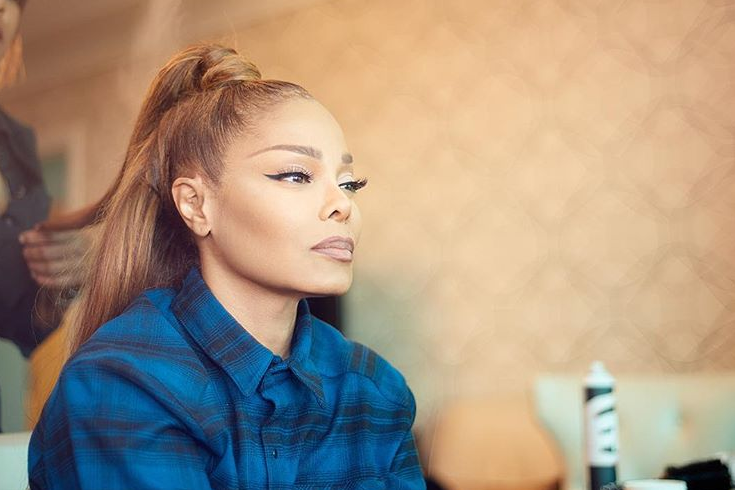 Additional details have leaked about Janet Jackson's call to police to check on her son Eissa Al Mana while he was in his father Wissam Al Mana's care. And you will not believe what started this ish. Deets inside...
We told you Janet Jackson called the police on her estranged husband Wissam Al Mana for a welfare check on their 17-month-old son Eissa Al Mana.  It all went down while the tot was with his father at the Nobu hotel in Mallbu, California over the weekend. And things are getting messy.
It was reported she called the police to check on her son after the nanny allegedly called her while locked in the bathroom because she was "terrified" of Wissam's alleged erratic behavior.
Now, more details are trickling in.
Apparently, this whole thing started over Wi-Fi and the Grammy Award winner ended up calling the cops TWICE over the weekend.
According to The Blast, the nanny called Janet - while holed up in a bathroom in tears - when the Qatari businessman wouldn't give her the password to the hotel's Wi-Fi. The nanny couldn't get service on her cellphone and Janet reportedly wanted communication. Apparently the nanny works for Janet and may have been trying to get Wissam in trouble, at least that's what The Blast's source is claiming.
Another source told PEOPLE the nanny was "unable to do her job and stay in communication during an instance when it was very necessary" and that's why Janet called the cops.
Not only that, we told you the Velvet Rope singer also believes drugs were involved. However, an official for the Los Angeles County Sheriff's office told The Blast there "was zero suspicion of drugs being used, and they were confused as to why Jackson made the allegation."
And get this...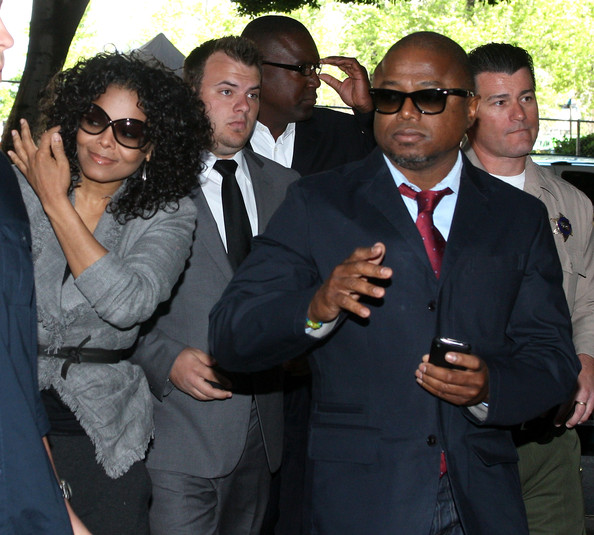 Apparently, Janet's brother Randy Jackson is the one behind all of the drama.  He's reportedly trying to give Janet an edge in court since she and Wissam are currently involved in a custody battle.
TMZ reports:
Stories initially surfaced that the nanny became frightened by Wissam's "aggressive behavior." The way the initial story went ... she was "terrified by his behavior and locked herself in a bathroom so she could contact Janet." That story did not come from Janet ... it came directly from her brother, Randy.

Sources connected to the former couple say Randy is fanning the flames of conflict to help Janet gain an edge in her custody case. They say her call had nothing to do with a terrified nanny. It was all about cell phone service, although she did drop a reference to drug use.
Doesn't look like this ish is going to end until they come up with a custody agreement. And it seems Janet may have a tough time convincing a judge to let her keep her son in the U.S. since he was born in London.
 Janet's London custody case is contentious ... not because either parent thinks the other is unfit. Our sources say Janet's having trouble because she wants 1-year-old Eissa in the U.S. with her. Problem is ... Janet chose to move to London to be with Wissam and that's where Eissa was born. It was her decision to move back to the U.S. after they broke up, and that may be giving Wissam the edge.
Somebody come get Randy! It's enough going on without him stirring the pot.
Photos: Getty/Splash/Janet's IG