LeBron James, Jordan Clarkson and Kevin Durant are battling it out on the court during the NBA Finals tonight, so why not peep their BOMB new drool-worthy houses? More inside....
LeBron James is KING. So, his house should reflect that. Right?
It's not like the NBA superstar was living in a shack or anything to begin with. Last year, King James copped a 15,856 square foot home in the Brentwood area of L.A. for a cool $23 million. It already came with some pretty cool features like air purifying technology, an onyx bar, a cigar room, a wine cellar and a theater room.
However, that simply was not enough for King James and his family.
Now, Bron Bron is renovating his pad with EXTRA features catered to his liking. According to TMZ, the Cleveland Cavaliers baller is adding a basketball court, an INDOOR wine tap and a pizza oven. Pizza and wine, please! He'a also said to be making upgrades to the theater and pool.
Now, Bron and his fam will have to choose between two Brentwood mansions when he's on the west coast during offseason. Nice!
You can see more renovation flicks here.
Another Cavs baller with some new house digs...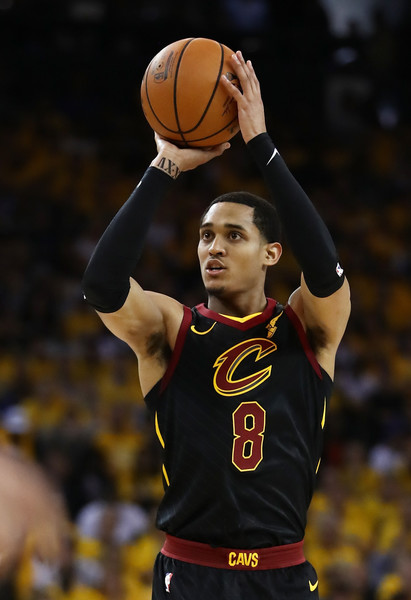 Cavs player Jordan Clarkson, who was once rumored to be dating Kendall Jenner, was recently traded to Cleveland, but he's still a Laker at heart. The 25-year-old player reportedly just copped a five-bedroom, eight-bathroom pad in Woodland Hills complete with a chef's kitchen, wine closet, home theater, saltwater pool and spa and a BBQ center.
We know what he'll be doing this offseason! Check out the flicks of his insane mansion here.
Speaking of ballers and mansions...
Golden State Warriors player is bringing some competition on and off the court. The off court competition is in the form of his BOMB new oceanfront Malibu home.
A year after being traded to the Warriors, the reigning NBA Finals MVP has found his west coast home. And it set him back a cool $12 million dollars. But, it looks to be wort it.
The NBA baller will be enjoying the fruits of his labor, which is a four-bedroom, six-bathroom dream home with a KILLER view. The 5,136 square foot home features a private guest suite, a wine wall, a media room, a message/exercise loft, a library, vaulted ceilings, marble countertops, and walls of disappearing glass that overlook the ocean.
The views alone are enough to make anyone want to hand over their life's savings to live there.
Peep through his gorgeous new bachelor pad below: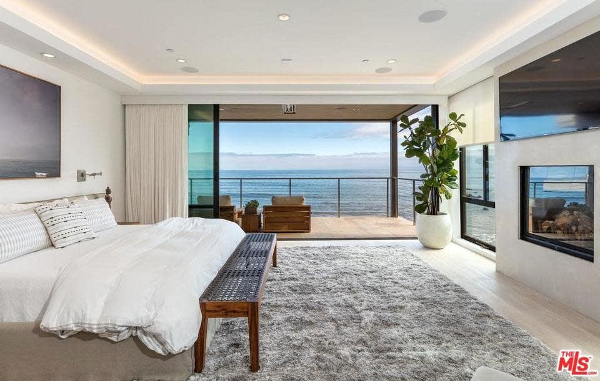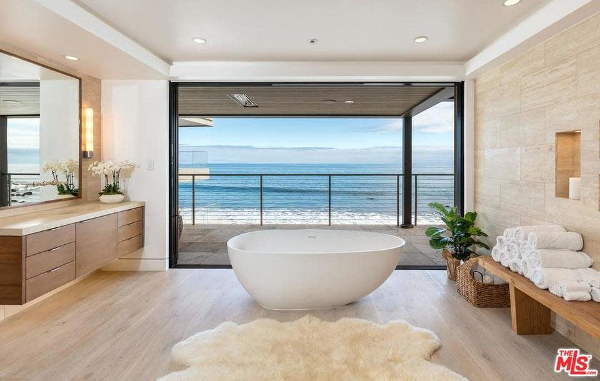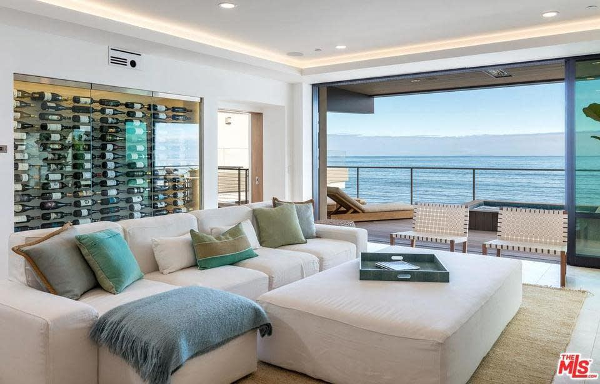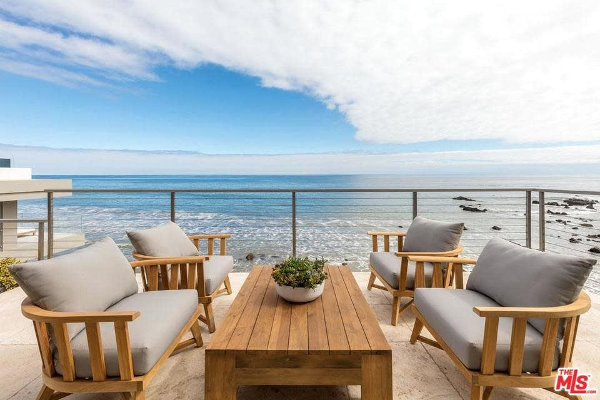 The front doesn't do the home ANY justice. And we're in love.
So, the Cavaliers just fell 0-2 after Game 2 of the NBA Finals.  Can they they still pull it out?!
Photos: Getty/TMZ Sports/MLS.com