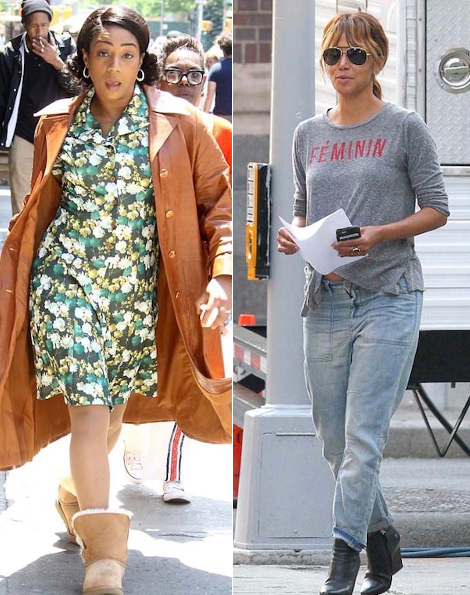 Tiffany Haddish and Halle Berry are currently filming on the sets of their new projects The Kitchen and John Wick: Chapter 3, respectively. See their on set flicks, plus get the latest about Halle's love life inside....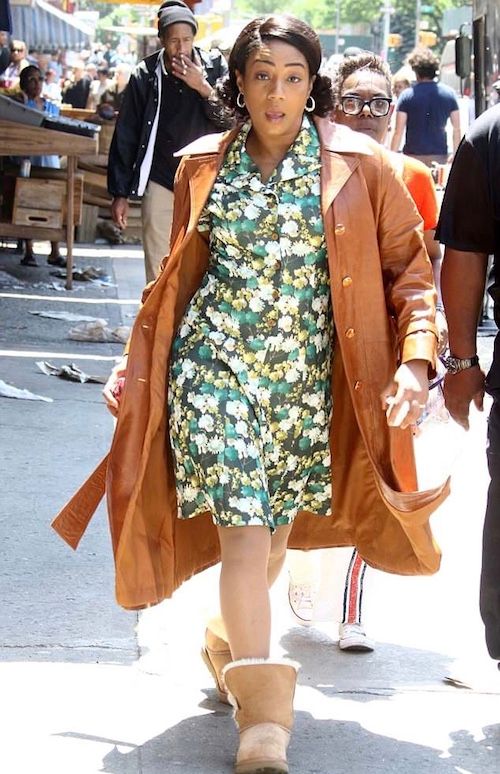 "She Ready!"
Tiffany Haddish is hella busy these days coming off a successful year in Hollywood. She's starring in a slew of upcoming movies and TV projects.
In between filming scenes for The Kitchen in NYC, the "Last Black Unicorn" had some fun making faces at photogs as she walked off set in her character's attire. It looks like she was perfecting her runway walk...in Uggs Ha.
The Girls Trip actress joins forces with fellow comedienne Melissa McCartney for the gritty drama.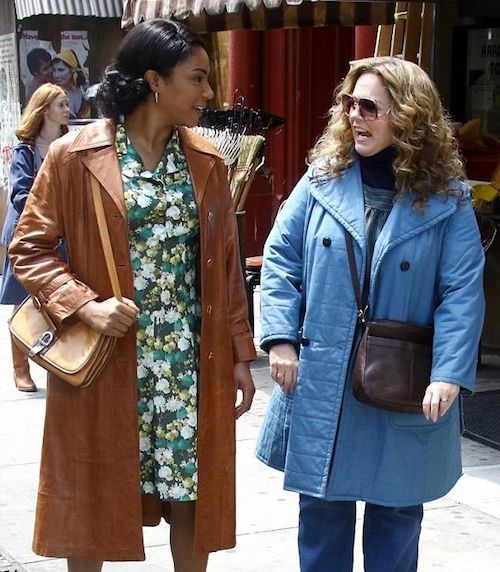 The Kitchen is based in Hell's Kitchen, NYC in the 1970s. Tiffany and Melissa play the wives of mob leaders who get locked up after the FBI does a sweep. After their husbands are hauled off to jail, they take over their husbands' criminal empire and end up running the illicit business more vicious than them. Oop!
Women can appreciate the film on a deeper level as it's directed by a female filmmaker, Andrea Berloff (Straight Outta Compton), and it's being led by three females, including Elizabeth Moss. Woot! #GirlPower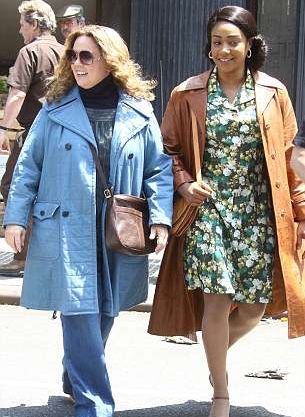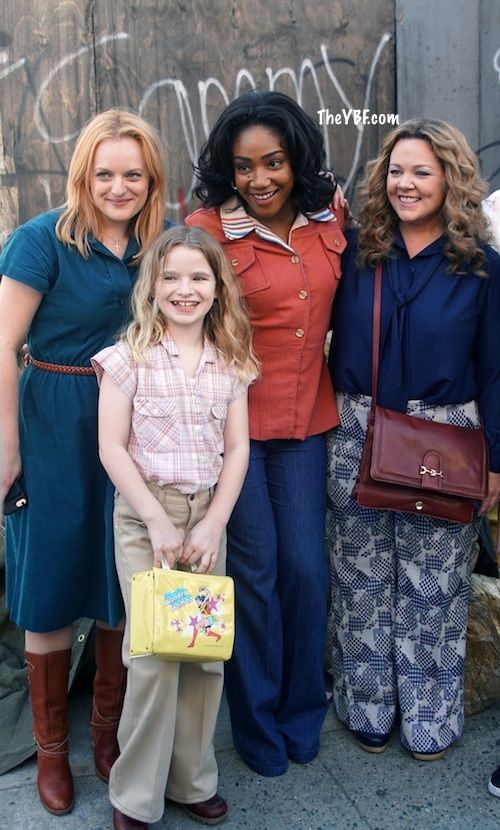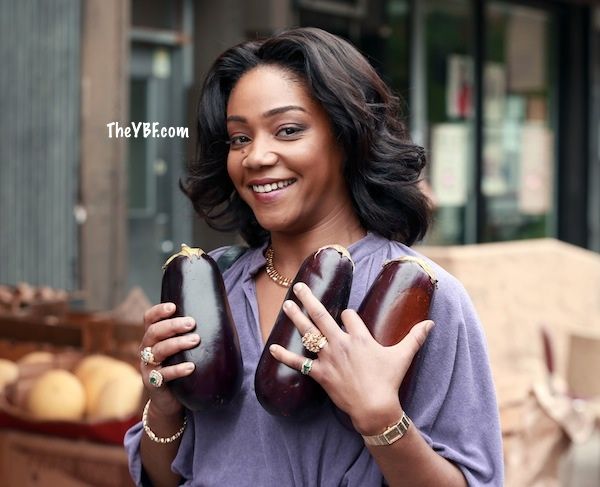 Also, rapper/actor Common is also starring in the film where he'll play FBI agent Gary Silvers.
The Kitchen hits theaters September 20, 2019.
Another YBF chick on set...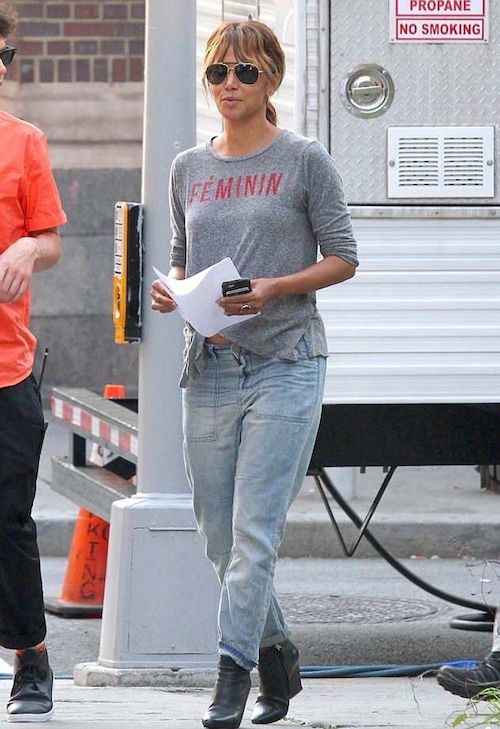 Halle Berry is back to work! The 51-year-old actress was spotted taking a break from filming John Wick: Chapter 3 in Brooklyn recently.
There were rumors that Halle and her John Wick 3 co-star Keanu Reeves were possibly dating after flicks of them looking cozy on set popped up online. And then the Instagram post below only fueled the rumors more: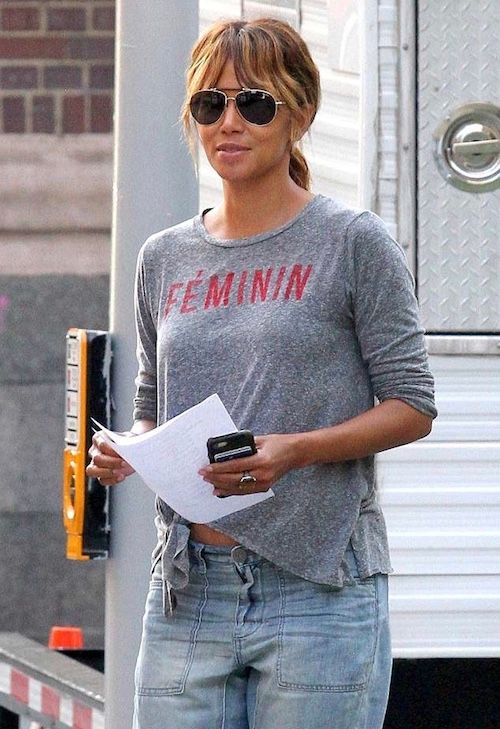 Well, the rumors aren't true. They are NOT dating. Just working. Gossip Cop says a source close to Halle confirms they aren't dating, just working on a movie together.
The site reports:
Also, production on the John Wick sequel only began a few weeks ago, and the actress has yet to shoot the majority of her scenes. In fact, it appears Berry has only spent one day on the set of the movie so far. The actress was first photographed on the New York City set of the film last Wednesday. Berry was then seen jetting out of town on Thursday. She and Reeves haven't even had time to strike up a romance.
And here's the proof...
The Oscar winner was spotted hopping on a flight out of JFK the day after she shot her scenes.
John Wick: Chapter 3 hits theaters May 17, 2019.
Photos: Backgrid/MEGA