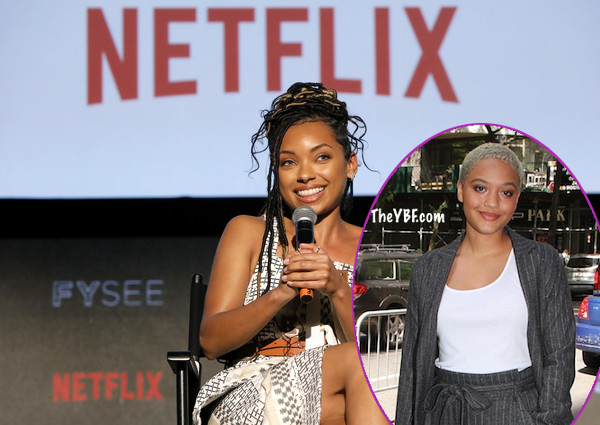 Logan Browning and Kiersey Clemons are out in these streets on the promo trail for their respective projects. See flicks of the YBF ladies inside...
Logan Browning has been making waves as the lead star of Netflix's "Dear White People" series which just released its 2nd season. And when she's not filming witty scenes for the show, she's hitting up events for press.
The 28-year-old sat on a panel at Netfix's FYSEE's Comediennes in Conversation held at Raleigh Studios in LA. The YBF starlet joined a group of Netflix stars, including Gillian Jacobs, June Diane Raphael and Justina Machado, and panel moderator Jessica Radloff to chat about the ins and outs of their respective comedies.
Not to tell too much about the new series, in the first episode Logan's character Sam stays up for days clapping back at Twitter trolls. In an interview with Harper's Bazaar, Logan was asked if she felt Sam and other black women in general feel the need to suppress their pain in today's black feminist movement. Here's what she said:
"I think black women feel an obligatory pressure to be stronger than everybody else, not necessarily to suppress the pain. We have historically been the caretakers for everybody, and it's really #TimesUp on that. It's a huge part of who we are, but I think that in Season 2 especially, you get to see most of the black female characters have a moment where they're unsure. I think that's brilliant to show the flaws in black women. It's important to show that we're human. We're strong, we're beautiful, and we're goddesses; but we deserve a moment to breathe too. We deserve a moment to express that pain, the pain that I don't think people want to acknowledge that we have."
All facts.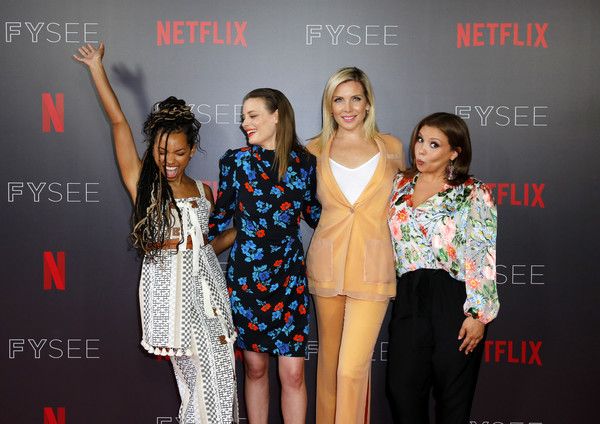 Possible spoiler ahead...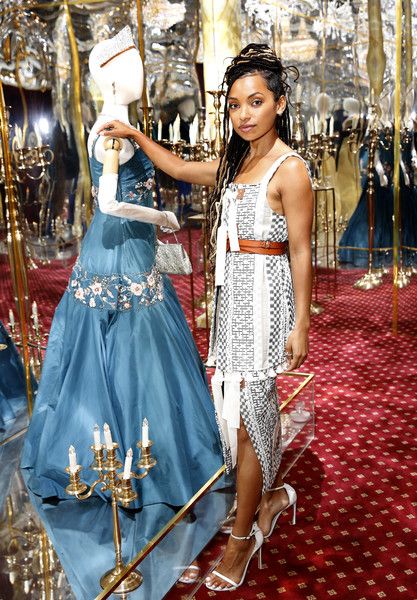 The former "Hit The Floor" actress also opened up about the sisterhood she shares with her circle of friends and how they were there for her when he dad passed away in real life.
"I lost my father a couple of years ago, right before I turned 25 and I had big plans for my birthday. My girlfriends from Georgia were coming to LA right after my birthday because we were going to Vegas for one of their bachelorette parties. I remember being so stressed about the fact that I had this big birthday bash coming up. I called my mom and asked her what I was supposed to do. She said, 'Your dad would want you to enjoy your life and accept the love.' So that's really what I leaned into"

"The day my dad died, my girlfriends came over with coffee, wine, food and said, 'Whatever you want to do, that's what we're going to do.' They did this without my asking, too, because I'm such an independent person. I don't like anybody in my way. I felt so much love. I felt supported, like I didn't have to do it all on my own. So, I [struggled with] the episode, but I embraced it and the women in Sam's life, even Coco, who she's constantly at odds with but respects and loves. That's black female sisterhood."
Aww! This is why black female sisterhood is so important.
MTV News sat down with "Dear White People" creator Justin Simien recently where he explained how he changed up his approach to bring something fresh this season:
I just really wanted to outdo ourselves. I felt like the reception for Season 1 was so great, and it would have been really easy for us to rest on our laurels and churn out the same thing. But I get bored easily. I think I have ADD or something. Also, I felt like there was a sense of urgency to all these conversations that was unique to the time we were making the show. I just wanted to kick it up a notch on every level, from the title cards to the makeup to the kinds of stories we were telling. And also because we introduced everybody in Season 1 it gave us the opportunity to dive deeper into them.

With several characters, like Lionel and Reggie, they had these moments last season that in most shows would have been the end of it. When a character comes out, they usually are suddenly fine. They're gay and excited and have a boyfriend. And if someone undergoes the kind of trauma that Reggie experiences in Season 1, they just kind of bounce back. But the truth of it is that you don't just move on. These are the beginnings of a complicated, messy journey that the two of them have to continue.
You can read the rest of his interview (with tons of spoilers) here.
Speaking of characters named Sam...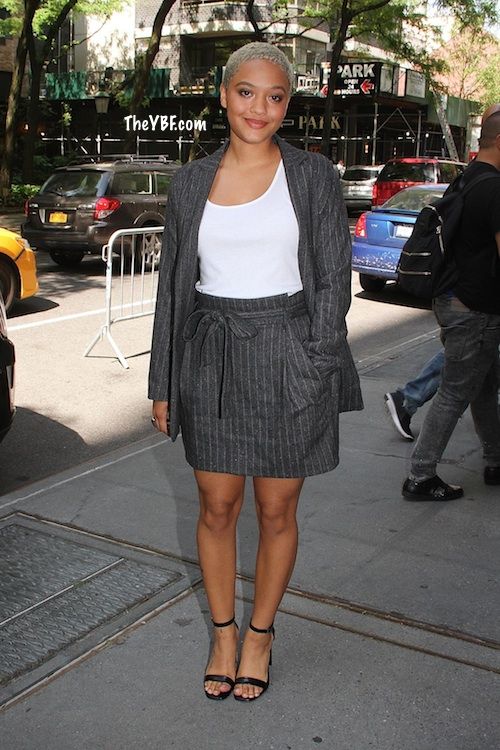 Kiersey Clemons is gearing up to star in a new family drama titled Hearts Beat Loud. She'll play a high school senior named Sam who reluctantly starts a band with her dad (played by Nick Offerman) the summer before she leaves for college. The 24-year-old has been making her rounds in NYC on the promo trail.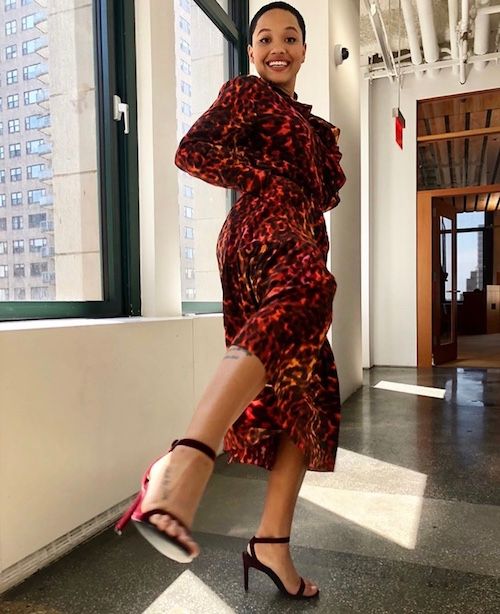 Werk!
Peep the trailer below:
Hearts Beat Loud hits theaters next Friday, June 8th.
Photos: Backgrid/Getty/Kiersey's IG