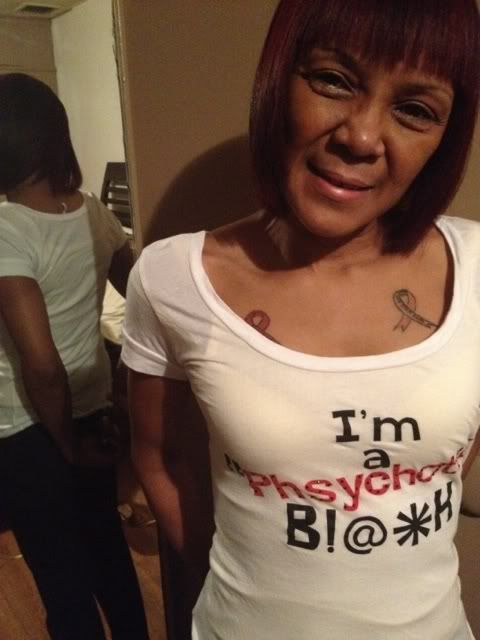 "Love & Hip Hop" star Nancy "Mama Jones" isn't known for holding her tongue but she REALLY went all the way in on Twitter earlier with a raunchy set of tweets aimed at co-stars Yandy and Olivia that are barely printable.....BUT we have them for you inside!
On this week's "Love & Hip Hop" episode, Olivia made fun of Nancy's husky voice, which you would think is pretty innocent right? WRONG!
Nancy went off. She took to her Twitter account and lived up to her mantra, "I'm a Psychotic B*tch!" calling both Yandy and Olivia a series of dirty names and alluding to Olivia being passed around G Unit!
Here are her tweets (which have been deleted):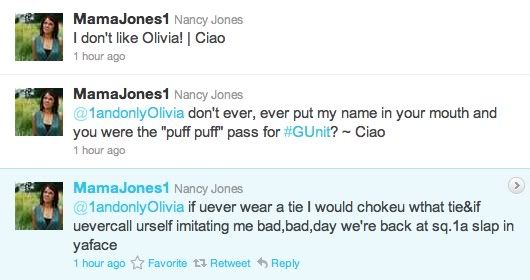 But it didn't stop there......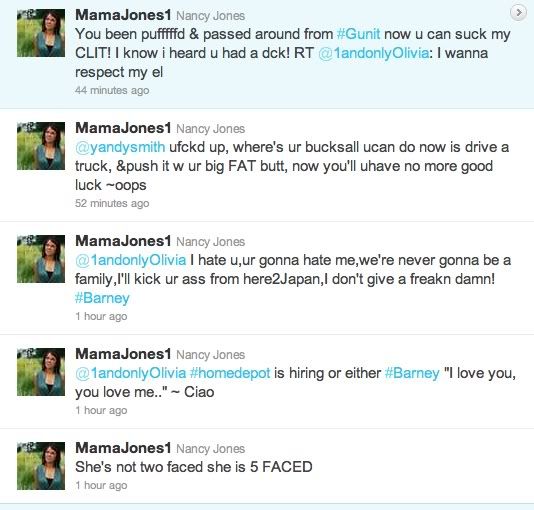 Whoa.
Olivia got wind of the tweets and said,

For her part, Yandy has not responded.  And she shouldn't. 
I know Nancy is disrespectful but I couldn't see seriously arguing with a woman her age.  Hot ass mess.