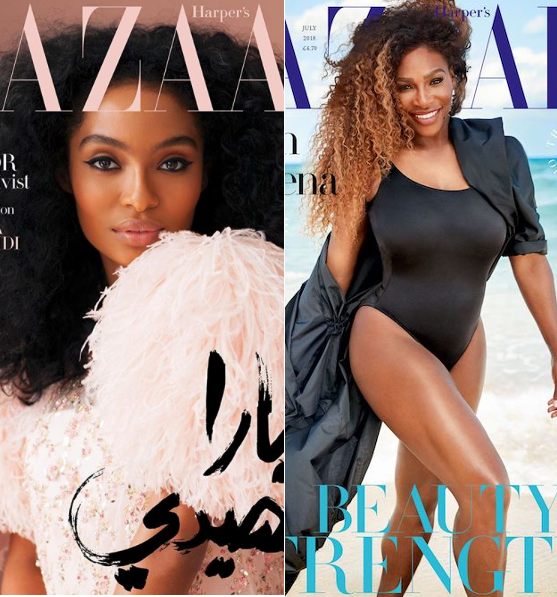 Yara Shahidi and Serena Williams grace the covers of Harper's Bazaar Arabia & UK, respectively. And did you expect anything less than flawlessness? We didn't. Peep their covers and more inside...
Yara Shahidi does it again!
The "Grown-ish" star STUNS on TWO covers of Harper's Bazaar Arabia June 2018 issue and we can barely stand it!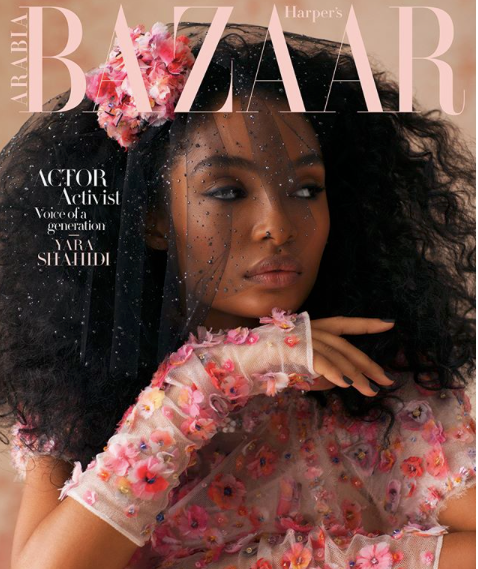 Snapping it up in a powder pink feathery Chanel number on one cover cover, the 18-year-old actress/activist is breathtakingly gorgeous in other pieces from the French fashion house's Spring/Summer 2018 collection.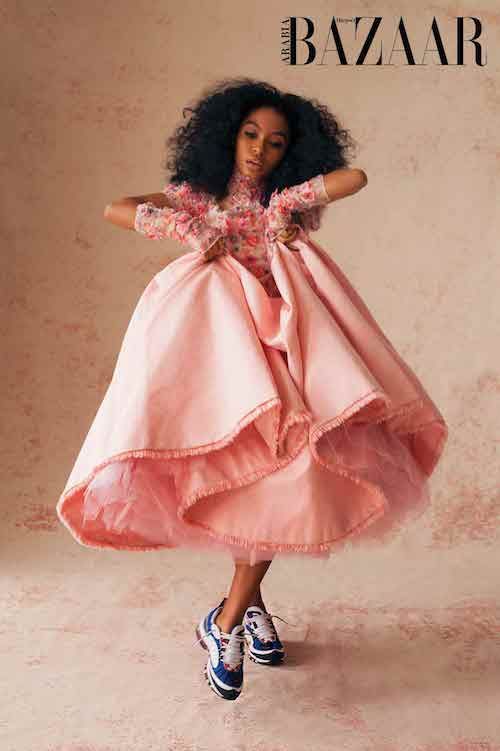 And she did it wearing Nike sneakers!
But, we all know Yara is much more than just a pretty face. Her intelligence is also A1 and she continues to WOW us every time she speaks on any social or racial injustices.
In the cover story, the super woke millennial credits her multicultural background (her mom Keri Shahidi is black and her dad Afshin Shahidi is Iranian) for creating a sense of wanting to love everyone no matter who they are or where they're from.
"Being multicultural, you can't help but be interested and connected to the world around you," she says. "My family is from all over the world, so how can you not care for people around the world too?"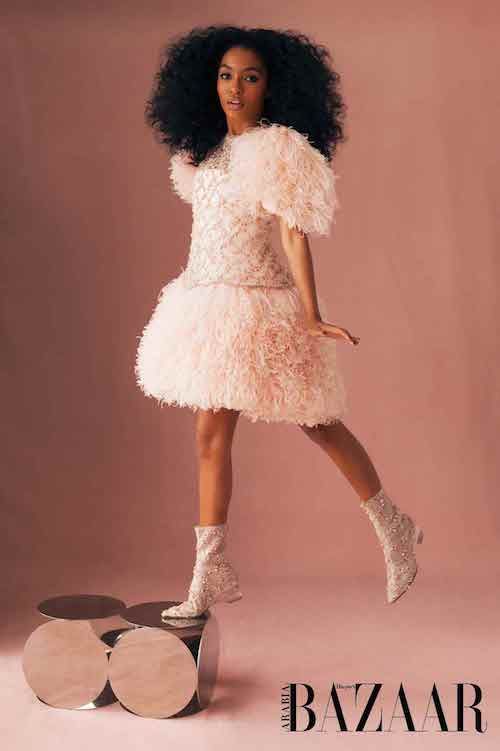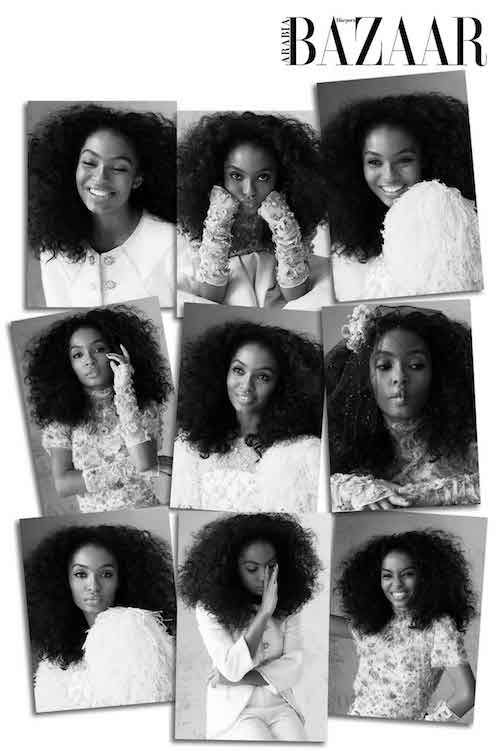 Since she was born, she has had influential people around her. Her cousin, Anousheh Ansari, is the first Iranian-American astronaut and the first female private space explorer.
"My Iranian relatives have reaffirmed the idea that the sky is the limit – but in fact, my cousin proved that the sky isn't even the limit because she went to space!"
Nice! Who knew?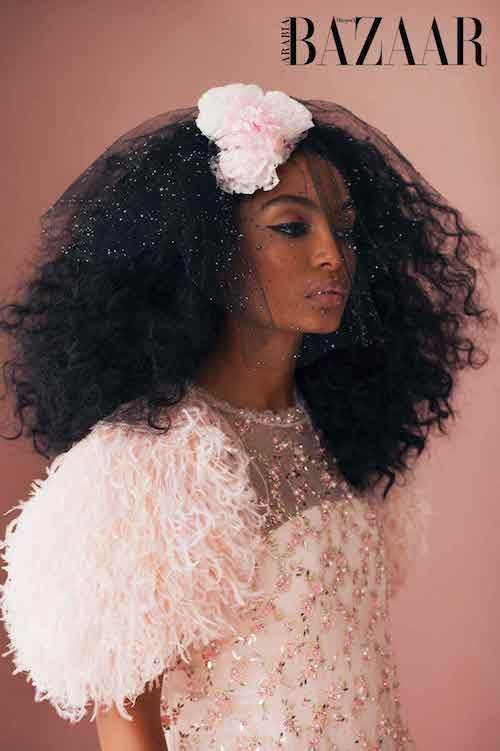 Thanks to her parents, they provided an environment for Yara that happily mixes both cultures. And while the two cultures may seem extremely different, the 18-year-old says they're actually more alike than different.
"I hit the cultural jackpot in terms of food, but what's fascinating is that as different as both sides may seem, they're really similar. How we operate, our moral code, who we are in general, being close to family, respect... It's really universal in a way that blurs both sides."

"No, I don't see much of a 'this is my black side and this is my Iranian side', because I come from a family of socially-engaged humans, and it's hard to identify because of how similar both sides are."
Sweet!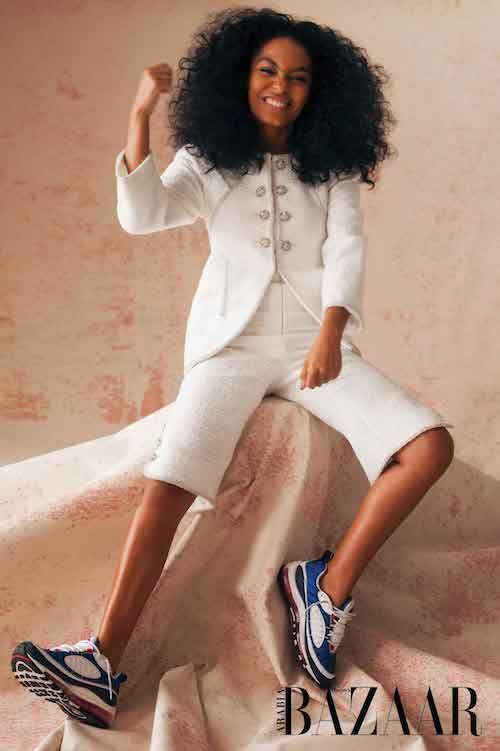 And she's not afraid to wave her feminism flag high:
"I do classify myself as a feminist, but in that same conversation we realize that women's liberation looks different in different women. So it's about being inclusive. It's not saying 'this is what a liberated woman looks like,' it's about a conversation that each woman chooses for themselves.
The article states Yara will be heading to Harvard University this fall. It's unclear how she'll continue filming "Grown-ish" and be an Ivy League student, but we know she'll make it work.
"Education is crucial because I understand the privilege I've had in how particular education has been to me. My realm of possibility seems so much larger."
So wise.
You can read her full interview here.
On another cover...
All hail the tennis queen! Serena Williams is kicking off Summer 2018 with TWO covers on Harper's Bazaar UK! And she's killing it in a black Karmali leotard and a black Marina Rinaldi parka. Come through thigh action!
On the subscribers' edition cover, the new mom is all smiles on the beach in a red, black and white Dior suit.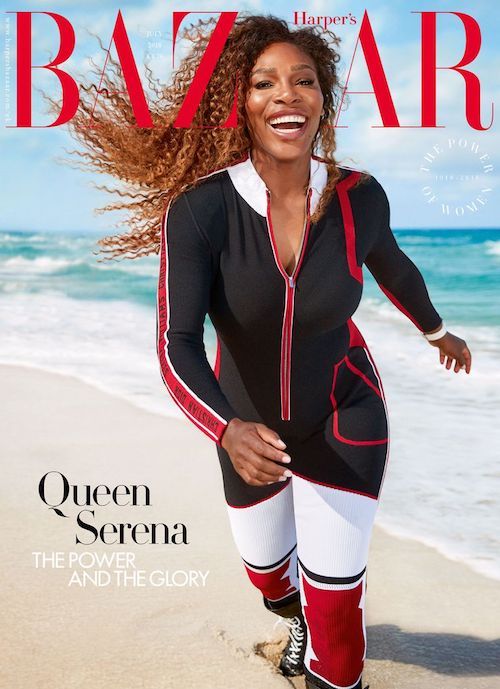 Speaking of suits...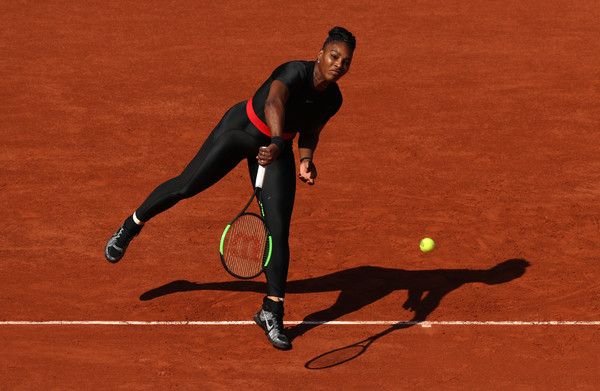 Rena rocked a black Nike catsuit for her first match at the French Open. And guess what? Chick won her first post-pregnancy tennis game since giving birth to her daughter Alexis Olympia Ohanian Jr.!
She beat Czech tennis player Kristyna Pliskova 7-6 (7-4), 6-4 to advance to the first round of the French Open on Tuesday (May 29th). While she looked great, she said the catsuit made her FEEL like a superhero. A superhero from Wakanda to be exact.
"I feel like a warrior in it, like a warrior princess kind of, (a) queen from Wakanda," Serena told reporters after her win. "I'm always living in a fantasy world. I always wanted to be a superhero, and it's kind of my way of being a superhero—I feel like a superhero when I wear it."
After her match she took to her Instagram to offer up some motivational words for other new moms who are trying to snapback after pregnancy.
Serena almost lost her life after giving birth due to life threatening post-pregnancy complications, but she's BACK. 
Not only is Serena killing solo, she and her sister Venus Williams are also taking names on the tennis court: 
Congrats ladies!
In news outside of tennis...
The tennis superstar just announced her brand new clothing line dubbed, Serena. YAS! Keep showing US we can do ANYTHING we put our minds to sis!
Photos: Harper's Bazaar Arabia/UK/Getty