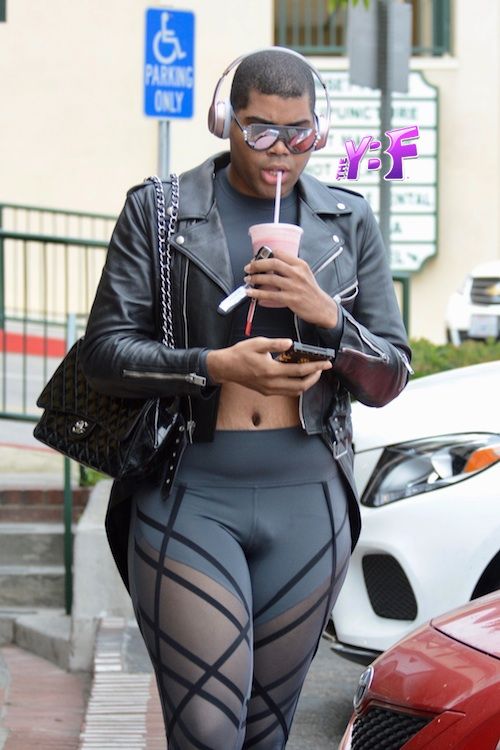 EJ Johnson lives in the lap of luxury and march to the beat to his own drum. During a recent outing, he left little to the imagination in the D-department. Find out what we mean inside...
Since having weight loss surgery and dropping over 100lbs, EJ Johnson hasn't been scared to let it all hang out. He's a lover of all things black, tight and skimpy. For his latest outing, he followed two of of his three fave wardrobe elements.
Magic Johnson's son, who has been busy hosting on MTV shows as of late, stepped out in LA in black skintight leggings with sheer panels, a black crop top, a black leather jacket, and, of course, a black designer bag. Chanel to be exact.
Photogs snapped the "Rich Kids of Beverly Hills" star enjoying a smoothie while looking down at his phone as he made his way down the LA streets. And we know y'all see what we SEE.
EJ is about to start his own trend. Forget the gray sweatpants.
After running his errands, he enjoyed some down time at the spa for a facial:
Must be nice.
Photos: Backgrid/EJ's IG