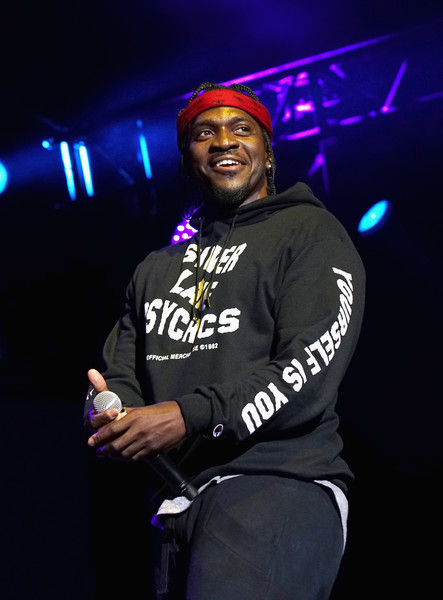 After dropping his 2nd diss aimed at Drake, Pusha "Tea" says there's more more where that came from. He also explains some of the shots he aimed at Drizzy in "The Story Adidon." Get those deets, plus what the blackface photographer said about the photoshoot inside...
Social media is still abuzz after Pusha T unleashed his to response to Drake's response/diss track "Duppy Freestyle." Pusha "Tea" went ALL the way there on the track, dissing Drizzy, his moms, his pops AND his alleged son, Adonis. Hours after he released "The Story of Adidon," the VA rapper called into Power 105's "The Breakfast Club" to dish on the lethal diss. And he doesn't feel bad about it.
"I definitely didn't go to far with anything." Pusha said about the track.
For starters, Pusha said "all bets are off and everything is on the table" since Drake decided to bring up his fiancee on his track.
"All bets are off because of that," he told The Breakfast Club. "That alone causes all bets to be off. Everything else is fair game."
Pusha is moving real calculated in this rap beef. He said when he found the picture of Drake in blackface he was confused as to why Drizzy would even agree to do a photoshoot like that.
"What makes you take a picture like that? What's the problem?," he asked.
And what about the lyrics about the Young Money rapper's alleged son? Well, Pusha said Drake was planning on announcing his alleged son (that he supposedly shares with a stripper named Sophie) with the announcement of his new Adidas clothing line.
"His new line on Adidas is called Adidon, which is named after Adonis, his son," he explained. "So we couldn't know about your child until you started selling sweatsuits and sneakers? We couldn't know until he started selling the sweatsuits."

 
Pusha said he isn't afraid of Drake's comeback because he doesn't have any skeletons in his closet.
Then, the G.O.O.D. rapper dissed all deadbeat dads:
"I don't even hang with my friends who have child support issues. I'm big on kids. I don't hang with my friends who have child support issues. You can't hang with me, you can't ball with me. You can't do that."
Bloop!
Pusha did say the one regret he has about "Infrared" (his first Drake diss) is dragging Quentin Miller back into the beef. Take a listen to the interview below:
After posting Drizzy in blackface on his Instagram, IG decided to snatch it down after it was reported:
Sounds like Drake's camp is working behind the scenes.
King Push revealed the name of the photographer who shot the Young Money rapper in blackface for a photoshoot: 
Now, photographer David Leyes is defending the picture. In the comments section on his Instagram page, David said he simply captured the rapper's idea and he's proud about it. Check it: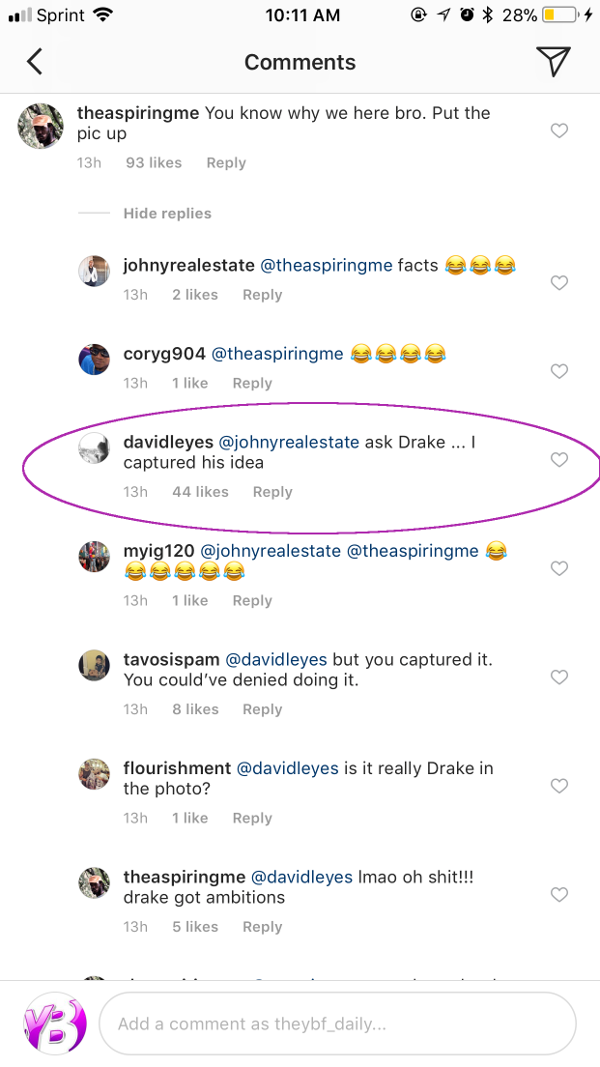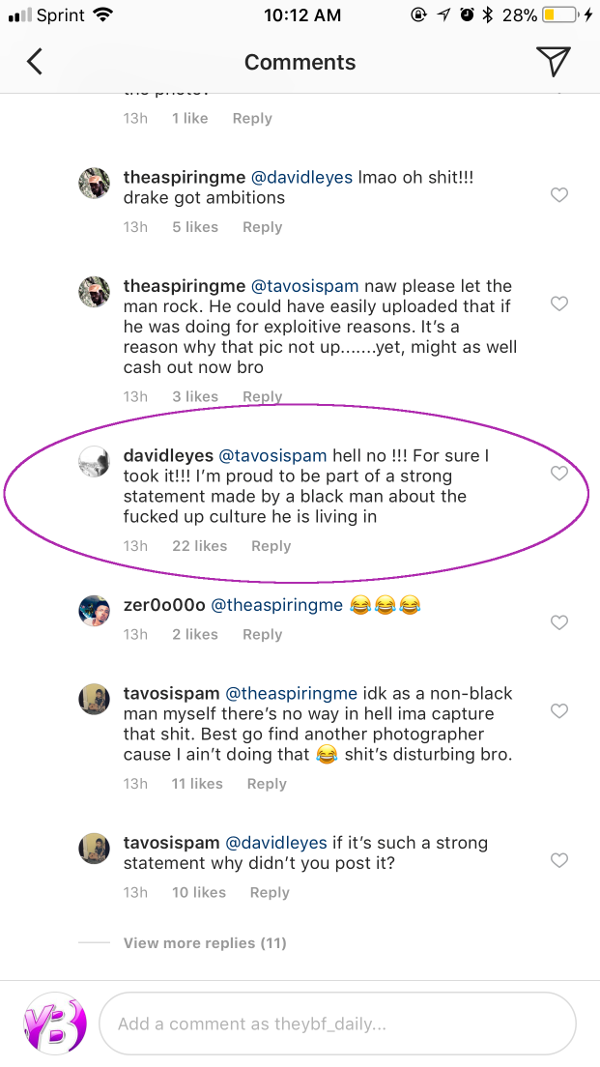 Interesting.
According to Hip Hop N More, the photoshoot was shot in 2008 before Drizzy started poppin'. In the shoot, the OVO rapper is seen wearing a "Jim Crow Couture" hoodie from the Toronto-based brand Too Black Guys' 2008 lookbook.
The ball is in Drake's court now. We'll just hold on to these tea mugs until he make a move.
Photos: Getty