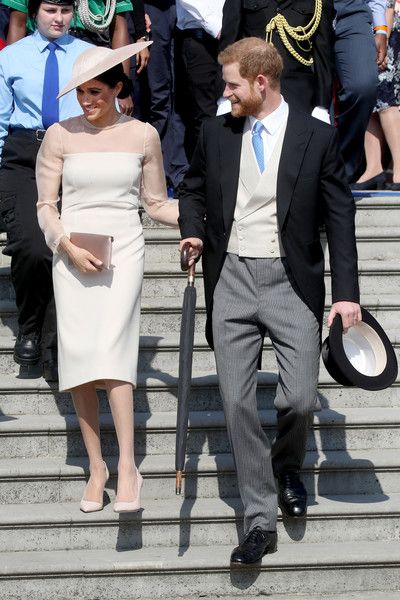 Meghan Markle and Prince Harry will reportedly enjoy their honeymoon in Canadian paradise. Get the inside scoop on their honeymoon, plus flicks of Meghan looking like the perfect royal inside...
Meghan Markle and Prince Harry captured the world's attention when they said their "I Dos" during the wedding of the century. Now, details about their upcoming honeymoon festivities are trickling in.
The Duke and Duchess of Sussex haven't gone on their honeymoon just yet since they have official royal business to handle before they let their hair down for a romantic honeymoon to celebrate their royal nuptials.
According to reports, Meghan and Harry will celebrate their union in Alberta, Canada at The Fairmont Jasper Park Lodge. The royal couple will enjoy all types of grown up activities inside their 6,000 sq. ft. Outlook Cabin, which is dubbed "The Royal Retreat," of course. And it'll cost almost $7,000 a night. TMZ reports the royal couple will honeymoon at this location that has a "rich history of royal guests."
The site reports:
King George VI and Queen Elizabeth The Queen Mother stayed there in 1939, and the current Queen and Prince Philip hit it up in June 2005. Celebs like Anthony Hopkins, John Travolta and Bill Gates vacation there ... and it's where the 1954 Marilyn Monroe/Robert Mitchum film "River of No Return" was shot.

Our sources say the resort ordered some gear and goodies it doesn't normally keep on hand for Meghan and Harry.
It's reported security will be extra tight if/when Meghan and Harry arrive.
We won't know for sure where the Duke and Duchess of Sussex will celebrate their honeymoon, especially since their honeymoon destination has changed several times.
UPDATE: The resort issued a statement saying the Royal Couple has not booked a stay with them in the near future (yet).
...Angela Moore, regional director of public relations for Fairmont Hotels and Resorts, said in a statement on Monday that Harry and Meghan haven't reserved the posh spot.

"Though Fairmont Jasper Park Lodge has a longstanding history of serving as a royal retreat, we can confirm that the couple is not currently booked for a stay," the statement reads.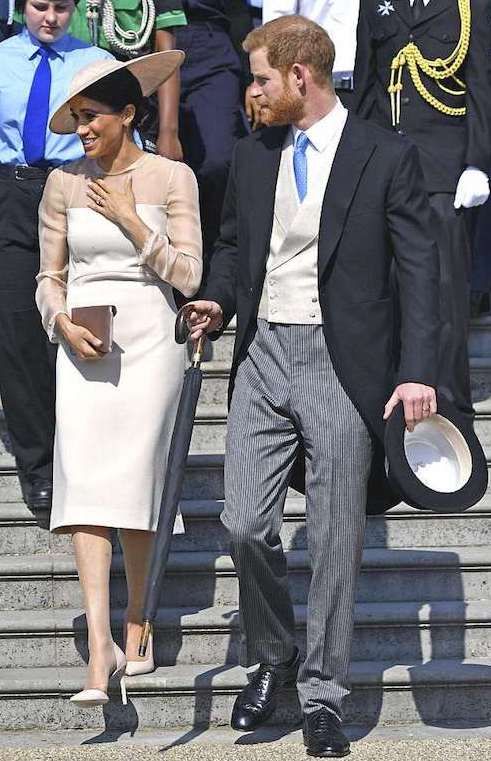 The royals couldn't immediately go on their honeymoon since they had to travel for their first engagement as a married couple in the week after the wedding. They were in attendance for a garden party for Harry's father Prince Charles' 70th birthday.
The former "Suits" actress followed protocol for the event, proving she has mastered royal protocol. Meghan wore a pair of nude tights paired with a pink GOAT dress (that sold out overnight after she wore it) for her first post-royal wedding event. The #MeghanEffect is real.
For all royal events, Queen Elizabeth II wants all her family members and guests to wear tights.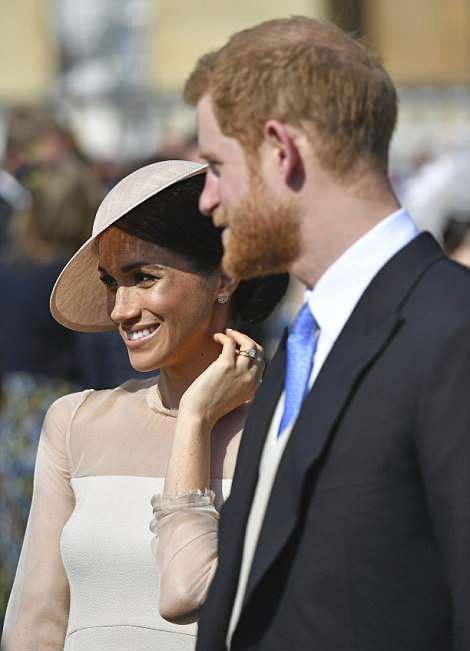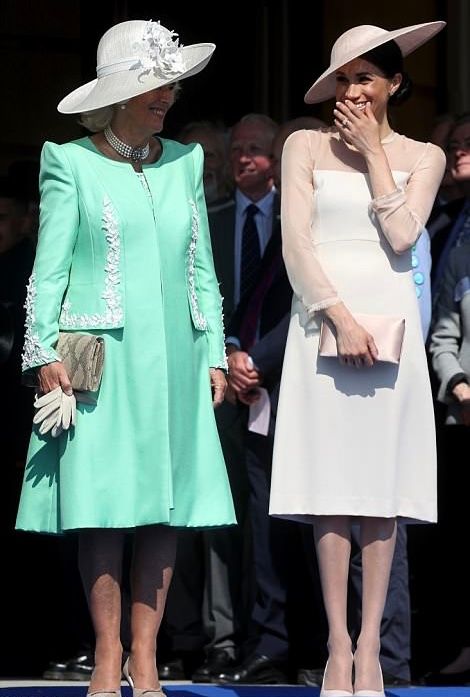 Nailed it.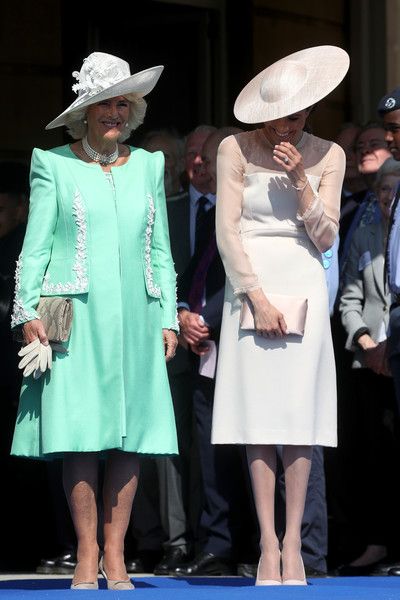 Meghan was tickled pink as her husband praised his dad during the event. A bee "attacked" Prince Harry as he was speaking, interrrupting his speech, and Meghan couldn't contain her laughter as she stood alongside Prince Charles' wife Camilla, Duchess of Cornwall. Check it: 
"Sorry... that bee really got me" Harry during his speech at Prince Charles' 70th birthday bash in first event as married couple since Royal Wedding 22nd May 2018 #PrinceHarry#meghanmarkle#HarryAndMehgan#dukeharry#duchessmegan#dukeansduchessofsussexpic.twitter.com/Dgy9NCwuwq

— harry (@harryandmeghan4) May 22, 2018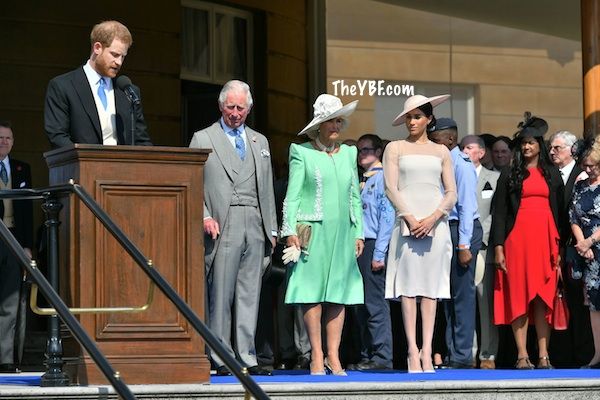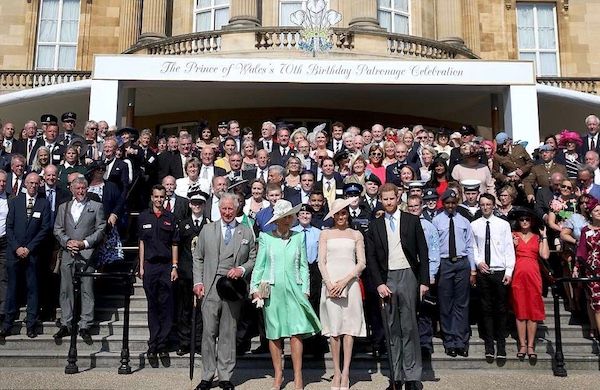 YAS! Meghan is killing the royal game. True Duchess indeed.
It's unclear when Meghan and Harry will go on their honeymoon. As of now, the Trooping the Colour parade is scheduled for June 9th, which they'll likely attend, so it's possible they could be on a flight on their way to their honeymoon right now.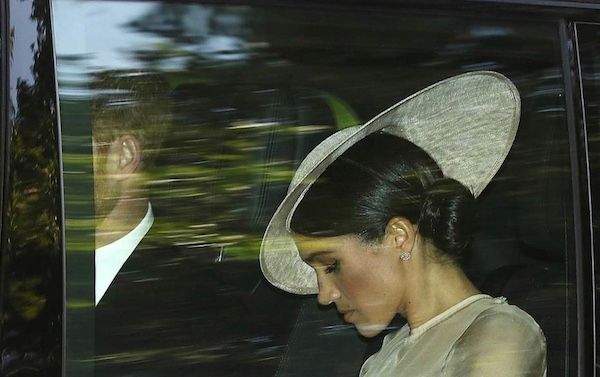 Should we start our baby countdown now...or is it too soon?
By the way....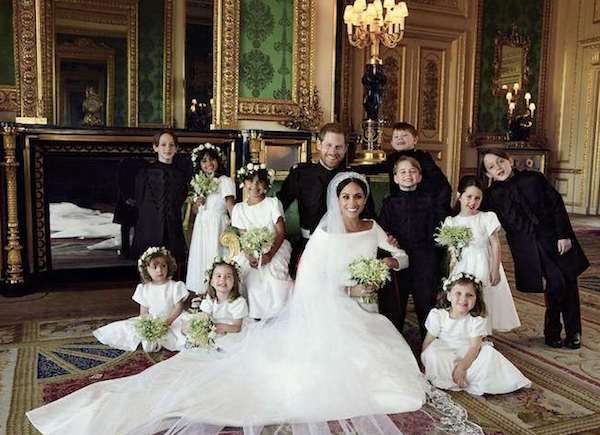 Here are a few of their official wedding photos released by Kensington Palace.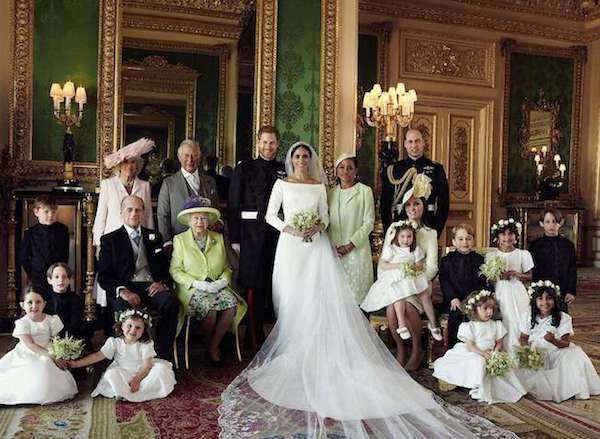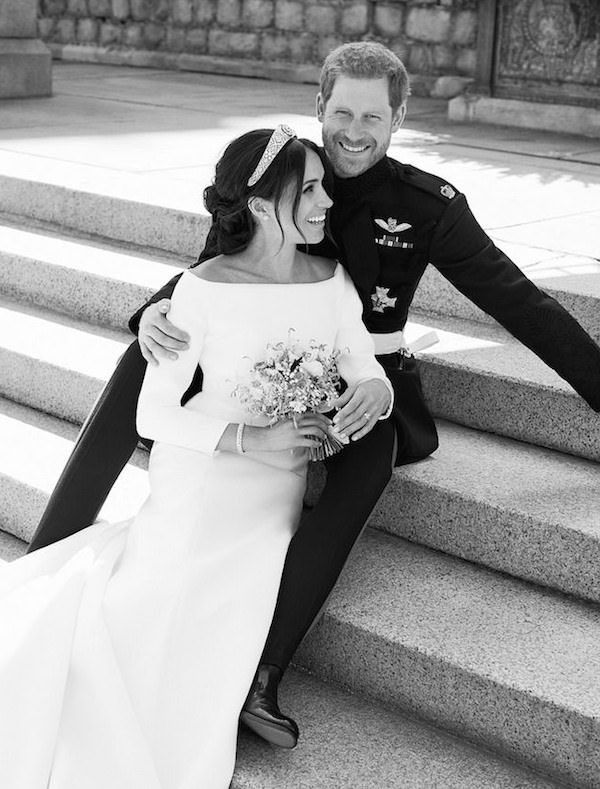 So gorge.
And here's the Duke and Duchess of Sussex's new coat of arms:
A Coat of Arms has been created for The Duchess of Sussex: https://t.co/mJb3mqZfaZpic.twitter.com/0EgbiS29Rb

— Kensington Palace (@KensingtonRoyal) May 25, 2018
Congrats again to the couple!
Photos: MEGA/AP/Reuters/Getty/Kensington Palace's Twitter