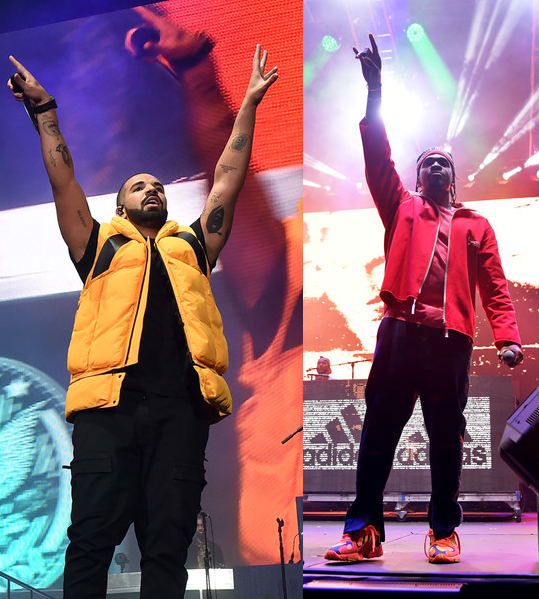 Rappers never learn.  Come for Drake, and he's got heat sitting on wait for you.  Get into the latest savagery between Drizzy and Pusha T and Kanye West) inside...
Ever since Pusha T's Daytona album dropped right before the weekend, it's been steeped in controversy.  The controversial album cover and even more controversial executive producer, Kanye West, is making tons of people not even want to listen to the latest project out of the G.O.O.D. Music camp.  While plenty of folks say it's solid and n automatic classic, people are pissy with 'Ye and Pusha.  Especially Drake.
Pusha had some words for Drake by mentioning his alleged ghostwriter on his "Infrared" track.  He spit:
"It was written like Nas but it came from Quentin."
Quentin Miller is who folks claim writes Drake's verses, but Drizzy ain't having this reignited beef.  By the way, folks would say Drake started all this on his "Two Birds One Stone" track off More Life when he came for Kid Cudi, who was once a part of G.O.O.D. Music.
Drizzy dropped a response called "Duppy," literally hours after Daytona dropped.  On it, he reminded Pusha & Kanye that ghostwriting shouldn't be anything new to them, since Drake wrote one of 'Ye's biggest hits, "Father Stretch My Hands."
"Father had to stretch his hands out and get it from me / I pop style for 30 hours, then let him repeat"
Oh?!
Drake also said on the track:
"Tell 'Ye we got an invoice comin' to you / Considering we just sold another 20 for you."
Then, the petty reach peak levels.
Send the invoice for the extra 20... https://t.co/41rd4OJeMF

— King Push (@PUSHA_T) May 25, 2018
After Pusha tweeted to Drake to send him said invoice, Drake responded with an actual invoice. On OVO letterhead. For $100K. Peep the description of services though:
Bloop.
Drake had plenty of bars for Pusha & 'Ye (mainly the latter), so it's definitely worth a listen or two.  The G.O.O.D. fam should have called Meek Mill to ask him how this would end before they even got started.
Some are saying Drake is acting really light skinned right now being in his feelings over a track that didn't even directly reference him.  But y'all know the 6 god.  Drake gonna Drake.
The Toronto rapper is spending Memorial Day weekend in Miami, and he kicked off the Holiday weekend partying at Story with Diddy, Migos, Justin Combs and more last night. Unbothered AF.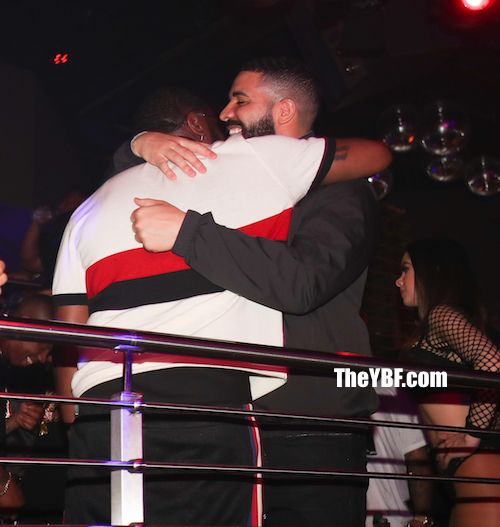 Photos: Getty/MEGA