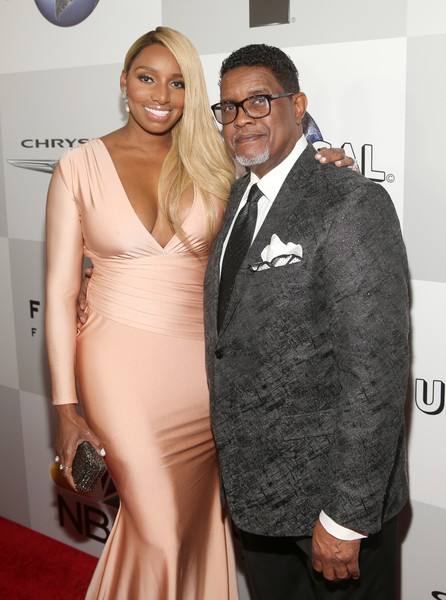 NeNe Leakes is speaking out against rumors that started ciruclating about her husband Gregg Leakes' health. She had to cancel shows due to his health and folks are running with it. Find out what she said, plus get into Kelis' coinage inside....
Nene Leakes had to put her one-woman stand-up comedy show on hold after she revealed her husband Gregg Leakes had been in the hospital for 15 days. She made the announcement in an Instagram video.
In an Instagram video, the "Real Housewives of Atlanta" star never mentioned what exactly is wrong with her husband, but she did confirm he had been in the hospital for the last two weeks and it was starting to weigh on her. She was having a hard time traveling on her tour when her husband was laid up in a hospital bed.
The self-proclaimed "RHOA" HBIC ended up canceling her show in Albany, NY and her NYC Caroline show to be by her husband's side.
"Hey, you guys! It's NeNe! And I'm doing a different announcement today than I've ever done before," she said in the video. "First of all, I just want to say I feel very blessed, and extremely lucky to be able to do what I do! And I'm so grateful that you guys purchased tickets to see me everywhere…I have to cancel my Albany, NY and my New York City Caroline's show. Today marks the 15th day – straight – that Gregg has been in the hospital."
"I find it very difficult to stand on stage and laugh and have a good time and give you guys your money's worth knowing that my husband is in the hospital not feeling well," she continued. "He has said to me over and over again, 'Go on, go out there, have a good time, do the show, I'm going to be fine.' But I find it mentally very hard for me to do that."

"Gregg will be out of the hospital this week," she added. "He will be stronger, he will be better and we will be out here doing this show again in no time. Thank you for loving me! Thank you so much."
Glad he's coming home this week.
After she posted the video, RadarOnline published a story saying Gregg was in the emergency room for 15 days with " food poisoning and heart problems." The reality star caught wind of the rumor and decided to address it. She shared a screenshot of the story and wrote:
"This is NOT an exclusive!! This is a ploy to try an find out what's really going on! Well what's not going on is…he's NOT in the hospital for an heart issue, he doesn't and has NEVER had food poisoning! By the way, who the fuck stays in the emergency room 15days? It's really sad people like Radar won't respect your privacy when you need it most?? #lifeoftheleakes Thank you to those that have sent well wishes and good vibes! Thank you to our family and friends who are texting us with thoughts and prayers."
Well, there you have it.
In February, NeNe revealed her husband was doing better after disclosing heart-related issues.
In other news..
The child support battle between Kelis and Nas over their 8-year-old son, Knight Jones, continues.
A week after the Queensbridge rapper revealed his finances, the "Milkshake" singer is doing the same. According to the paperwork she submitted, she reportedly has $691,153.22 in the bank, $1.3 million in properties and her monthly total expenses come to $25,319.
The Blast has the full breakdown of Kelis' coinage:
Kelis' monthly expenses include $5,726 for her mortgage, $4,500 on child care, $1,913 on groceries, $1,233 on eating out, $1,500 on laundry/cleaning, $1,728 on clothes, and $492 on entertainment. For Knight, she lists an additional $1,300 on private tutoring, $400 on a math tutor, $150 on Ju-Jitsu and $500 for art. Her grand total of monthly expenses comes to $25,319.

Kelis has two businesses which pull in monthly income — her entertainment/touring company (MyKnight, Inc.) and Feast Enterprises, which is her food product business. In 2016, MyKnight pulled in $287,755 and the following year, made $922,840. Her net income following expenses came to $98,273 (2016) and $463,809 (2017).

Her food business, Feast Enterprises, pulled in $30k (2016) and $17k (2017) but both years she ended in the red following expenses — $51k and $31k, respectively.

Her music royalties weren't as much as one would think: $21k for 2016 and $9k for 2017.
The "Hate Me Now" rapper reportedly brings in $175,000 per month various sources (music, investments, etc.) and has more than $8.3 million in cash in his bank account. His monthly expenses total $76,834.04, which includes $20,245.70 that goes to helping out family members, including his father. He also pays $15,000/month in rent.
Right now, Nas pays Kelis $8,000/month in child support. However, Kelis filed paperwork for an increase since she believes Nas makes way more money than he did when the child support order was first set into place.
The ball is in the judge's court now.
A few weeks ago, Kelis revealed dark secrets about her failed marriage to Nas, accusing him of physical and verbal abuse. In case you missed, catch up HERE.
Over the weekend...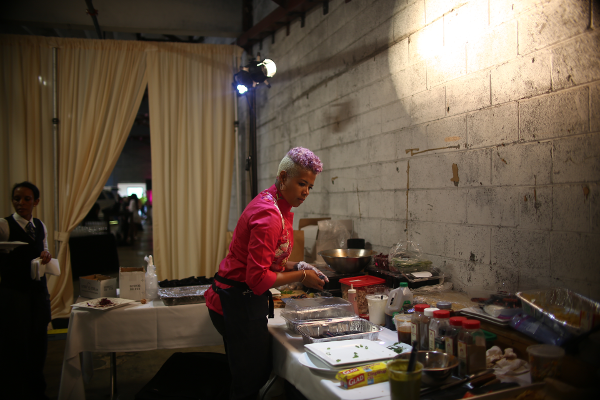 Kelis provided guests with a culinary experience of some of her top dishes during the "My City, 4 Ways" culture festival in Washington, D.C.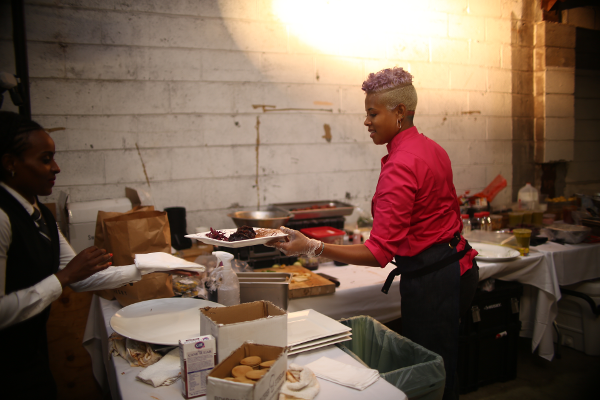 She even helped serve the food. So humble.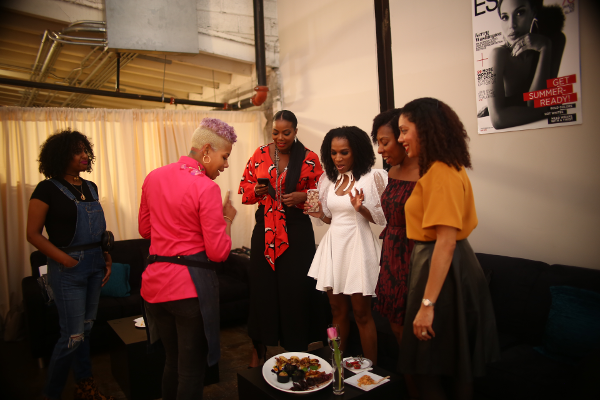 The "Bossy" singer also participated in a Q&A where she discussed her love of healthy cooking.
Photos: Getty/Pop Social / UWG