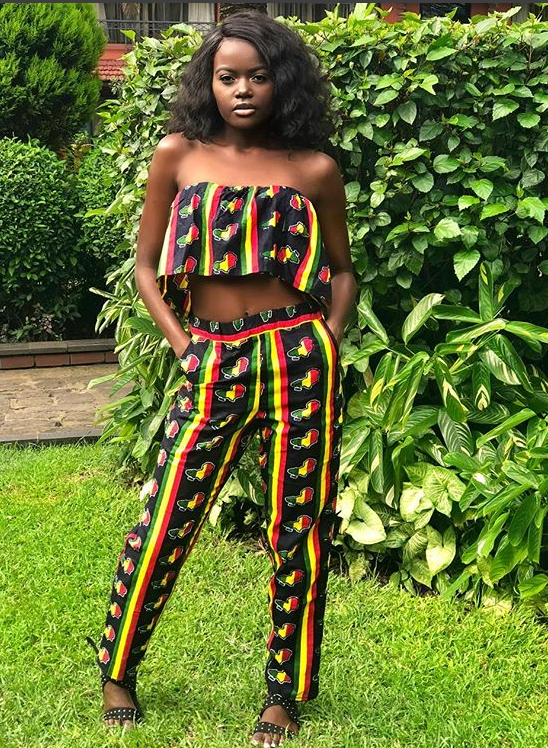 The dance moves Donald Glover and the kiddies were busting out in "This Is America" were choreographed by 23-year-old Rwanda native Sherrie Silver and she just put together a tutorial to teach the signature dance moves. Also, we've rounded up some of the funny remixes that are floating around on our timelines inside...
As he hosted his very first"Saturday Night Live" episode, Donald Glover (aka Childish Gambino) released the video treatment for his track, "This Is America," and it totally was the hot topic the next day.
In the socially charged visuals, Donald is seen busting out some of today's hottest dance moves with a group of kids behind him. They were the distraction to everything that was going down behind them, like police brutality and mass shootings.
Sherrie Silver is the woman behind the moves. The 23-year-old choreographer said Donald's team hit up her after seeing some of her work in her YouTube videos. And they were especially interested in her work with children.
"I basically wanted to bring my authentic style from different parts of Africa—not just my country—because I felt that it was very important to represent a lot of the continent," she told Glamour magazine. With the song being called 'This is America,' I wanted to make sure that there were some American references as well. That's why you got dances in there like the Shoot and the Reverse and the Nene. And, obviously, Donald added his own style of movement."
The Rwanda native promised she would make a tutorial giving step-by-step instructions on how to do the dance moves in the video if the "This Is America" reached 100,000. Needless to say, it reached that goal, sitting at over 151,000 million views as of the time of this post. In the tutorial, she explains how to do the Gwara Gwara and The Neza dances with help from two kids from the kid's dance group, Dem 3.
Check it:
You can read her full interview with Glamour here. #BlackGirlMagic!
Revisit Donald Glover's "This Is America" below:
Since the video dropped, we've found a few "remixes" floating around our timelines. Folks are putting other musical tracks behind the dance moves in the video and it's Internet gold. Get your laugh on below:
Only a matter of days for a viral satirical video featuring a Jim Crow reference dance synced with other tracks. But who says not to a timeless #earthwindandfire track? Video credit: kmlkmljkl #september#thisisseptember#donaldglover#childishgambino#ThisIsAmericapic.twitter.com/lRYABqcOIG

— jimjojimusic (@james__san) May 13, 2018
I had to..

Childish Gambino's "This is America" video over Toxic by Britney Spears.#ThisIsAmericapic.twitter.com/0JpHtykXom

— Mateo (@aybendito_) May 12, 2018
I hate myself for this. #ThisIsAmerica#ChildishGambinopic.twitter.com/aY3ABzqh6L

— Vyrus (@VyrusEDM) May 17, 2018
OMG! This matches perfectly. This is GREAT! #ChildishGambino#ThisIsAmericapic.twitter.com/SAYzPjzNL1

— Kris Cruz (@realKrisCruz) May 12, 2018
Zero chill.
Photo: Sherrie's IG