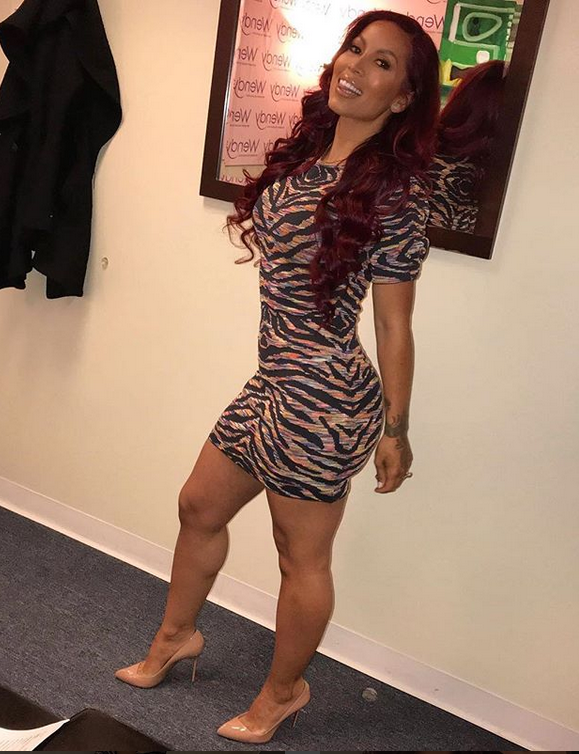 With butt injections on the rise, fitness trainer Jenlle "Get Bodied By J" Salazar Butler shares the real dangers and possible almost deadly outcome when you cut corners and get your butt done illegally. Hear her story inside....
Butt injections are at an all time high. Millions of women want that perfect, pert booty that'll look good in bodycon dresses and jumpsuits. With celebrities embracing bigger booties, butt enhancement surgery has skyrocketed to a 98% increase.
Wendy Williams invited celebrity plastic surgeon Dr. Miami, editor of Show magazine and CEO of CME Agency Sean Cummings and fitness coach Jenelle Salazar Butler, aka "Get Bodied By J," to talk about the growing booty trend.
Dr. Miami said he performs about 10-15 Brazilian butt lifts a week that cost $12,995 a pop. He's so popular, he's booked out two years in advance. Sheesh.
If you're looking to have your butt enhanced, you should go to a licensed plastic surgeon, however, many women can't afford the cost of thesurgery. So, they cut corners and end up in somebody's basement or a hotel room where they let some non-licensed person inject them with material that isn't even 100% medical grade silicone.
Jenelle paid a man, who she claims does "all the celebrities' booties," $2,000 to get her butt injected with liquid silicone in a hotel room. She said she started suffering complications after she got pregnant. Jenelle already had two children, but when she got pregnant with her third child, she said her butt wouldn't stop growing. She explained scar tissue started to grow in her butt to try and protect the baby.
After it got too big, she decided to have the silicone injections removed. She said the way she was cut caused her to lose a lot of fat and tissue she needed and it left her "deformed" and "really messed up."
The injections ended up causing infections, including necrosis, which caused her skin to turn black:
Jenelle has been chronicling her post-booty surgery journey on Instagram with her followers. 
Now, she has to wear a body shaper everyday before she goes back for reconstructive surgery. Damn.
See Jenelle talk aobut her situation for the first time on television below:
Backstage...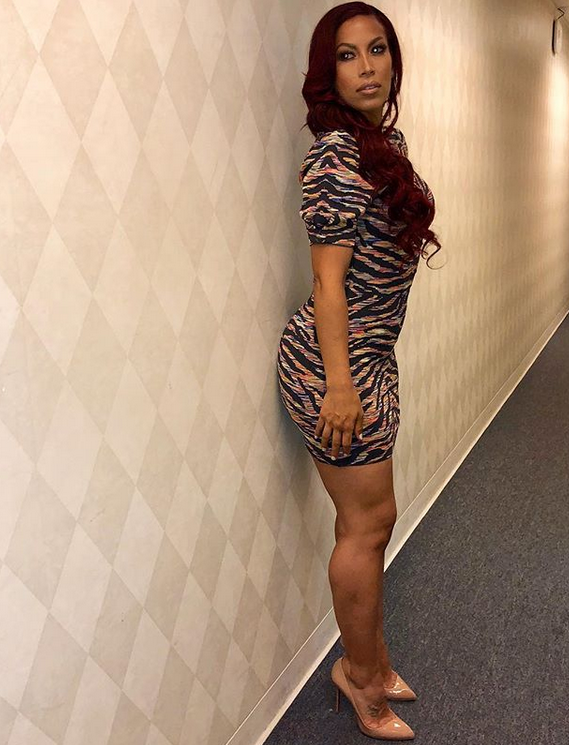 Jenelle showed off her curves in a printed Free People mini dress and nude Christian Louboutins.
Let's hope her story stops another young lady from heading down the same path.
Photos: J's IG