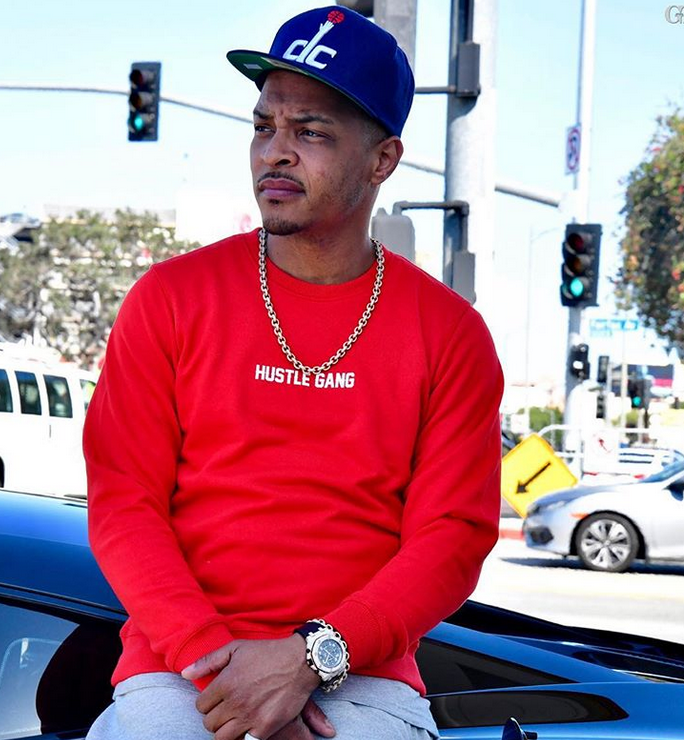 There's audio and video footage from the night T.I. was thrown in jail for "acting a fool." See and hear it for yourself, plus deets on Jacquees' most recent arrest and his debut album inside...
There are new updates surrounding "drunk" T.I.'s recent arrest.
You'll recall,Tip was thrown in jail after the security guard at his gated community in Henry County, GA would not let him and his friend in. He pulled up at the gate around 4AM and was trying to get it, but he didn't have his key. He eventually had his wife Tiny Harris call security to let him in and he was eventually let in. The Atlanta rapper claims the security guard cursed at his wife and that really set him off.
However, after he was allowed to go to his house, he came back and was popping off on the security guard, who he claims was sleep when he first arrived. That's when the security guard called the police because he feared the rapper would harm him.
In the recently released 911 phone call, you can hear the "Us or Else" rapper ranting and raving about getting the security guard's name and his supervisor's name. He then said, "You're making it worse for yourself, man. You're gonna have to deal with me."
Take a listen below:
Surveillance footage of the Grand Hustle honcho was also released as he went through the booking process at the Henry County Jail. The rapper was demanding an explanation as to why he was arrested from the arresting officer, in which the officer responded that he was "acting a fool."
Check it:
The Kang of the South said he's lawyered up, so we expect to see this situation making headlines once he has to appear in court.
In another recent arrest...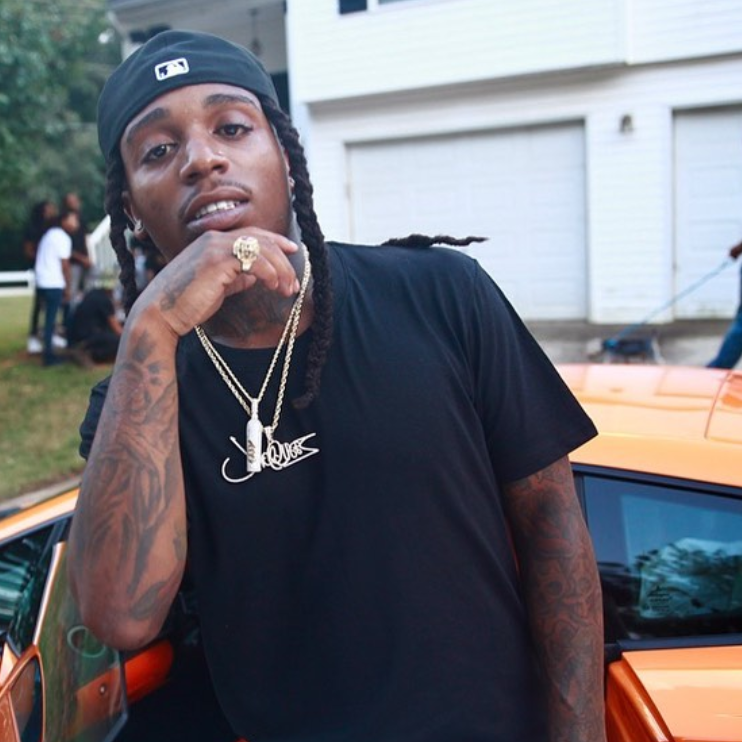 Cash Money singer Jacquees was arrested again!
Following his arrest for repeatedly failing to obey instructions from a police officer in Miami back in March, the R&B singer was thrown in jail yet again. Except this time, he was in an airport in Milwaukee.
According to The Blast, Jacquees allegedly called one of the deputies a "white boy with a badge" and ish went left after that.
Peep the arrest below:
I only fear God

— Jacquees (@Jacquees) May 14, 2018
The site reports:
According to the Milwaukee County Sheriffs Office, a deputy observed Jacquees involved in a verbal argument Sunday evening at General Mitchell Airport. The deputy says when he commanded the two people to stop arguing and go their separate ways, Jacquees continued to engage in arguing and began to "scream and sing using foul language in front of other citizens."

The deputy says he warned Jacquees to chill out or he'd be cited for being disorderly, to which the "At The Club" rapper allegedly replied, "Your just a white boy with a badge, I don't have to listen to you." He then repeated, "Your [sic] just a white boy with a badge," and added, "Fuck you." The deputy noted that children were present during the rapper's tirade.

According to the report, Jacquees then flipped the deputy the bird and jumped into a truck outside of baggage claim and refused to get out of the vehicle when the deputy asked. The Cash Money star allegedly said he did not have to listen to the deputy, but acquiesced when the deputy threatened to break the truck's window.

When Jacquees was taken into custody he "began to pull away" and scream. The deputy noted that he had a "strong order of alcohol," but said that he only had "one shot."

According to the report, Jacquees was yelling at bystanders to film the event. His demands were met, because video of the rapper being escorted by cops went viral Monday morning.

The 24-year-old rapper was arrested for misdemeanor disorderly conduct.
Cash Money honcho Birdman spoke out about his artist's first arrest. He hasn't said anything about the latest one yet.
After being released, he tweeted:
I only fear God

— Jacquees (@Jacquees) May 14, 2018
To whom much is given much is required

— Jacquees (@Jacquees) May 14, 2018
As the entertainment business goes, Jacquees just announced his debut album.
Now, he's dropping details about his debut album titled, 4275, set to drop this summer.
"Being that its my debut album, I just wanted to be honest in my music," Jacquees told Billboard. "I've grown and learned a lot and you'll hear it all in my music. I've been in love, fell out of love and been in some really hard positions in life I've had to overcome. Overall, I just want people to know I put my heart and soul into this album. I've been working on it for four years, so shout out to everybody who put in time with me on making this album a classic."
He collaborated with fellow R&B crooner Trey Songz for the first single, "Inside," which is set to drop on Friday, May 18th.
And here's the cover of his album:
Guess that saying about bad press can't get any truer in this case.
Photos: TI's IG/Jacquees' IG