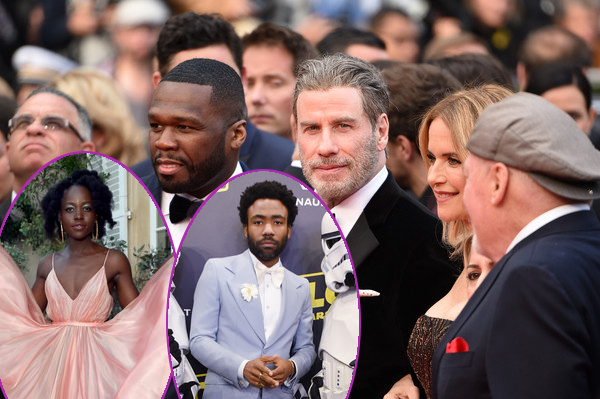 The 2018 Cannes Film Festival is dripping with celebrities and we've rounded up flicks and videos of what your faves are up to. See 50 Cent and John Travolta cut up, plus flicks of Lupita Nyong'o, Donald Glover, Ava DuVernay and more inside...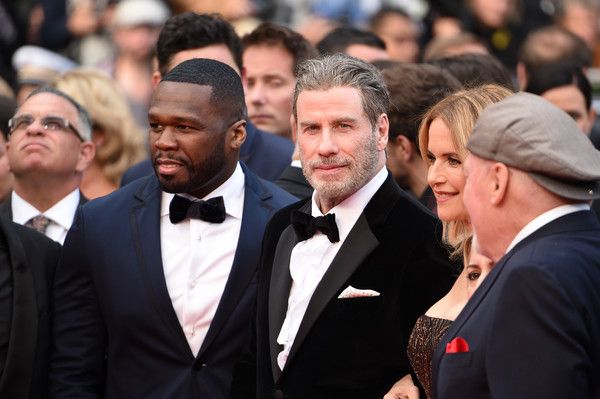 This unlikely broamnce between 50 Cent and John Travolta is likely the best thing that has happened this year at the annual Cannes Film Festival. The rapper and Hollywood actor popped up on the red carpet together for the screening of Solo: A Star Wars Story during the 71st annual Cannes Film Festival at Palais des Festivals yesterday.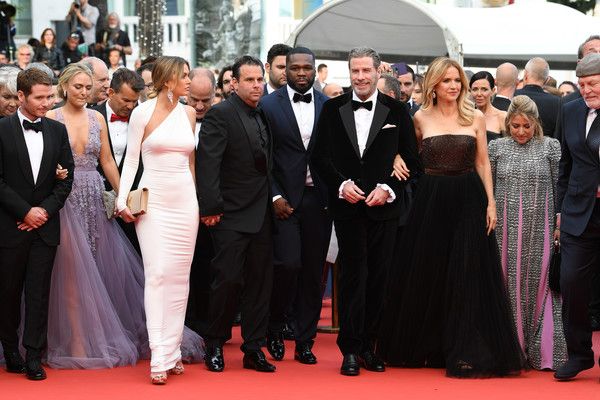 The Stars Wars flick is being dubbed as the biggest movie of the year, so tons of celebs hit the carpet for the screening. Do you think it'll surpass Black Panther's box office success?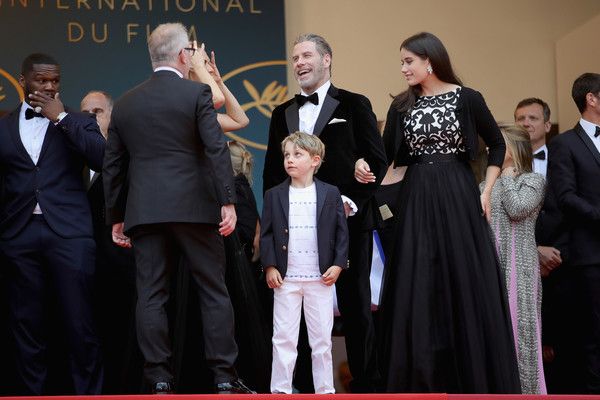 While everything was prime and proper on the red carpet, the afterparty scene got super LIT. Fif was tapped to perform during for the film Gotti's afterparty. That's when John Travolta hit the stage to show he still has it. Check it:
Me and John Travolta partying. l swear l only came out here because of him. pic.twitter.com/naQXTMGnxr

— 50cent (@50cent) May 16, 2018
John Travolta now onstage dancing with 50 Cent #Cannes2018pic.twitter.com/liHcD3Ywuc

— Stuart Oldham (@s_oldham) May 15, 2018
John Travolta is onstage dancing (!) to 50 Cent at the 'Gotti' #Cannes2018 party. pic.twitter.com/Fivfn3Usix

— Ramin Setoodeh (@RaminSetoodeh) May 15, 2018
HA! Get it, John.
Back on the carpet...
Donald Glover made his way on the carpet to promote his role in the Star Wars film - the biggest role he has accepted thus far in his career. The "Atlanta" creator/star will play a young Lando Calrissian.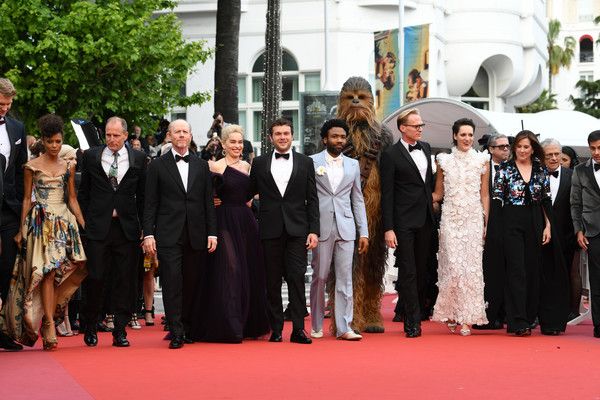 "When I heard they were making these, I told my agent, 'If they're making anything with Lando in it, I have to be Lando,'" Donald said in a recent interview.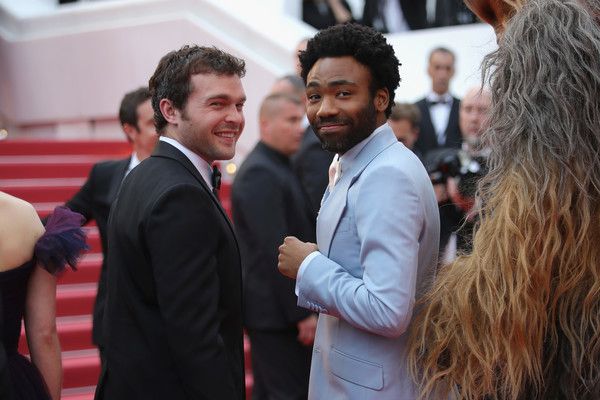 "And he was like, 'I hear you. I don't like your odds,'" he said."That was exactly what I needed to hear. I really auditioned like it was the only role I wanted in the world. It really was."
Full circle moment.
Thandie Newton was also on the carpet as she stars in the film as Val Beckett, which makes her the first woman of color to lead a Star Wars cast. Woot!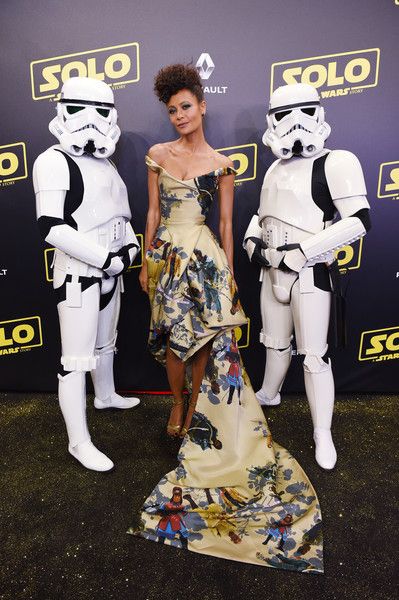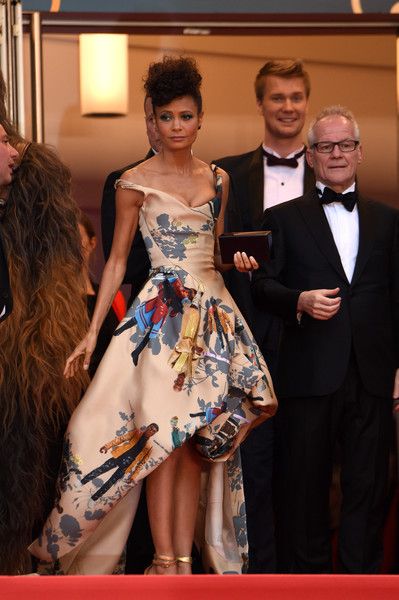 The stunning 45-year-old actress paid homage to several YBF actors who have starred in Star Wars films. She wore a Vivienne Westwood dress that featured pictures of Samuel L. Jackson and John Boyega on it.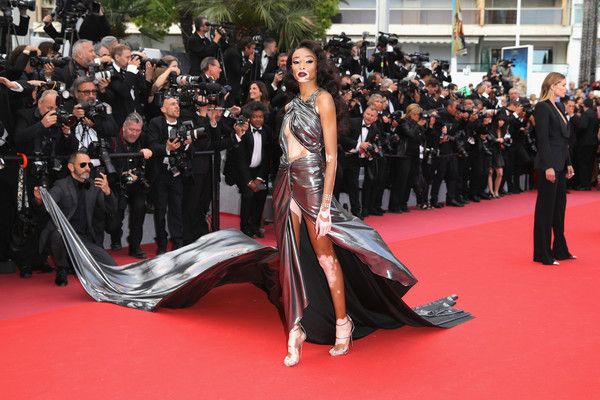 Then...THIS happened!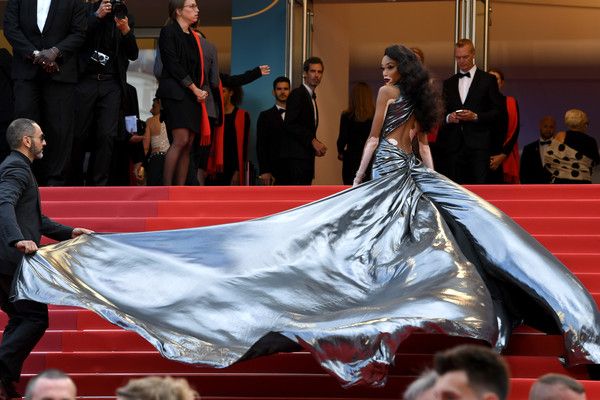 Model Winnie Harlow shut the carpet down in a dramatic look by Jean-Louis Sabaji. The look was clearly inspired by the film and we're loving ALL of it. True Hollywood glam.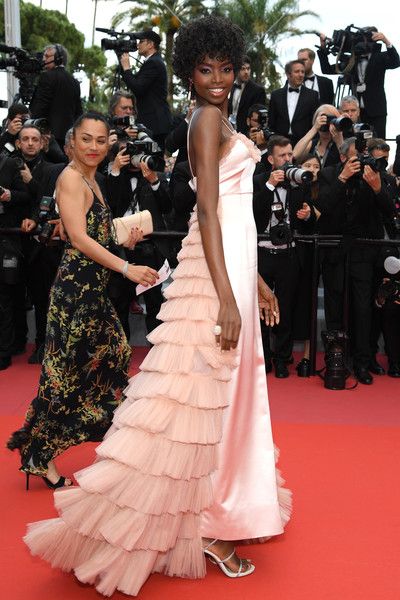 Model Maria Borges showed off in a blush silk multi-tiered gown for the screening.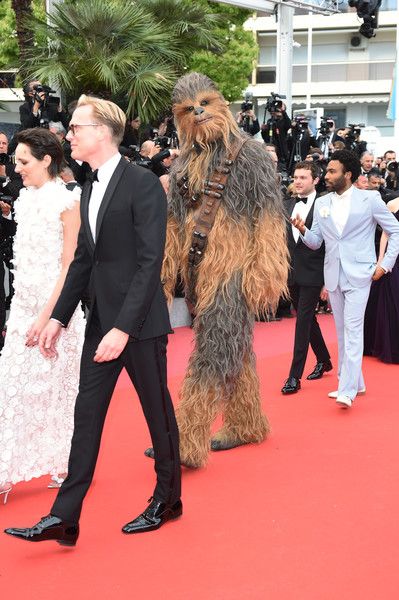 Actor Joonas Suotamo made his rounds on the carpet in the Chewbacca costume.
Solo: A Star Wars Story hits theaters May 25th.
At another screening...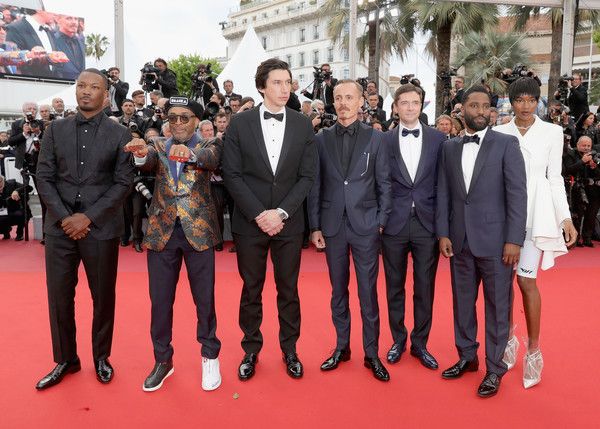 Filmmaker Spike Lee is shaking things up at the Cannes Film Festival with the screening of his new movie, Blackkklansman, which is based on a true story.
The famed filmmaker, wearing knuckle rings with love and hate on them, hit the red carpet alongside the cast, including Corey Hawkins, Adam Driver, Jasper Paakkonen, Laura Harrier, Topher Grace and John David Washington.
According to Deadline, "BlacKkKlansman follows a black detective named Ron Stallworth (John David Washington) who infiltrated the Ku Klux Klan, even becoming phone pals with the notorious David Duke (Topher Grace) in order to thwart a suspected attack. Adam Driver plays the detective who subs for Stallworth in his face-to-face meetings with the KKK."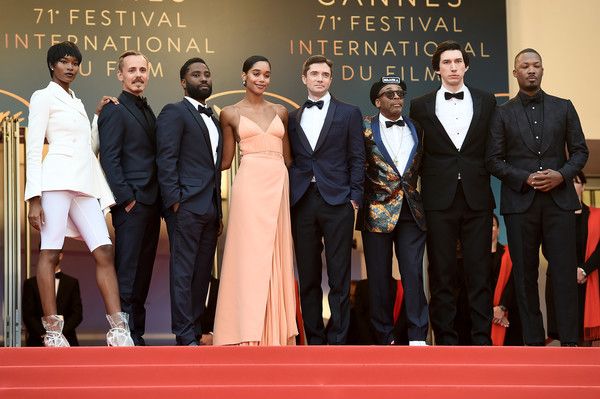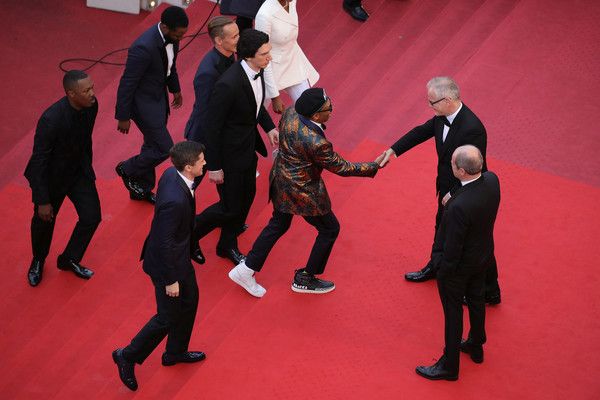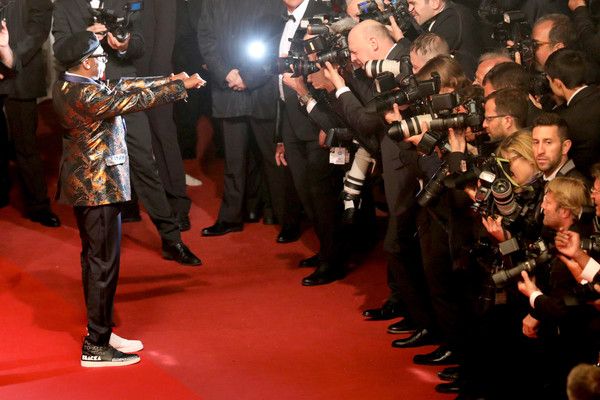 During a recent chat with the press, Lee talked about how timely the film is with the Trump era and the rise of the Alt-Right as well as how he decided on the film's final scene. At the end of the film, Lee added actual footage from the Alt-Right protest in Charlottesville which took the life of 32-year-old paralegal Heather Heyer.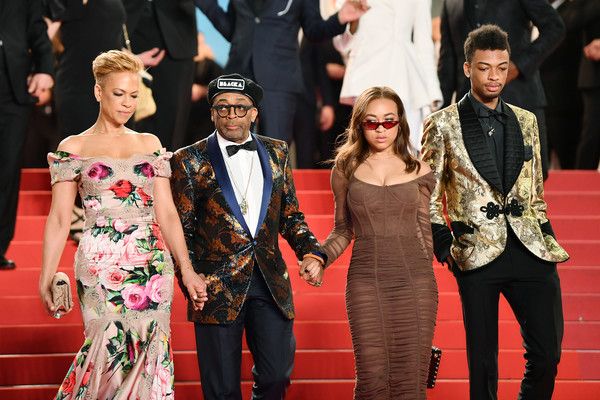 "Right away, I knew that this had to be, you might use the word 'coda' for the film. But I had to do something first. I was not going to put that murder scene in the film without her blessing," Spike - photographed above with his wife Tonya Lewis Lee and their kids- said.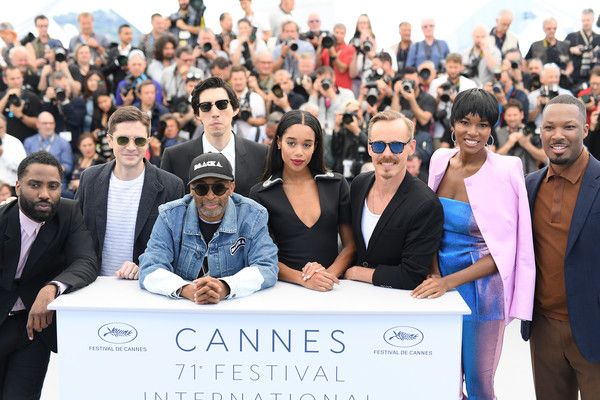 Lee asked Heather's mother if he could add the scene and she gave him permission.
"That was a murder and we have a guy in the White House who had a chance to say we are about love and not about hate and that motherf***er did not denouce the Klan, the alt right and those Nazi motherf***ers."
In such a "defining moment," Trump "could have said to the world, not just the United States of America, that we were better than that… We look to our leaders. They give us direction to make moral decisions. This does not just pertain to the United States. This right wing bulls*** is all over the world and we have to wake up and we can't be silent."
No. lies. told.
Fab directress Ava DuVernay stood out on the carpet in her springtime hues.
Runway stunna Naomi Campbell kept it elegant in a black Poiret AW18 dress designed by Yiqing Yin for the film festivities.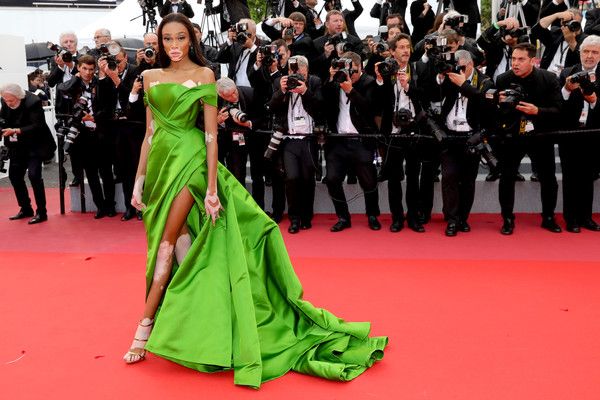 So GLAD she said yes to the dress because this is a showstopper! Model Winnie Harlow stole the red carpet (again) in a green Ralph & Russo princess gown.
Obsessed.
Comedian/actor Chris Rock was also in the mix. Hey, Chris! We don't see him often.
BlacKkKlansman hits theaters August 10th.
Elsewhere...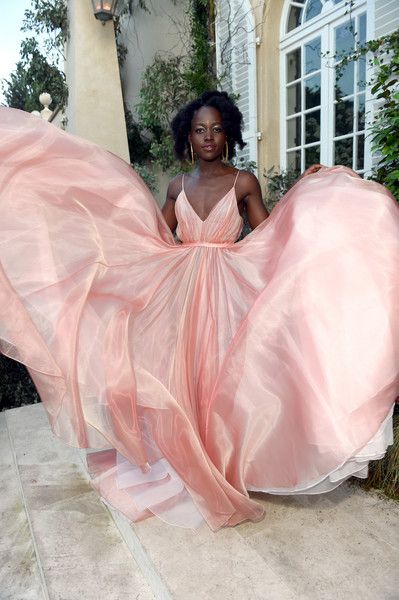 We are NOT worthy of this flawlessness!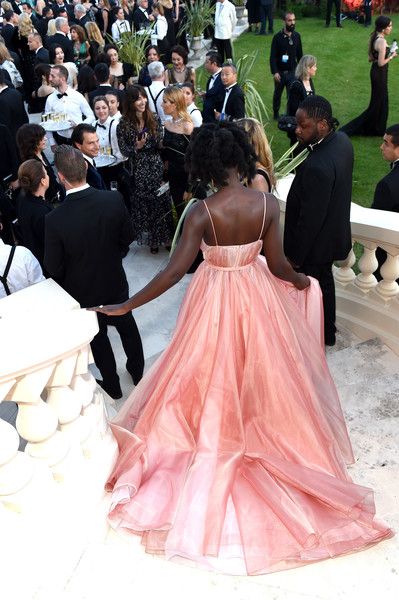 Lupita Nyong'o is a girl who loves to twirl and it's becoming her signature Cannes Film Festival move. Remember that green Gucci number she slayed in a few years back?
The Black Panther starlet wowed on the carpet when she showed up for Chopard's Secret Night bash during the 71st annual Cannes Film Festival held at Chateau de la Croix des Gardes. The Kenyan beauty showed off in a pink Prada gown, Chopard jewels and Gianvito Rossi heels.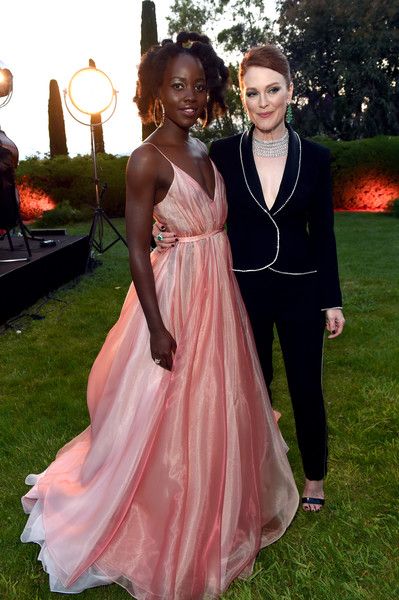 So magical.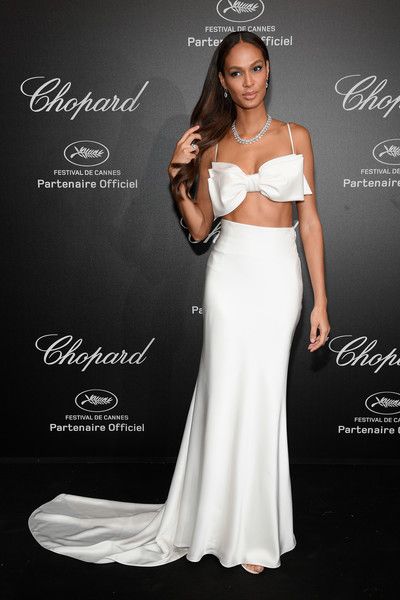 Model Joan Smalls was fiercely hot in a Miu Miu number accessorized with Chopard jewels.
FAB!
Model Jasmine Tookes worked the carpet in a black see-through Zuhair Murad gown.
At another event...
Ava DuVernay joined forces with Kirsten Stewart, Lea Seydoux, Khadja Nin,Cate Blanchett and more to walk the red carpet in protest of the lack of female filmmakers honored throughout the history of the festival at the screening of Girls Of The Sun (Les Filles Du Soleil) during the 71st annual Cannes Film Festival held at the Palais des Festivals.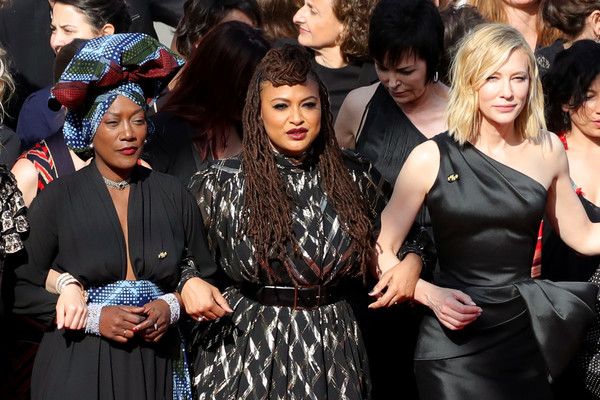 Girl Power!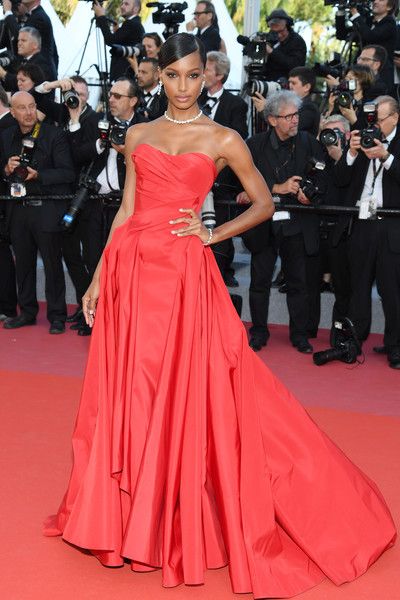 Model Jasmine Tookes came out to support, rocking an elegant strapless gown by Zac Posen.
Photos: Getty