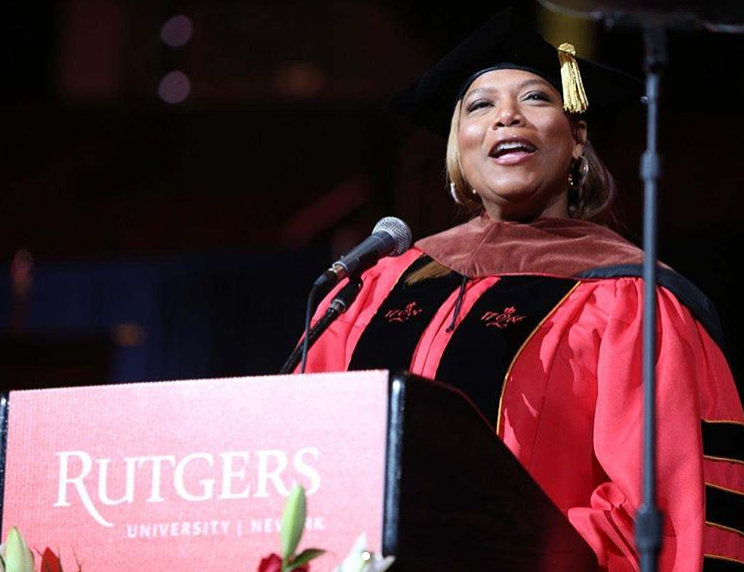 Queen Latifah, Tina Lawson and Boris Kodjoe offered up words of wisdom when they took the stage to deliver speeches at a few college commencement ceremonies. Get into their speeches inside...
Just call her Dr. Owens from now on!
Queen Latifah (real name Dana Owens) was awarded an honorary doctorate from Rutgers University, the largest institution of higher education in New Jersey, and she was tapped to give the keynote address.
"Say hello to the Honorary Dr. Dana Owens. Thank you Rutgers University and congratulations to all of the graduates of the class of 2018!," the NJ native excitedly wrote on social media.
Say hello to the Honorary Dr. Dana Owens. Thank you Rutgers University and congratulations to all of the graduates of the class of 2018! pic.twitter.com/PZ6XPyECey

— Queen Latifah (@IAMQUEENLATIFAH) May 14, 2018
During her speech, the rapper/actress/producer reflected on how New Jersey helped shaped her into the successful woman she is today.
"This place has shaped me," the "Jersey Girl" said during her speech. "Whether its been your home for 4 years or 40 years or something in between, you carry it with you just as I have. Long before Living Single and Set It Off and Chicago, it's lessons that I learned here at home that made me who I am. You may not realize it today, but you will over time that the love you find in family in every size, shape and makeup is a powerful teacher."
Take a listen to her speech below:
In June 2011, Queen delivered the keynote speech at Delaware State University. Now, she's an honorary Dr.!
By the way, Queen Latifah is tapped to hit the stage during this year's ESSENCE Festival in New Orleans for the first time in July.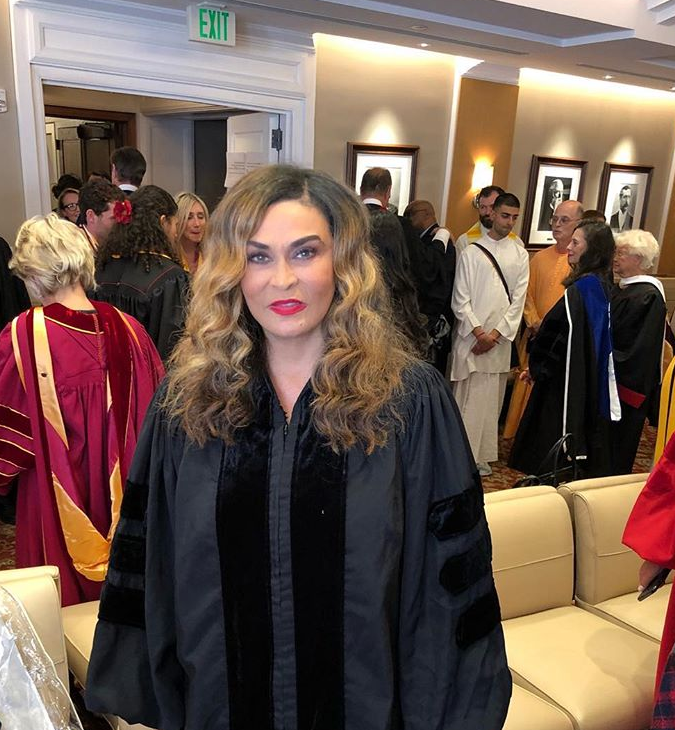 Inspirational philanthropist and fashion designer Tina Knowles Lawson was tapped to deliver the 2018 baccalaureate ceremony keynote for University of Southern California Baccalaureate graduates. However, Mama Tina wasn't all that excited about giving the speech.
Why? Well, she didn't think her speech would be accepted since she didn't attend college. After sharing her fears with her husband Richard Lawson, she realized she had gems to offer the 2018 graduating class even though she didn't attend a four year university or college.
"When I told my husband I don't want to speak there I didn't even go to college why would they want to hear what I have to say," she wrote in an Instagram post. "My husband said to me, no you don't have a college degree but you certainly have a doctorates degree in life, or you might just inspire someone who has shared the same challenges as you. So as always when there is something in my life that I am afraid of, and that I feel that I need to conquer, I got along with the business of doing the darn thing."
And she did it! Mama Tina also talked about the importance of mentoring in her life and how it affected her role as Beyoncé and Solange's mom.
Peep her speech below:
At another commencement ceremony...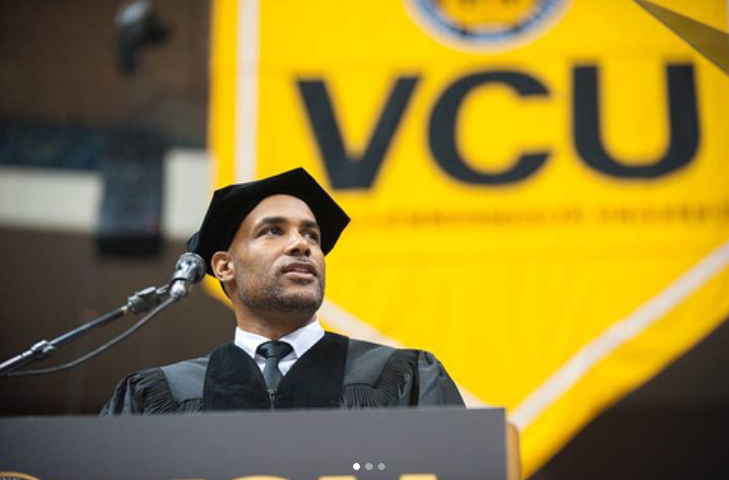 Actor Boris Kodjoe returned to his alma mater, Virigina Commonwealth University (which he attended on a tennis scholarship), to deliver the commencement address. The "Code Black" actor graduated in 1996 with a degree in marketing. And he was inducted into the VCU Athletics Hall of Fame in 2017.
"Dear Class of 2018, I implore you, you must give yourself permission to fail in order to experience the privilege of success," he started off saying. "There's no success without failure because there's no triumph without adversity, no diploma without a lesson learned."
He talked about how his journey from a discriminated-against German teenager to VCU to Hollywood actor helped shaped his willingness to step outside of his comfort zone.
"You have been blessed with an education that has ensured your academic development and your social awareness, an education that has given you knowledge and ignited your curiosity of the world and all of its people beyond these grounds, an education that has nurtured your confidence, fortified your integrity and expanded your socially conscious mind."
Peep a clip from his address below:
BONUS:
Oprah delivered the keynote address at the University of Southern California's Annenberg School for Communication and Journalism over the weekend.
"You will become the new editorial gate-keepers, an ambitious army of truth-seekers who will arm yourselves with the intelligence, with the insights and the facts necessary to strike down deceit," she said. "You can answer false narratives with real information and you can set the record straight."
Check out her full speech above.
Photos: Queen's IG/Tina's IG/VCU's IG