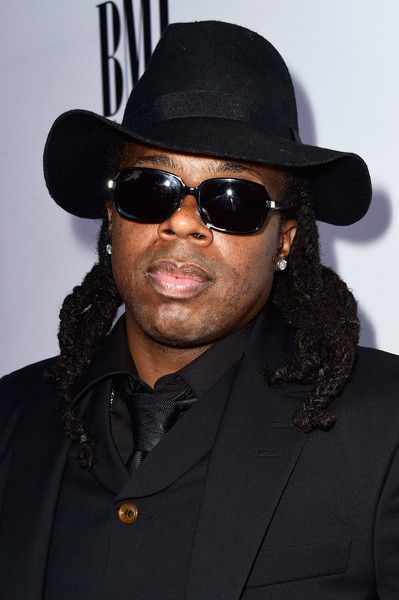 Famed producer Detail is being accused of rape and assault! Deets inside...
In disturbing news, famed producer Detail - who has worked with big names like Beyonce, Jay Z, Drake, Lil Wayne and Wiz Khalifa - is being accused of rape and physical assault by two women.
Two aspiring singers are requesting restraining orders against Detail, real name Noel Fisher, after they claim he sexually assaulted and physically assaulted them.
In the court documents (obtained by TMZ), singer Kristina Buch claims Detail - who's biggest hit is Beyonce& Jay Z's "Drunk In Love" - raped her during a recording session in Miami back in February. She also claims he made her have sex with him in front of other people. The Blast reports Kristina said Detail forced her "to have vaginal/anal sex with him after recording songs on multiple occasions." She alleges that the producer would make her have sex with him in front of another woman, who would record it against her wishes.
Kristina claims Detail got violent with her last week while they were staying at the Malibu Beach Inn. According to the singer, Detail allegedly pulled her hair, hit her and choked her. She also alleges he bit her lip during an argument and left bruises all over her body.
The other singer, named Peyton Ackley, says Detail made her and Kristina his "sex slaves" after he took them under his wing with promises of breaking into the music industry. She claims Detail walked in on her while she was taking a bath and then forced her to have sex with him while another producer watched.
Detail also allegedly slammed her head into the wall and dragged her up a flight of steps in March. She also claims he forced her to take nude pictures while he masturbated and forced her to record him having sex with Kristina. In their separate filings, both women claim Detail would whip out his penis and make them "kiss it." He allegedly controlled what they ae, when they slep and who they spoke to.
A judge granted Kristina and Peyton, along with Kristina's sister, restraining orders against Detail earlier this week. Shortly after reports about Detail's alleged sexual misconduct, two MORE singers came forward via Twitter. "Me, Myself & I" singer Bebe Rexha and "Figures" singer Jessie Reyez both claim Detail tried to sexually assault them as well:
Glad these women came out. It's scary. He tried to with me, but I literally ran out of that studio. Karma is a bitch https://t.co/PwEWOrm323

— Bebe Rexha (@BebeRexha) May 10, 2018
It's scary for females to come out and say something. Those women are strong. He tried to do the same thing to me when I was new artist.

— Bebe Rexha (@BebeRexha) May 10, 2018
One night, over 6 years ago Noel 'Detail' Fisher tried this on me. I was lucky and I got out before it got to this. I didn't know what to say or who to tell. I was scared. Fear is a real thing. The girls that came out are brave as hell. https://t.co/EiudYeBNuT

— Jessie Reyez (@Jessiereyez) May 10, 2018
Disgusting.
It's reported this isn't the first time he has been accused of violent behavior against a woman. In 2011, a woman sued him after making claims that he raped her in his California home when she was hired to assist with a pre-Grammy party. She accused the Detroit native of holding her against her will.
In other legal news, Detail was also involved in another lawsuit when he sued "Nothing Was The Same" collaborator Drake for being attacked by his bodyguard at a party after he allegedly refused to work with Drizzy exclusively. The case ended up getting thrown out last month after Detail allegedly stopped responding.
Photos: Getty