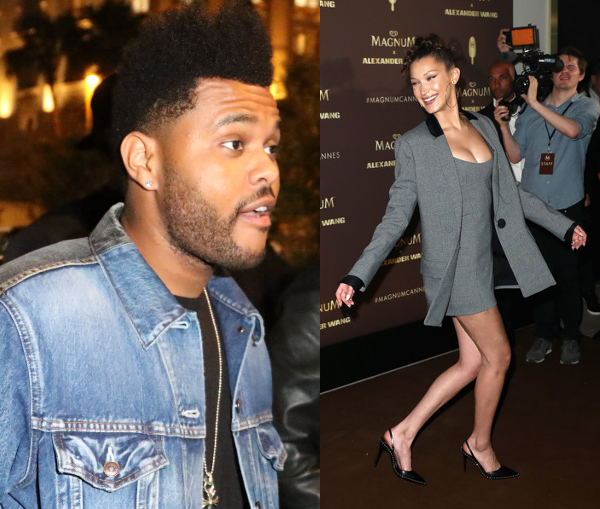 These folks move on so quickly.  We've got picture proof (this time) of The Weeknd hooking up with his ex Bella Hadid at a very public Cannes party inside...
After hooking up with Chantel Jeffries - which looks like a dead ringer for his ex Bella Hadid these days - all Coachella long, it only took a month for The Weeknd to go back to the real thing.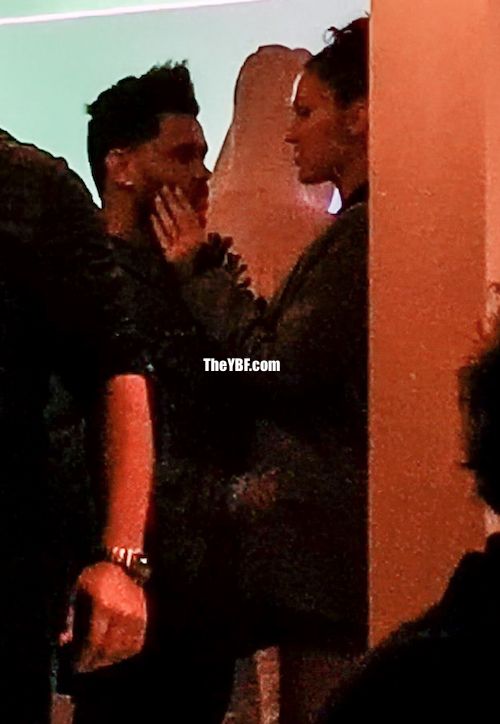 The singer and his model ex were seen kissing at the Magnum VIP Partyduring the 71st annual Cannes Film Festival at Magnum Beach Thursday night. French kisses in France are always welcomed.
After reports came out that Weeknd was all up on Bella during his headlining Coachella gig, Bella cleared up the rumorssaying it wasn't her, even though she was there.
Now, it seems the tortured soul who was just torn up over his most recent ex Selena Gomez just got that old thing back.
This should get interesting...
Photos: Splash/Getty