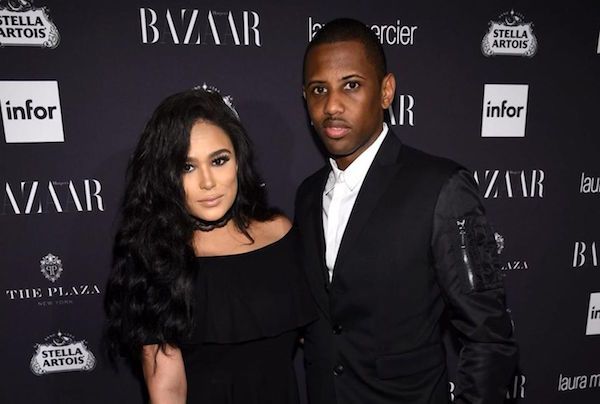 While one never knows the intricacies of another person's relationship, it's safe to say if cops are called and teeth are lost, it may not be the healthiest relationship to stay in.
Emily B. and Fabolous are making their own rules though, because she's reportedly still by his side today...
Fabolous' made his scheduled appearance at New Jersey Superior Court today for that March domestic violence situation involving Emily and her family. And right by his side - Emily herself.
According to Bossip, she also asked for the retraining order to be lifted, which it was:
Both Fab and Emily B. were in Bergen County Superior Court Thursday for an early disposition hearing, where defendants come face to face with prosecutors for the first time and mull possible plea deals.

Instead, Fabolous – whose real name is John Jackson – waived the appearance, and is due back next month. Before the hearing, Fabulous, dressed in black jeans, a black t-shirt and black jacket, and Emily, dressed in jeans, a blouse, and perspex heels, sat together in the back of the courtroom and waited for him to be called. They later left the court together.
This first hearing is due to Fabolous copping assault and terroristic threat charges after he allegedly knocked out girlfriend Emily's teeth when they both returned from an L.A. trip.  The details are sketchy, but the police report details Emily's side of the story.  She says he threatened to beat her with a baseball bat after learning she had traveled to L.A. without him. He was then caught on video yelling and lunging at her and her male family members at the New Jersey home the two live in with their children.
Emily was off social media for weeks, but when she returned, she posted pics from inside their home, and fab commented with flirty emojis on her selfies.  It's a clear indication they're very likely still together.
They also were spotted together at a friend's party over the weekend.