Baby bumps galore! Ameriie, Crystal Smith and Becca Jefferson are about to give birth to their bundles of joys. But, before they do, they're flossing those bumps. Peep the maternity flicks inside...
Singer Ameriie and her husband/Sony exec Lenny Nicholson (who made a rare appearance on her social emdia) celebrated the upcoming arrival of their bundle of joy. The couple tied the knot in 2015 and now they are about to have their first baby together.
The baby shower decorations were GORGEOUS, but they didn't give any hints to the gender of the baby since everything was all white. Swipe through the baby shower flicks below:
She's almost at the finish line! Congrats again to the couple.
Another mom flossing her growing belly...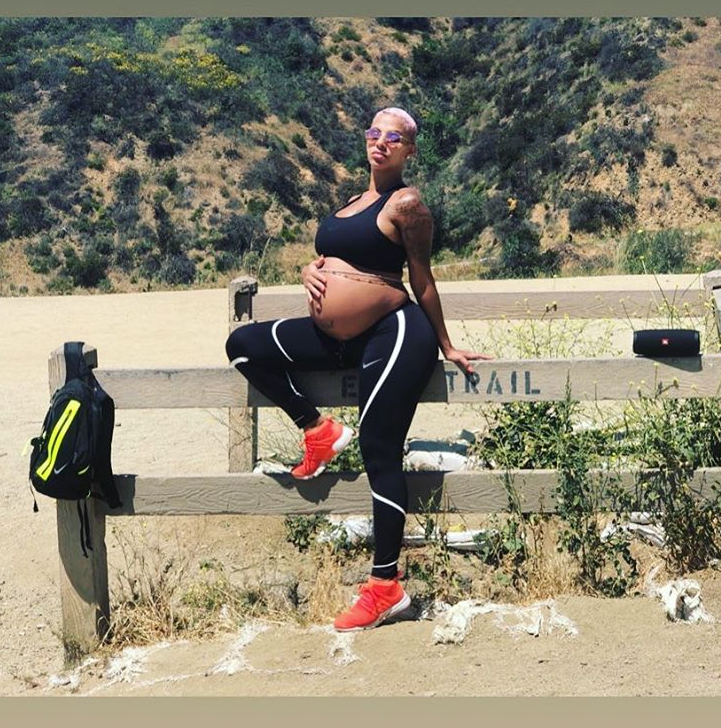 Ne-Yo and his wife Crystal Smith are gearing up to welcome their 2nd child together (which would be the singer's 4th). Even though she's pregnant, that doesn't mean Crystal isn't still working up a sweat. The soon-to-be mom again took a hike at Runyon Canyon in LA and showed off a few flicks after her workout.
"The Platinum Life" star is 33 weeks along and is ready to welcome their baby boy in about 7 weeks.
The couple announced they were pregnant again in October and revealed they're having a baby boy in January 2018. Congrats to them again.
For maternity fab...
Actor/photographer Lance Gross turned his camera on his wife Becca Jefferson and the shots are fierce! The couple was visiting Amangiri Resort in Canyon Point, Utah and turned their surroundings into a backdrop for a shoot.
The soon-to-be mom again showed off her bump in fully nude shots too.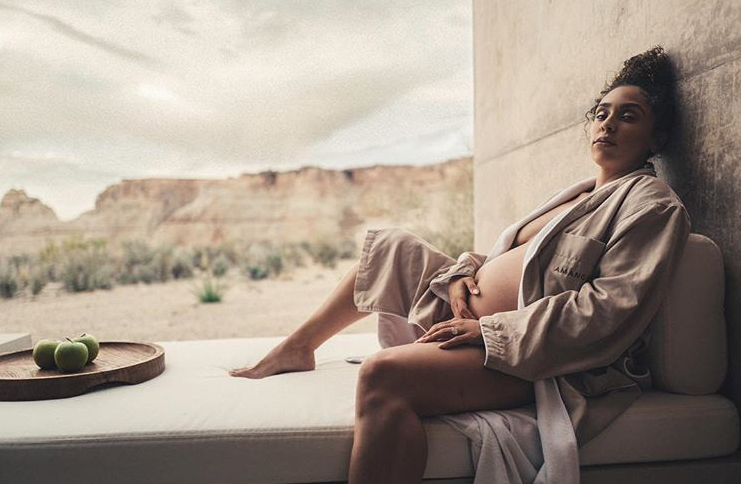 Beautiful.
For another pregnancy shoot, Lance shot those dope silhouette shots in LA:
Hot! The couple also took some nice photos at Antelope Canyon that you can check out HERE.
Lance and Becca announced they were expecting baby #2 on Easter when they shared a Easter bunny flick with their daughter Berekley Brynn Gross.
BONUS:
Princess Love & Ray J have 2 more weeks to go!
BONUS 2:
Scrappy & Bambi are finding out the gender of their baby this Saturday!
Photos: Instagram