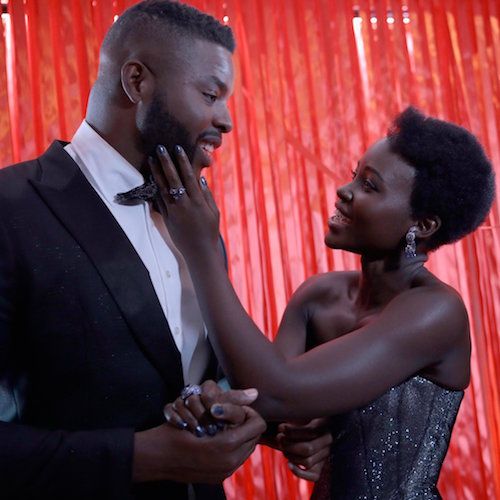 Jordan Peele is dropping hints at his next thriller and we're shook. Get the deets on Lupita Nygong'o in talks to star in it, plus flicks of Lupita, Ava DuVernay, Lori Harvey and more in Cannes inside...
Secure those weaves, wigs and clip-ins because Jordan Peele is gearing up for the snatchery.
Last year, the Academy Award winner secured a first-look deal with Universal Pictures to continue to "push boundaries of storytelling" under his two-year contract with the film company through his Monkeypaw Productions imprint.
Now, details about the follow up to his critically acclaimed film Get Out are trickling in. And we're already shook.
The comedian unveiled the poster for his upcoming thriller titled, Us. According to Variety, Oscar winner Lupita Nyong'o is in talks to star in the film. Her Black Panther co-star Winston Duke is reportedly being eyed for a lead role in the movie and so is Elisabeth Moss.
Us will be the first film under his new deal with Universal Pictures.
Details about Us are very scarce, however, Jordan said in the past that he wanted to make four social thrillers that would be released over the next decade. The Hollywood Reporter give a few extra details about the filming, reporting that the story centers on two couples, one white, one black. If a deal is made with the acting crew, Lupita and Winston would play one couple, while Elisabeth would play part of the other couple.
Get Out was a huge hit at the box office, raking in $255 million worldwide. We expect Us to do the same, if not better.
The flick will hit theaters March 19, 2019. Y'all ready?
Speaking of Lupita...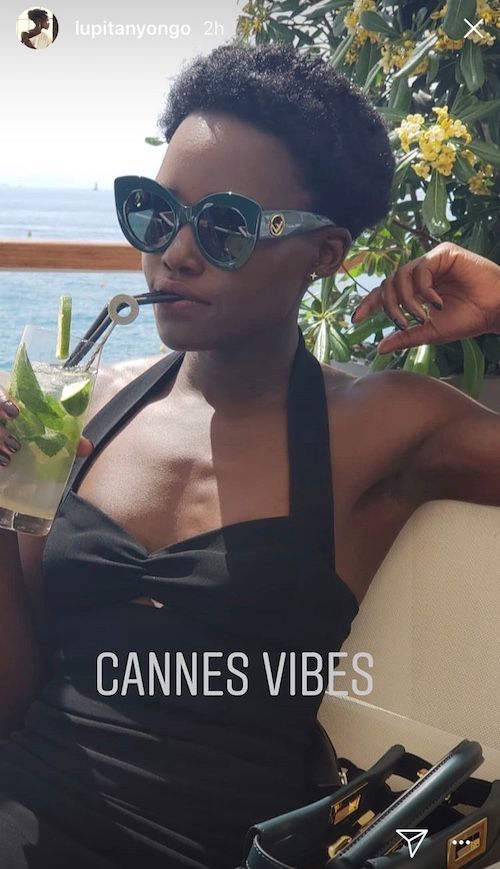 Lupita Nyong'o is currently overseas putting in work for a new spy movie she's featured in. And she's an entire mood.
Drinks? Why not!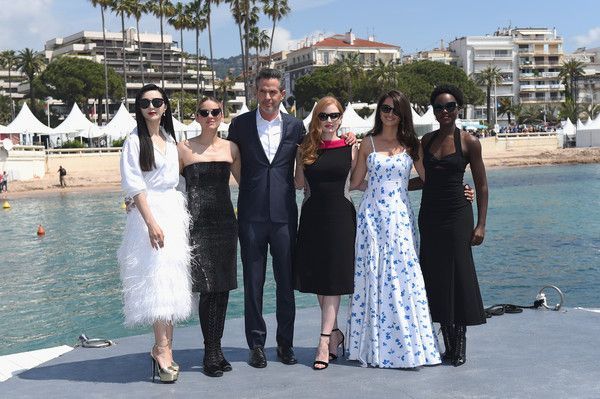 The Oscar winner, styling in a black Miu Miu dress, has joined forces with actresses Penelope Cruz, Marion Cotillard, Jessica Chastain, and Fan Bingbing for an all-female spy thriller titled, 355.
The star-studded cast assembled to party it up at a cocktail party in celebration of the upcoming film on the Grey Goose Terrace in Cannes, France during the 71st annual Cannes Film Festival. The ladies snapped it up with film's director Simon Kinberg during the party. Smash creator Theresa Rebeck is set to write the script for the movie.
The title 355 was inspired by the code name for a real life female spy in the American Revolutionary War.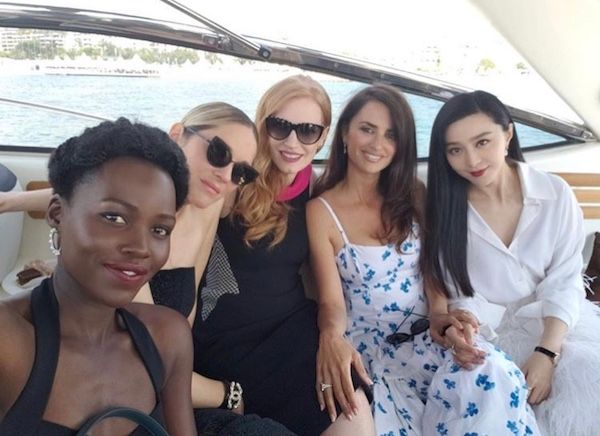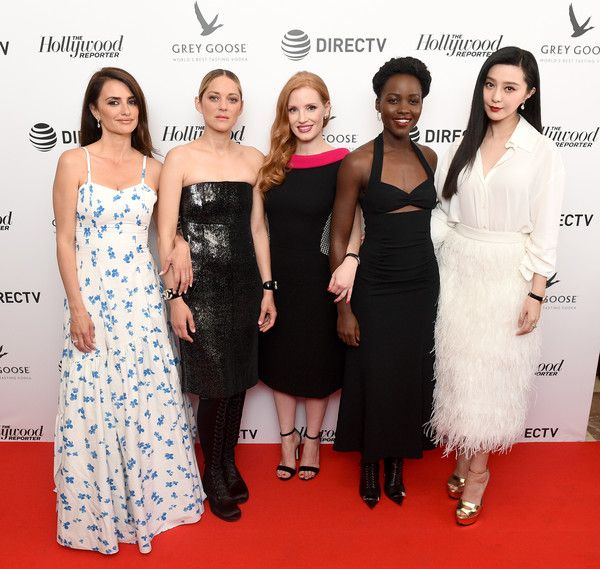 According to Variety's Rebecca Keegan, the idea for the film came from a conversation Jessica Chastain had with her agent at last year's Cannes Festival, concerning the lack of action movies led by women.
Chastain said idea for #355Movie started last year at Cannes, during a conversation with her agent about why there were not female action films in the marketplace

— Rebecca Keegan (@ThatRebecca) May 10, 2018
As of now, 355 doesn't have a script yet, but is seeking global distributors at this year's Cannes and has already reached a deal with FilmNation Entertainment and CAA Media Finance Group in France, according to Screen Rant.
The site also reports: 
355 revolves around a team of international secret agents that must work together, in order to stop a sinister crime organization from acquiring and using a deadly weapon. Nyong'o likened her character in the film to tech guru Q from the James Bond movies and discussed what drew her to the role in the first place:

"I have never seen an African woman intelligence agent. To me that was important because I know they exist. What she uses to her advantage is [people] underestimating her."
And here's the first look at the star-studded 355 cast:
Top secret no more. Mission Accepted! #355Movie355#CannesYouHandleUspic.twitter.com/W2MoZK1q6v

— Lupita Nyong'o (@Lupita_Nyongo) May 10, 2018
We're here for Lupita playing a spy. The all-female cast sort of reminds us of Rihanna and her collaboration with an A-list cast in the upcoming Oceans 8 flick.
Now all we need is that scammer movie featuring Lupita and Rihanna with Ava DuVernay and Issa Rae working behind-the-scenes. Netflix reportedly picked up the rights to the film, so hopefully we get to see it soon. Or at least get new deets about it.
Also in Cannes...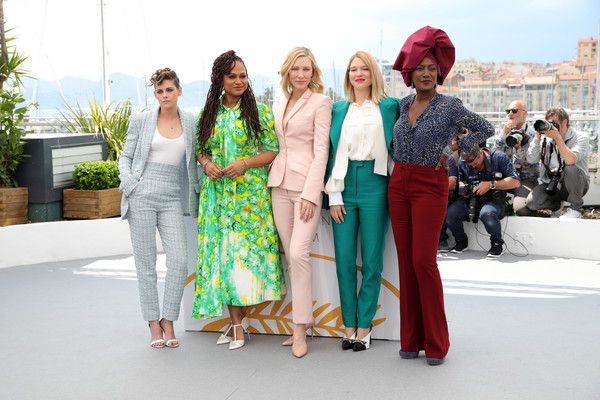 Ava DuVernay is also making rounds at the 2018 Cannes Film Festival. The fab directress brighten up the jury photo call photo in a bright green Prada dress and Malone Souliers shoes as she posed it up alongside actresses Kristen Stewart, Cate Blanchett,Lea Seydoux, andBurundian singer Khadja Nin
The actresses and director were also joined by fellow jurors Chinese actor Chang Chen, French director Robert Guédiguian, and Russian director Andrey Zvyagintsev.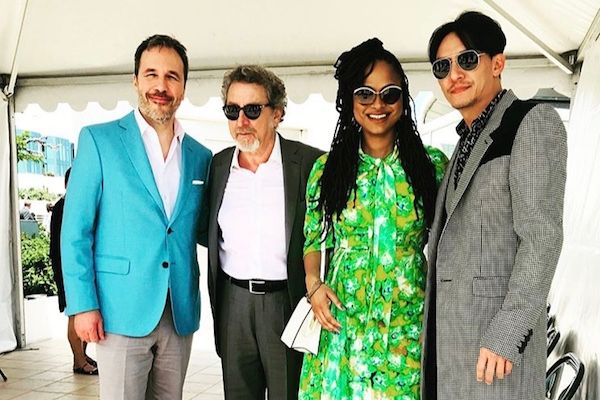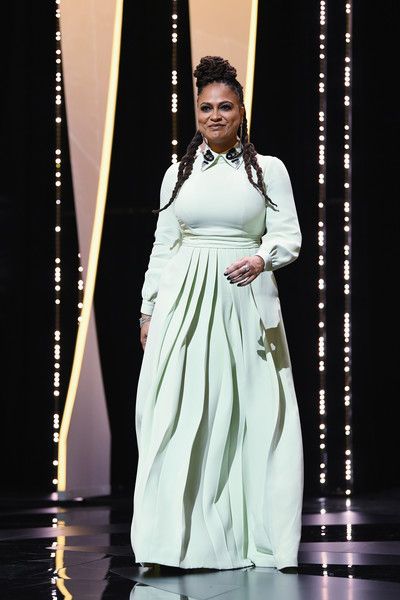 Jury member Ava DuVernay stunned in an all white Prada dress as she made her way on stage to speak during the Opening Ceremony. walks onstage at the at Palais des Festivals.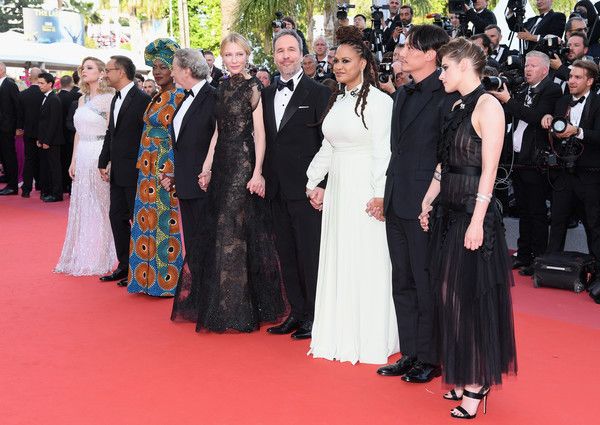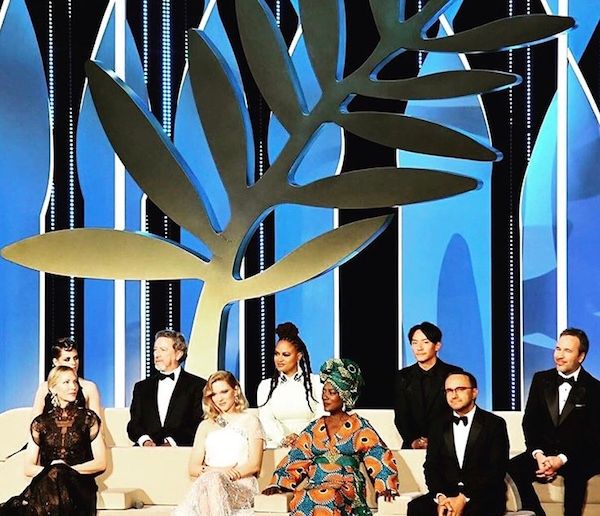 Ava and the rest of the jury members also attended attend the screening of 'Everybody Knows (Todos Lo Saben)' and the opening gala.
Fab times.
Also overseas...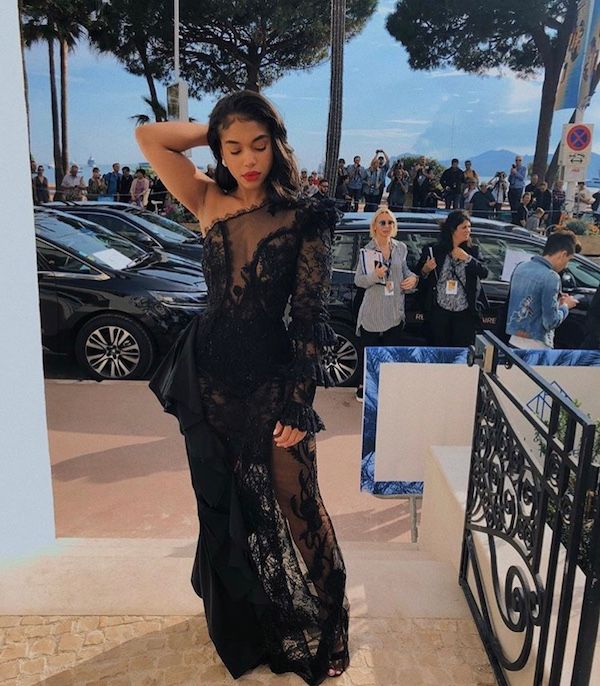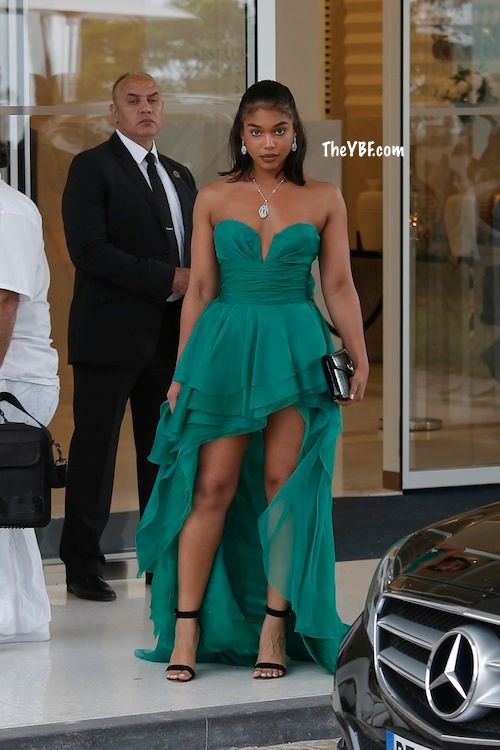 Model Lori Harvey, Steve & Marjorie Harvey's daughter, is serving up looks.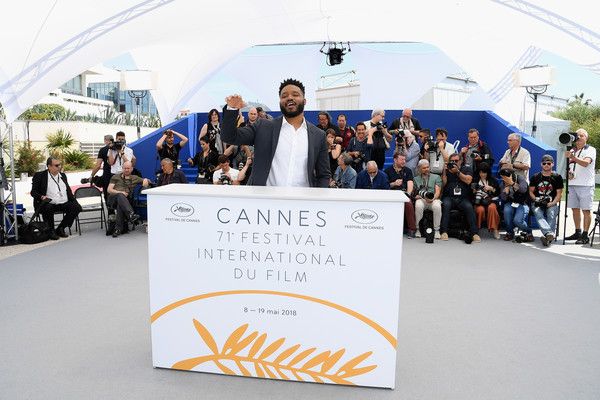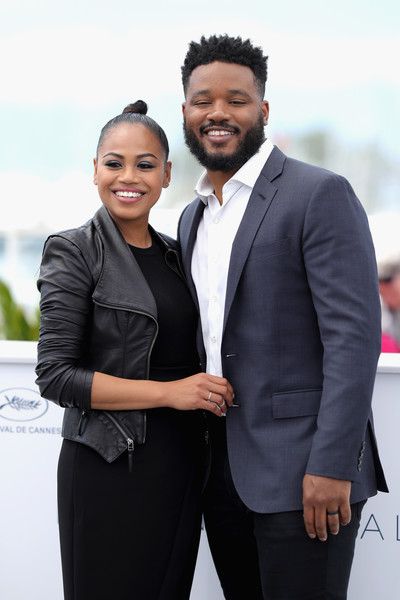 Black Panther director Ryan Coogler and his wife Zinzi Evans made their way to the photocall for the "Rendezvous with Ryan Coogler" event during the 71st annual Cannes Film Festival.
Bae always makes sure their significant other is on point.  Get you one.
Photos: Getty