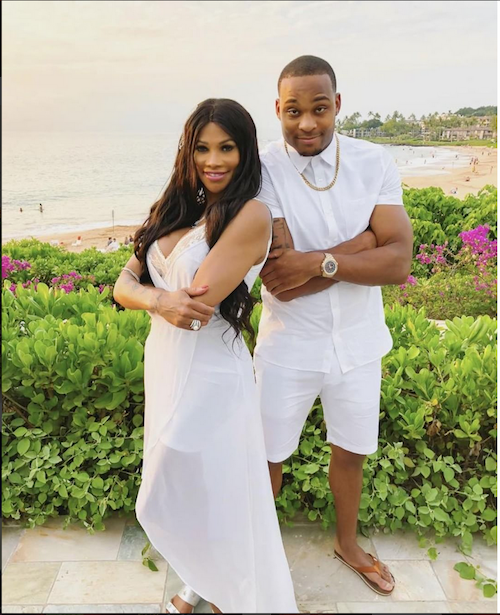 Sandy "Pepa" Denton showed off her new man on social media, and it only took hours for her (and him) to get snatched up by their edges...by his wife!  Deets inside, including his x-rated past.
Pepa surely knows how to pick 'em, doesn't she?
The rapper/"Growing Up Hip Hop" star showed off her new boo, Aundre Dean, during Kentucky Derby weekend recently.  But when she posted him to social media yesterday, along with a long birthday message for him, they got a slight interruption.  From his wife!
Jordyn Taylor, a pregnant teacher and former news personality, had plenty to say about their romantic love exchange.  She yanked everybody up by their edges, blasting them for cheating.
When mistresses talk about God... it's laughable! "Keep being a good dad?" @iamaundre can't keep his visitations with his son because @darealpepa is parading him around the country. Still, I blame him for this! News check... Good dads pay child support & don't break in and vandalize their wives apartments. Good dads also don't stress their pregnant wives out for 15 minutes of fame with a D list "has been" senior citizen celebrity... Still, I release you both in the name of Jesus. God bless u #GUHH #heresyour15minutesoffame. Liar... saying she was your boss. Introducing me to her & asking me if SHE could be our daughter's god mother! #fatheroftheyear
It's unclear, though, if the two started their thing before Jordyn & Aundre split since Jordyn mentions child support payments for their young son.  The two were just all smiles on Instagram this past December for their gender reveal (it's a girl) and posting their Christmas pics.  So it seems the split is fairly recent, and maybe not quite official.
While Pepa erased her post after responding to a commenters, Aundre still has his post with Pepa on his accounts.  All comments are turned off, though.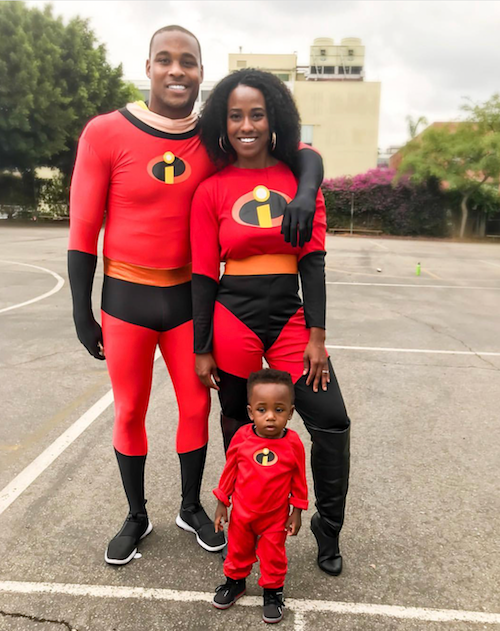 The messiness doesn't stop there. It seems as though Aundre, who has done some acting like in the Netflix flick Carter High, has done some adult-acting too.  In a semi-reality video called "jock exam" which appears on several porn sites, a man bearing a STRONG resemblance to Aundre is starring.  It very well could have been early in his career and he just needed a check. It's obviously NSFW, and quite X-rated.
About five years ago, Aundre was also featured on The Dirty when he was a TCU football player who had leaked p**is pics.
By the way, Jordyn isn't letting up on blasting Pepa.  She also revealed they met a while back, and Pep was trying to get at her.
Goodness.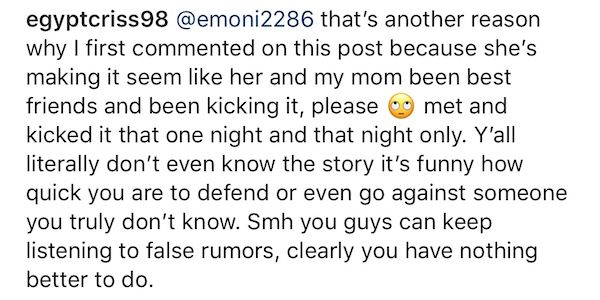 Pepa's daughter Egypt also chimed in.
It's probably best for both women to move on to something better.
Photos: Instagram