The mother of Waffle House victim DeEbony Groves walked across the stage to accept her daughter's college diploma. Her brother graduated too. See the emotional moment her mom accepted her college degree, plus details about Bob Marley's granddaughter Donisha Prendergast involved in some racist Airbnb drama inside...
21-year-old DeEbony Groves was supposed to walk across the stage to receive her college degree for social work from Belmont University in Nashville.
But, that day will never come since her life was cut short when she was gunned down as a terrorist unloaded bullets inside a Nashville Waffle House a few weeks ago. The gunman took the lives of four people, all under the age of 30, including DeEbony's friend Akilah DaSilva.
Over the weekend, DeEbony's mother, Shirl Baker, walked acorss the stage to accept her daughter's diploma on her behlaf. It was bittersweet for Shirl as her son, Di'Angelo, was also graduating. He was supposed to graduate alongside his sister before her life was taken suddenly. He shed tears as he walked across the stage to accept his diploma.
"Almost two weeks ago, our community suffered an unimaginable loss," said Robert Fisher, President of Belmont University. "While our hearts were broken, today we have the chance to celebrate DeEbony's life together."
In DeEbony's honor, Belmont University is renaming a social work scholarship in her name so that her "legacy will live on" through scholarships that will provide "financial support and encouragement to generations of social work majors at Belmont University." Peep a clip below:
The mother of DeEbony Groves, 21-year-old fatally shot at a Waffle House in Tennessee, accepted her daughter's diploma during Belmont University's graduation ceremony. https://t.co/wj4lQ4NL7H

DeEbony's brother, Di'Angelo Groves, also received his diploma on Saturday. pic.twitter.com/cTGfVBs57x

— ABC News (@ABC) May 6, 2018
Prayers up for DeEbony's family that they find closure.
In other news...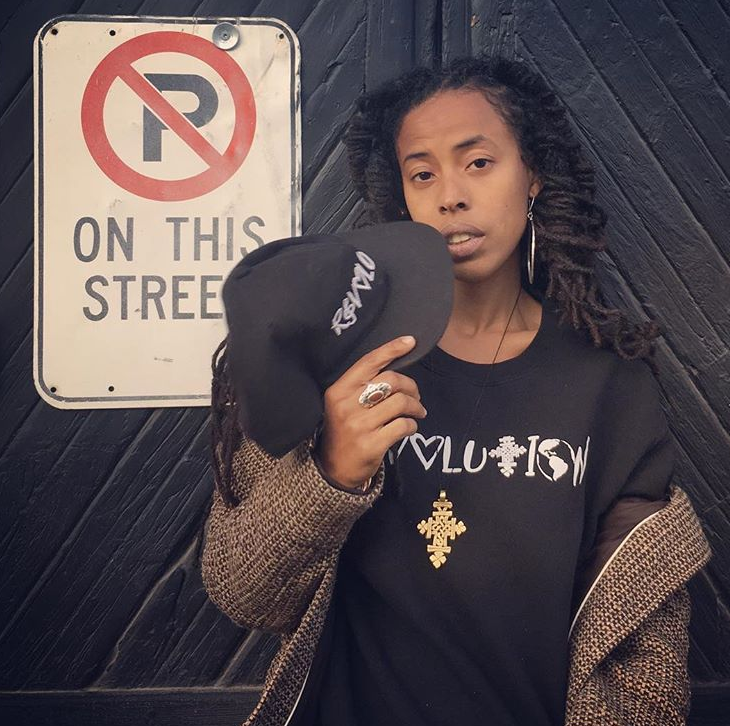 Bob Marley's granddaughter and two of her friends were accused of breaking into a home that they were Airbnb guests at.
Someone called the cops on 33-year-old filmmaker Donisha Prendergast, Bob Marley's granddaughter, and her two friends Kells Fyffe-Marshall and Komi-Oluwa Olafimihan as they were packing up to leave their Airbnb in Rialto, California.
A neighbor called the cops on them and made claims that they saw "three black people stealing stuff," according to one of the officers on the scene, as they loaded their car with their luggage. In fact, 7 cop cars showed up to the home after the call. Kells Fyffe-Marshall whipped out her phone and hopped on Facebook Live to show her followers what was going down. She also called the home's owner during the fiasco.
"We were surrounded by 7 cop cars. The officers came out of their cars demanding us to put our hands in the air," Kells Fyffe-Marshall wrote in a Facebook post."They informed us that there was also a helicopter tracking us. They locked down the neighborhood and had us standing in the street."
Check it:
Donisha also posted a video:
Now, they're suing the Rialto Police Department. And rightfully so. The trio sent a notice about the pending lawsuit; however, the Rialto Police Department believe the responding officers acted accordingly. Apparently, those 6 other police cars had nothing better to do.
Dear Airbnb providers, please start informing your neighbors when you'll have guests, especially black guests, so this won't keep happening.
EXTRAS:
1. George Zimmerman has been arrested again! This time he's accused of criminal stalking in Florida. Yet, Trayvon Martin was labeled a "thug." STORY
Photos: Photos by Sam Simpkins / Belmont University/Donisha's IG