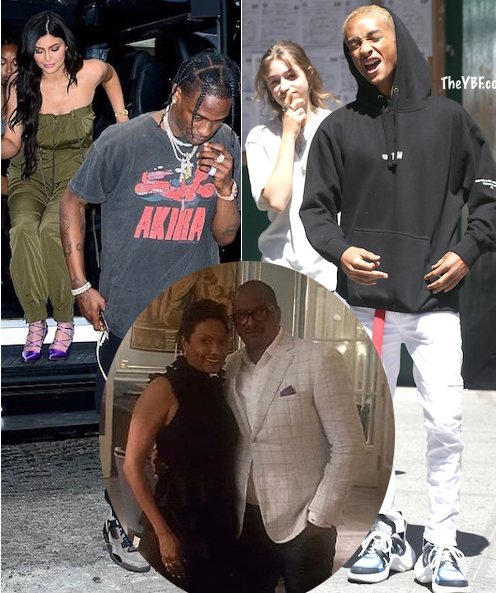 We've got a round of candids that include Travis Scott and Kylie Jenner all boo'd up amid paternity test drama. Jaden Smith and his girlfriend Odessa Adlon grab ice cream, Mathew Knowles and his wife Gena Charmaine Avery are living their best lives in Rome and Ameriie is glowing at her all-white baby shower. Also, see Simone Biles and her boo Stacey Ervin and J-Rod inside...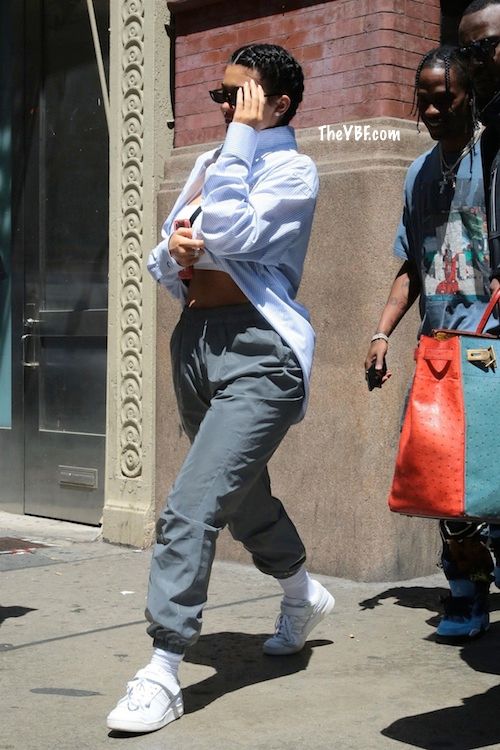 Travis Scott and Kylie Jenner are now making more public outings together, likely to silently respond to the rumors that they had called it quits after welcoming their daughter, Stormi, in February.
The twosome was all wrapped up in love on the carpet at the 2018 Met Gala and they continued their PDA session in the streets of NYC afterwards. The new parents were spotted leaving their hotel as they kicked off an outing together.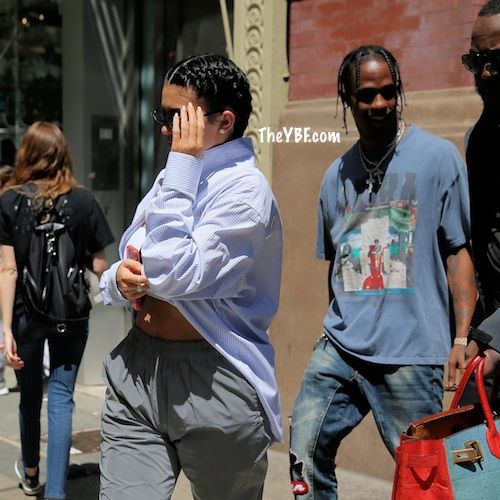 The rapper and reality star hit up sneaker shop Stadium Goods to check out some rare & limited edition sneakers. Hmm...maybe they were shopping for some new kicks for Stormi. During their outing, it seems they couldn't keep their hands (and lips) off one another. Check it: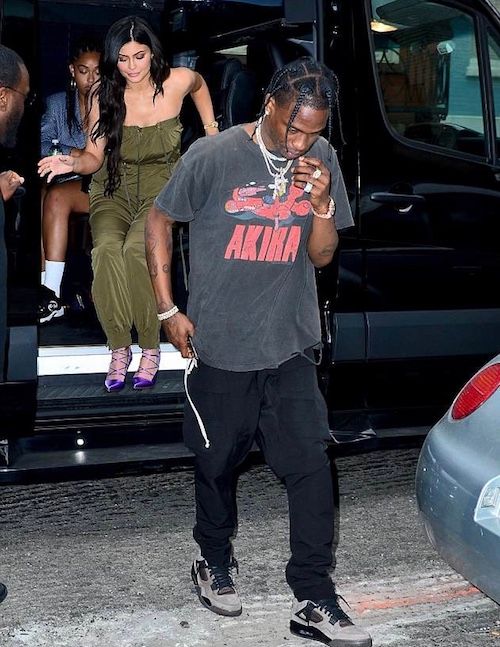 For one of the latest Kardashian-Jenner rumors, folks have been questioning who Stormi's REAL dad is.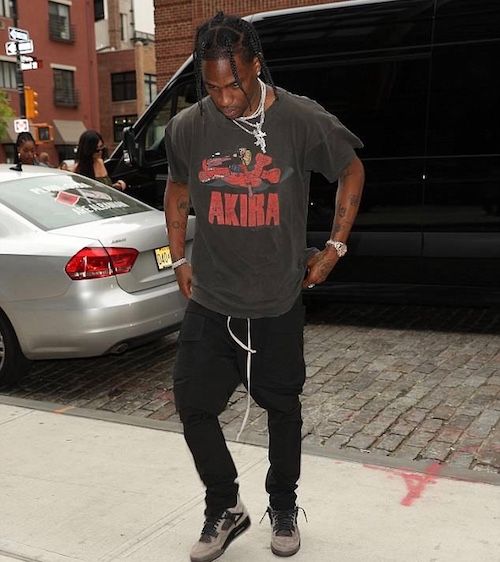 Fans have been vocal about Stormi looking like one of Kylie's bodyguards named Chung.
We can't lie, Stormi does have a few similarities. See here.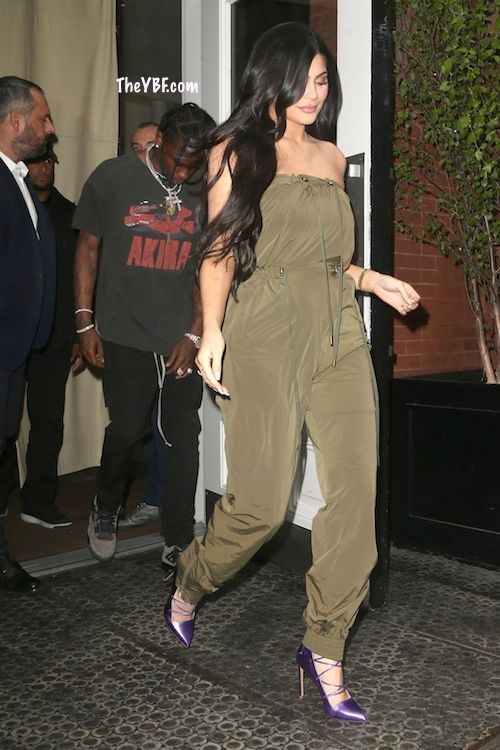 However, it's not true. A source confirmed to TMZ that Kylie's bodyguard is not Stormi's dad.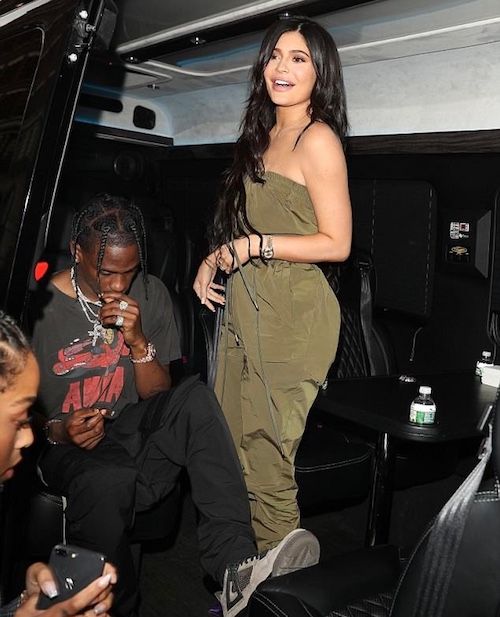 Folks just won't let little Stormi's paternity be great. It was previously rumored Kylie's ex-boyfriend Tyga was the father of Stormi, but he deaded those rumors.
As for some grown up love...
Mathew Knowles took his wife Gena Charmaine Avery to Rome for a romantic BAEvay together. The trip also served as a worckcation as Mathew was tapped for a speaking engagement.
The 66-year-old, who divorced his wife of 31 years, Tina Lawson, 7 years ago, was all smiles with his new wife, captioning on Instagram, "My wife and I are having such a great time in Rome, for a speaking engagement."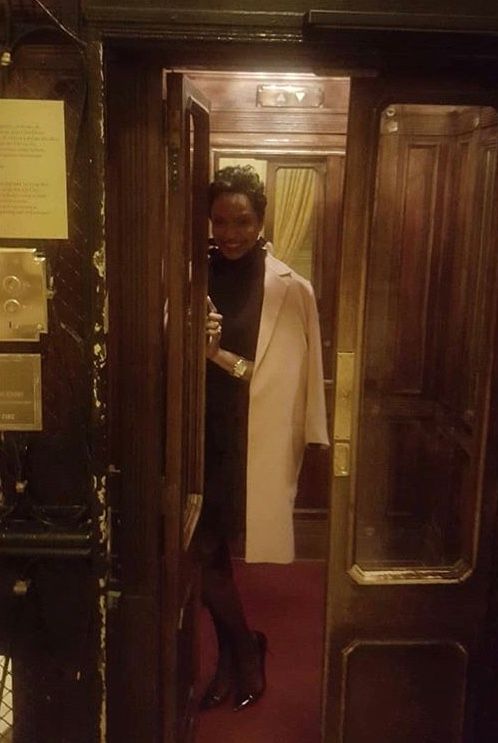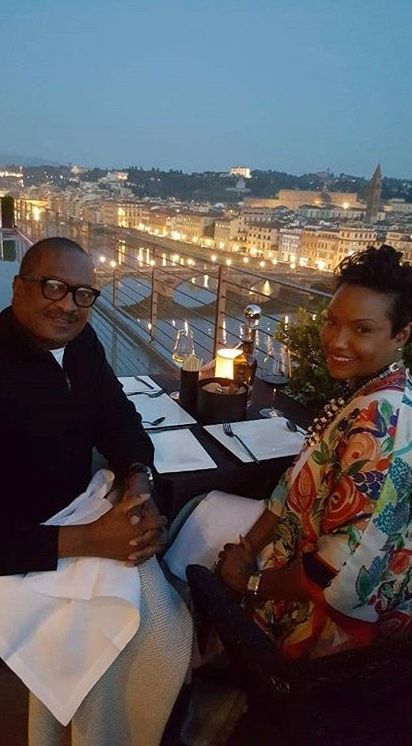 During their romantic getaway, the couple enjoyed several fancy candle lit dinners together, in which Mathew captioned, "Enjoying the town with my wife."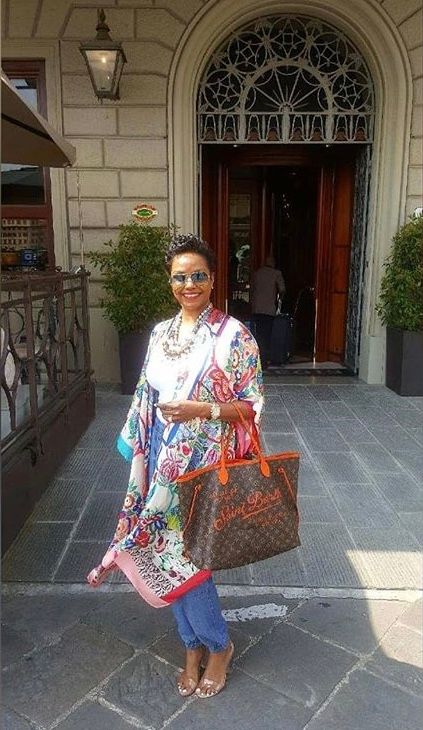 We're curious if Mathew's new wife has any dealings with the two children he had outside of his marriage to Mama Tina. Just wondering.
As for a new love...
Olympic gold medalist Simone Biles and her man/gymnast Stacey Ervin made were super cute on a recent date night.
Jaden Smith is also basking in new love...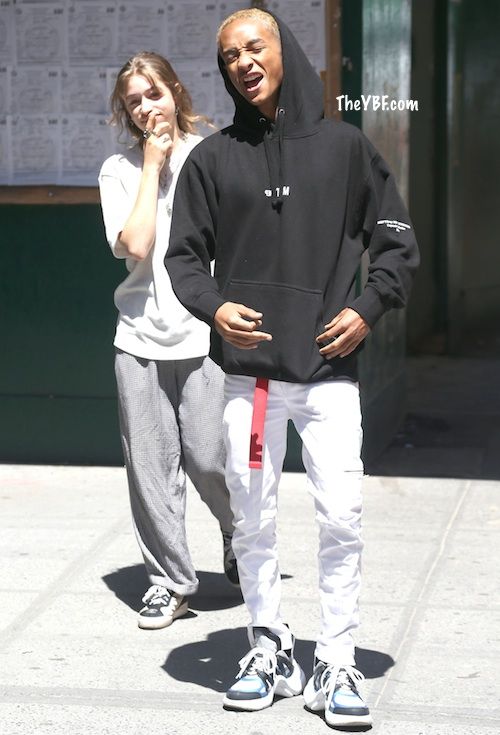 The Skate Kitchen actor and his new girlfriend Odessa Adlon were spotted leaving their hotel before heading out for the afternoon. We noticed Jaden was the carpet at the 2018 Met Gala, however, he didn't bring his girlfriend Odessa.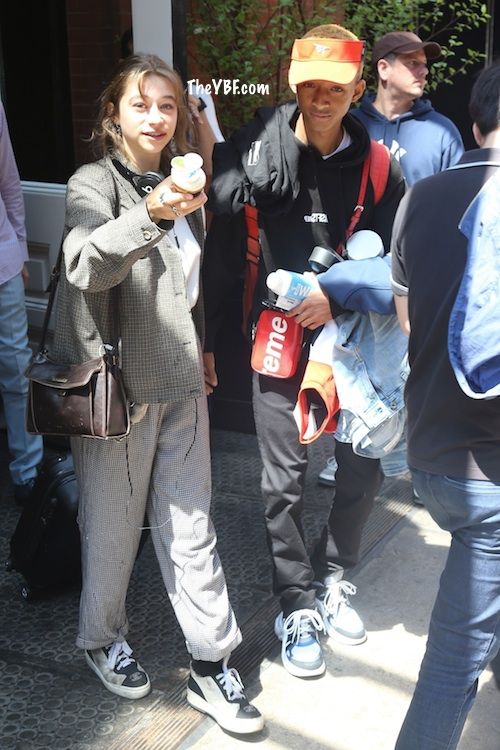 Odessa enjoyed a cupcake while Jaden made sure he was hydrated with his eco-friendly bottle of water, JUST WATER. He founded the water company with his father Will Smith.
Also serving up coupledom vibes...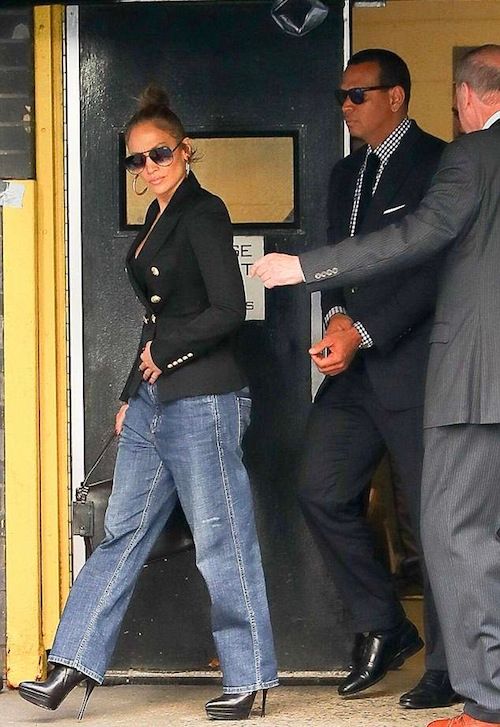 Jennifer Lopez, rocking a Balmain blazer, and Alex Rodriguez are still joined at the hip in NYC.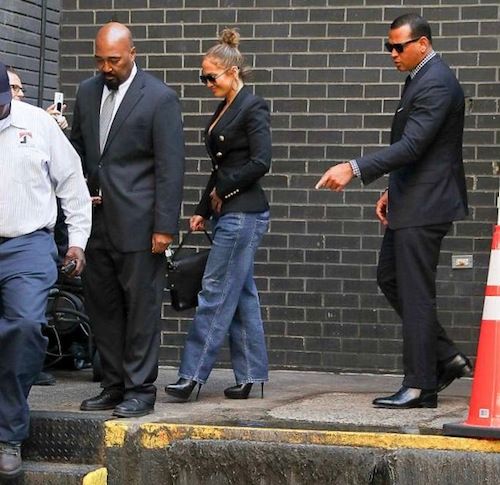 "The Shades of Blue" star and the former MLB player were spotted leaving Dos Caminos restaurant in New York City.
It seems they were trying to duck and dodge the paps as they exited the restaurant out the back door, but they still caught up to them.
The couple ran into New England Patriots owner Robert Kraft and his much-younger girlfriend/actress Ricki Noel Lander,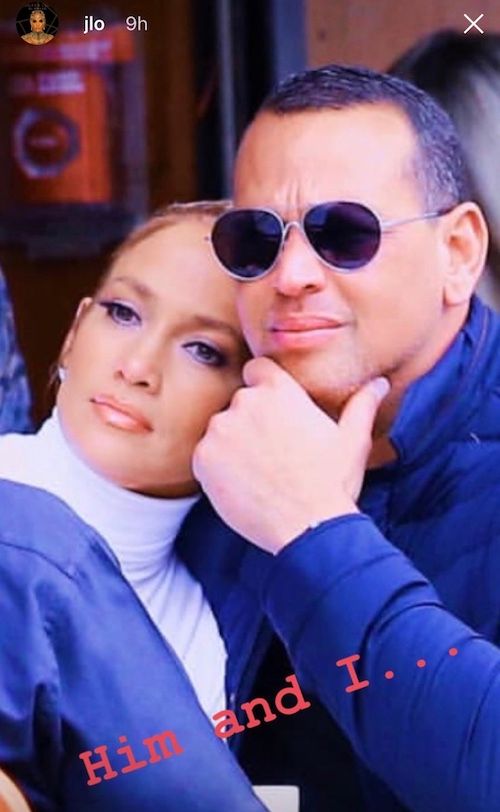 Aww!
Meanwhile..
John Legend, who's about to become a Google Assistant voice, and Chrissy Teigen are still bumping along with baby #2!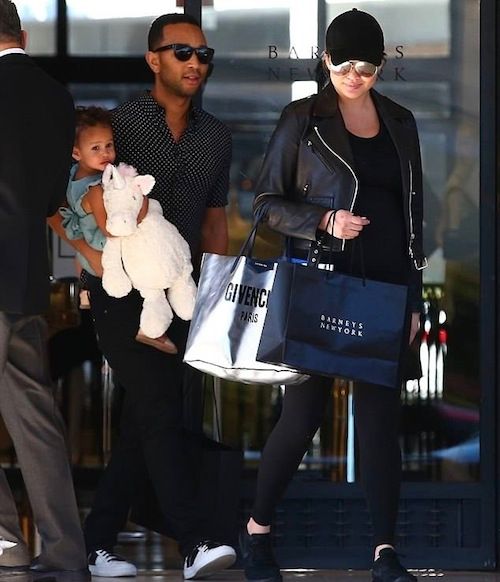 The couple and their daughter Luna Stephens, who turned 2 last month, stepped out for a retail run at Barney's NY in Beverly Hills. And as you can see, they were blowing money fast. The model mom carried all the goods while dad carried their precious cargo.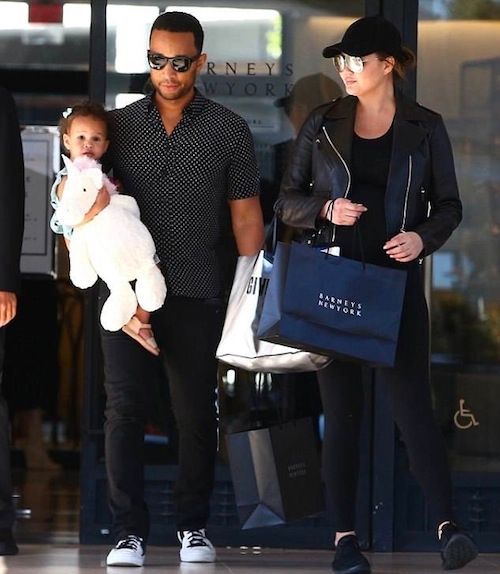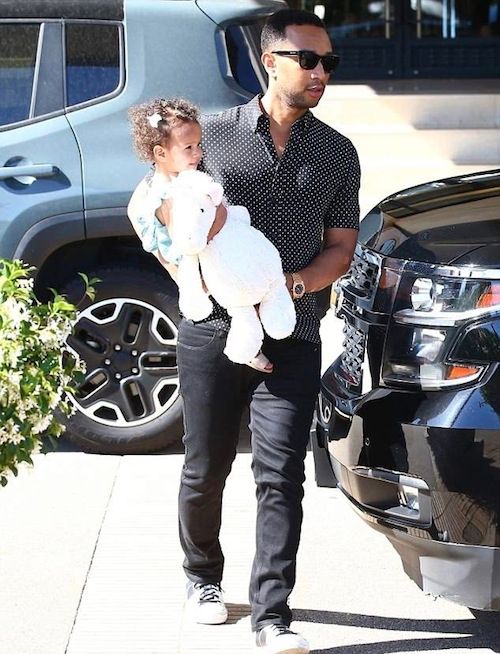 Too cute.
Baby Stephens #2 is expected to make his arrival in June. Chrissy is coming up on the finish line. We wish her a safe pregnancy!
By the way, John and Chrissy did not attend the Met Gala this year, however, Chrissy had some fun with her Met Gala "glam." Check it below: 
Ha!
Photos: Splash/Getty/Backgrid/MEGA/Instagram