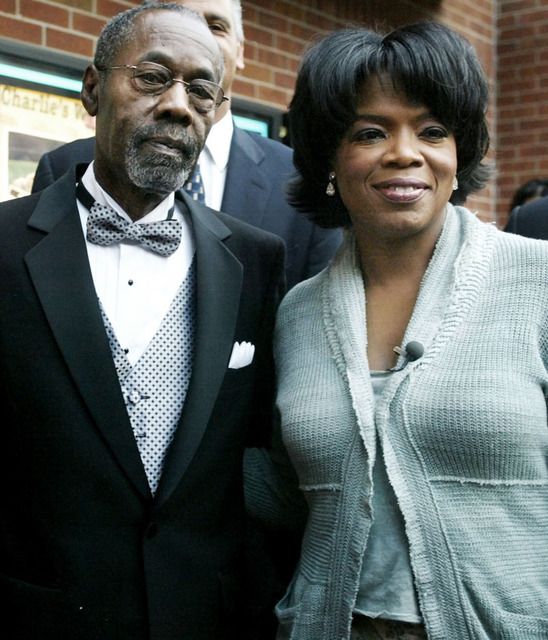 In the midst of a nasty divorce, Vernon Winfrey, the father of mogul Oprah Winfrey, is accused of being an adulterer and threatening to shoot his estranged wife.  Get all the drama inside and find out how being late with Magic Johnson's snacks could get you fired....
Oprah Winfrey should send Iyanla Vanzant down to East Nashville, Tennessee to fix up the life of her 79-year-old father, who's embroiled in a nasty divorce.
Shortly after Vernon filed papers and decided to leave his wife of 12-years, Barbara, in June, she filed a counterclaim with all sorts of accusations ranging from adultery to his threatening to shoot her with a gun.  
She also claims that Vernon and daughter Oprah are trying to forced her out of the $1.5M mansion she and Vernon shared and that Oprah is cutting her out of the storefront barbershop she bought for her father.
Barbara said, "He believes what he's told. His daughter doesn't care about the community. His daughter doesn't care about the barbershop. But I do,'
But an Oprah spokesperson told WSMV 'Oprah purchased the property that was in foreclosure. Vernon Winfrey has been a fixture in the community for decades and will continue to manage the business on a day-to-day basis.'
For his part, Vernon says Barbara is 'guilty of inappropriate marital conduct' and cited irreconcilable differences as his reason for splitting.
And in other entertainment news....
Being late on the job could get you fired when it comes to Magic Johnson. 45-year-old Lanita Thomas, a former flight attendant on his private jet, said the mogul fired her for being 15 minutes late to work....but she claims she was only late because she was picking up his specialty turkey meats.
Apparently, Magic is really particular about his snacks and Lanita claims she had to "regularly squeeze his red vines to make sure they were soft" (red vines are liquorice).
Now Lanita is suing Magic saying he owes her for overtime. And she believes he fired her to hire a younger flight attendant to service him in the air.  No word on how much she wants.....