Mike Colter and all his on-screen bulletproof sexiness are back for season 2 of "Luke Cage." Get the first peek at what's going down this season inside...
He's bullet-proof and sexy as hell. But in season 2 of "Luke Cage," Luke is about to share the throne with a new Queen of Harlem.
Luke Cage is trying to be the one man save his community in Harlem, but in his struggle to do so, he may find himself consumed by the very darkness he is fighting against.
Season 2 of of our new fave Marvel series is here, and you gotta see the sneak peek.
Bad ass Simone Missick, Mike's on-screen love interest Rosario Dawson and Alfre Woodard return.  And Gabrielle Dennis joins the cast too.  Here's what's popping off:
After clearing his name, Luke Cage has become a celebrity on the streets of Harlem with a reputation as bulletproof as his skin. But being so visible has only increased his need to protect the community and find the limits of who he can and can't save. With the rise of a formidable new foe, Luke is forced to confront the fine line that separates a hero from a villain. Marvel's Luke Cage stars Mike Colter (Extinction).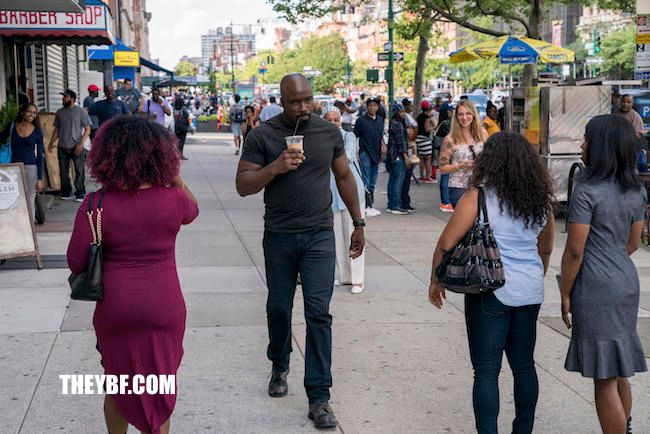 Swipe through the gallery below for more peeks at the upcoming 13 episode season, premiering exclusively on Netflix on June 22, 2018.
Photos: Netflix