Jordin Sparks is back to work after giving birth to her son 3 days ago. See her post-baby glow inside...
No days off! Even after having a baby. No one would blame her for taking some time off, but we guess she just couldn't wait.
Jordin Sparks is taking the term "super mom" to new levels. The "American Idol" alum made her first red carpet appearance literally 3 days after giving birth to her son, Dana Isaiah Thomas Jr., with husband Dana Isaiah. And chick glowed with gorgeousness.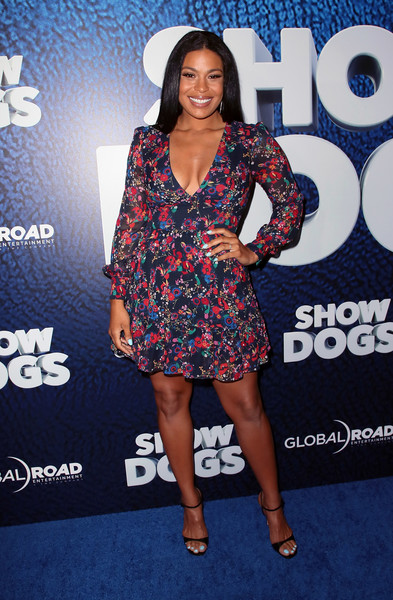 The "No Air" singer attended the premiere of her upcoming movie, Show Dogs, at the TCL Chinese Theater in Hollywood yesterday. The 28-year-old singer showed off her post-baby bod in a floral Saloni dress, Schutz sandals, and Melinda Maria jewelry.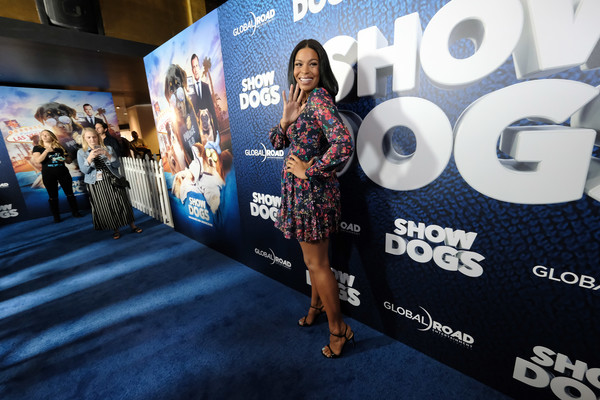 Baby DJ was born May 2nd at 9:04pm PST at the Natural Birth Center & Women's Wellness in L.A. He weighed in at 8lbs 4.5oz and measured 21.5 inches, according to PEOPLE. The singer announced she had tied the knot to Dana in July. Six weeks later, we learned the couple was expecting.
The first-time mom explained the birthing process was "miraculously beautiful" and she shared how her hubby pitched in during the delivery saying,"Dana caught him with my midwife, Simona, and when he handed him to me, I was absolutely overwhelmed with joy. He was and is everything we imagined," she gushed.
She said she's feeling good and can't wait for everything that motherhood has in store for her.
"I'm feeling pretty good! I am so grateful for my husband and amazing team at the Natural Birthing Center. I don't think I would be feeling this great without them! The joy, laughter, scrapes and bruises…I can't wait for it all!"
While on the carpet, Jordin chopped it up with Entertainment Tonight where she gushed more about her "perfect" son.
"I'm really good. I'm sore, but good. He's here," she shared. "It's just fun to stare at him. His name is DJ, named after daddy, and the moment was incredible! To finally have him in my arms and stare at him. He's really here. He made it. This is what we've been waiting for. He's just so perfect." "He's really, really cute. He's really calm, but he does have some lungs," she joked. "Maybe he'll be a singer."
Aww!
Jordin revealed her husband and her mid-wife were the only people in the room with her when she gave birth. Since she gave birth at a birthing center, she didn't have to stay very long after having the baby, just a few hours actually.
"We did a birthing center," she explained. "We stayed for a little while. We checked his weight and stuff and then [we were like], 'We're going to go home and sleep.' So we left within four or five hours."
While she's literally just days into motherhood, Jordin said she felt ready to attend the movie premiere.
"I was actually expecting to be immobile. I was expecting all of that and when I woke up the next day I was like, 'Oh, I can get out of bed. I'm ok,'" she shared. "I mean, I want to be careful. I don't want to end up in the hospital, but at the same time I actually do feel really good."

"I knew about the premiere a couple months ago but I completely spaced," she explained. "Then they were like, 'Hey, the premiere is on Saturday. How are you feeling?' and I was like, 'Oh, yeah. I can actually go to that,'" adding, "I'm excited to get back to him already though. I've only been gone for like 40 minutes."
Glad she and baby are doing well.
Congrats to the couple!
Photos: Getty/Instagram