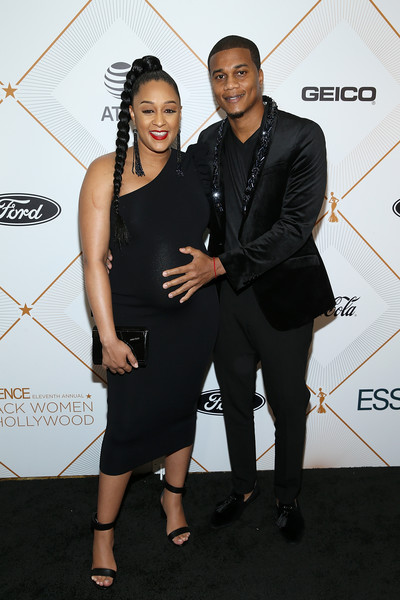 Tia Mowry Hardrict and her hubby Cory Hardrict just welcomed baby # 2, a baby girl. Go inside to see how emotional dad got during the delivery, plus the baby's arrival announcement inside…
She's finally here!
Feels like Tia Mowry Hardrict has been pregnant forever since announcing she was pregnant with baby #2 back in November. Now, her 2nd pregnancy journey is all over and she's currently bonding with her new baby.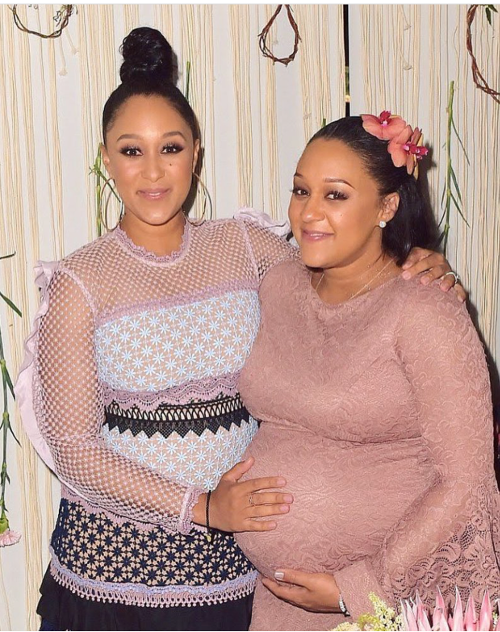 Tia and her hubby Cory Hardrict, who recently celebrated their 10-year anniversary, welcomed their baby girl yesterday, which was also Cinco de Mayo and the baby's official due date. 
We learned Baby Hardrict came into this world when auntie Tamera Mowry Housley made the official announcement. On Instagram Stories, she wrote, "She's here!! Can't wait for the world to see her. She's beautiful."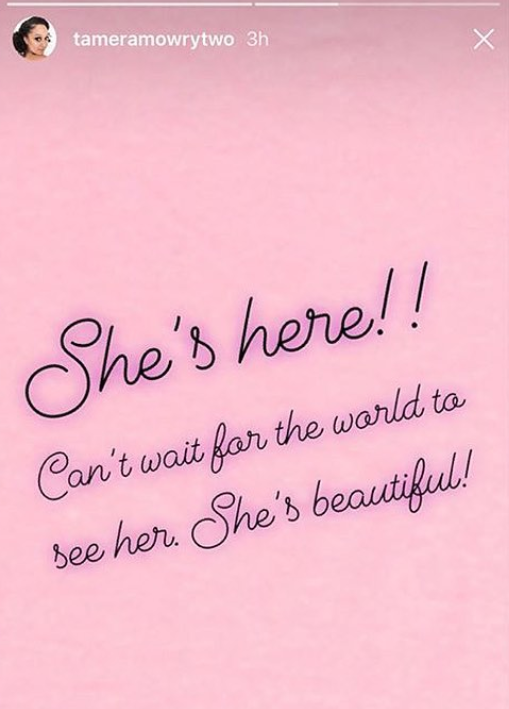 Right before Tamera announced she was here, Cory took to Instagram to share his excitement. He was fighting back tears as his baby girl was making her grand entrance: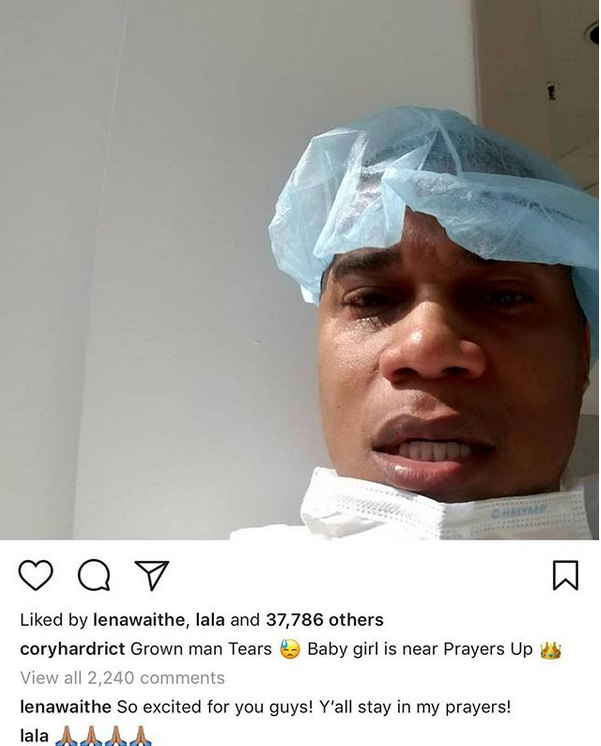 Aww!
Baby Hardrict will join her big brother, 6-year-old Cree Hardrict, who celebrates a birthday next month. The couple ties the knot in 2008 and welcomed Cree in 2011.
No word on the new baby's name just yet, but "The Oath" star dished to TheYBF.com that their baby's name will "have a name with strength and power." He revealed having a daughter has him letting his guard down more and showing his softer side. He wasn't lying when he told us his eyes water up just thinking about his baby girl. Aww! #DadGoals!
It's been quite the journey for the couple to get pregnant with baby #2 as Tia battles infertility issues. Tia and Cory had been trying to have another baby, but couldn't get pregnant again. The 39-year-old actress, who struggles with endometriosis, ended up feeling discouraged that she would never get pregnant again.
However, she remained positive and things eventually worked in her and Cory's favor.
"I didn't let my infertility issues define me or define what my goals were and what I wanted out of life," she told PEOPLE. "We did try for a long time. It was hard. But I didn't give up."
Cory also remained optimistic while trying for baby #2. He told us:
"I just keep it in prayer," he said about Tia's fertility complications. "I pray about everything and just know what's meant to be will be and will work out. I wasn't worried because I knew one day it would happen if it were supposed to. It affected me, but it kind of didn't because I knew it would all work out. "
We know both Tia and Cory are so glad they didn't give up. Now, they're a family of four.
Congrats!
BONUS:
Before giving birth to Baby Hardrict, Tia shared what she packed in her hospital bag in preparation for the baby's delivery for her "Tia Mowry Quick Fix" video series. Peep the clip above.
Photos: Getty/Instagram