Comedian Mike Epps is about to be a married man again, just months after finalizing his divorce from his first wife of 12 years.  Get into the fancy proposal inside...
Men move on so quick.  Maybe it's just a "when you know, you know" situation.
Mike Epps has a new fiance, tv producer Kyra Robinson!  The comedian/actor popped the question over the weekend with a fancy party with friends and family (and even had his fave rap group perform).
Mike and Kyra went public with their relationship last July, and have been posting each other all over social media, even before his divorce from Mechelle Epps was final in September.
They both looked over the moon happy at the party though, and Kyra's a stunner: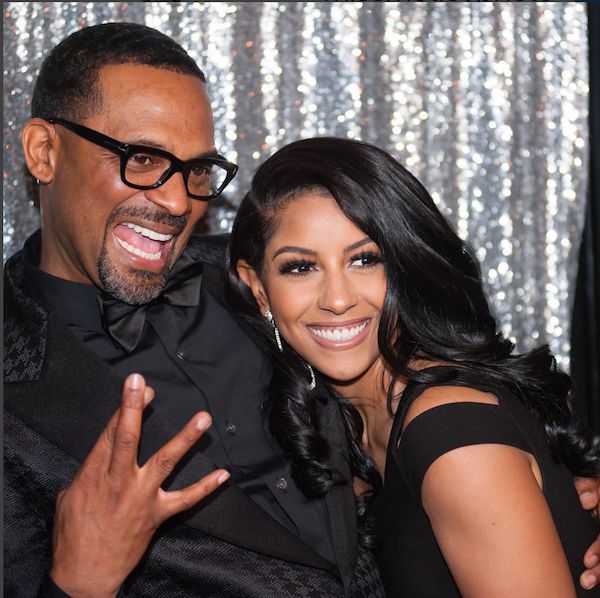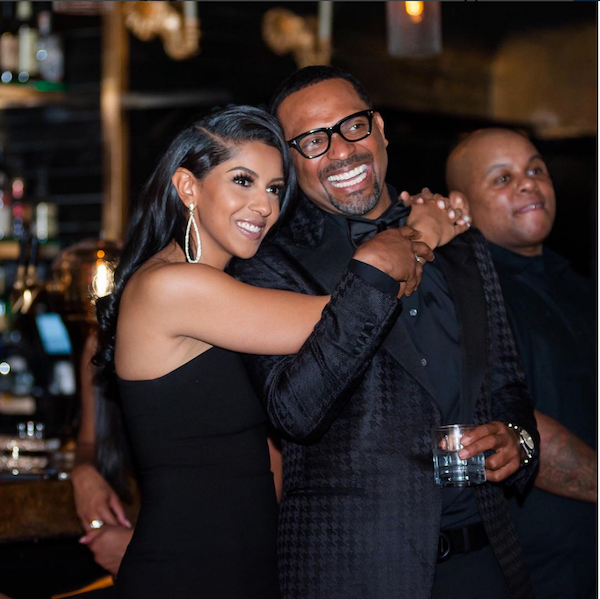 Mike's bride-to-be gushed about the engagement saying:
"I know I have angels because it feels so good to feel this good. Michael, there is no one better!"
Mike must be rolling in the dough.  His divorce settlement has him paying $25K/month to Mechelle for the next 6.5 years, or until she remarries.  Plus, he's ponying up $15K/month in child support and the kids' private school tuition.  He also has to split his royalties from his big films like Hangover and Girls Trip with Mechelle.
Since he did get to keep his 10 properties in Indiana (Mechelle got their 4 cars), we guess he always has a way to liquidate if necessary.  Weddings and second wives can get expensive.  Just sayin'.
Congrats to the couple!
Photos: Instagram